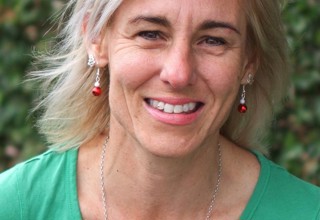 Cushla Watts , Centre Manager
What inspired you to become a teacher? I have had a life long love of tamariki, caring for anyone younger than me, since I could walk.  It was a natural progression for me to go into the Early Childhood sector once I left school.  I have had various roles within the ECE all my working life. 
more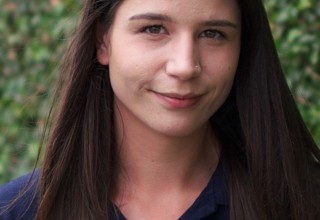 Kayla Crawford, Teacher - Te Awa Room
What inspired me to be a teacher?
 From an early age I knew that I wanted to work with children, as a child I was heavily involved in the care routines of my younger siblings and loved every moment of it. I have always worked with children, and previously worked as a Nanny for four years, as much as I loved it, I wanted to take my profession to the next level, which is I decided to begin my Bachelors in Teaching. I have been working with children for 7 years now.
What do you love the most about what you do?
I love the close knitted community that comes with being an early childhood teacher, having positive and trusting relationships with not only the children, but their families/whanau, other teachers, and the wider community.
What are three things that made your centre special?
Our team, we have a great team here at Active Explorers that will go above and beyond to meet your needs. We are very friendly and love to make everyone feel welcome
We have a diverse range of not only families and whanau but our staff as well, here at Active Explorers which I think is unique and special. We have a world map to display the diversity of where all of our beautiful families come from.
Our centre cook Noemia is amazing at meeting any requirements regarding food. We have multiple children with allergies, and they are still able to have meals provided which we are lucky to provide.
What is your favourite time of the year and why?
Matariki (the Māori new year) is my favourite time of the year because it is all about celebration and spending time with family and loved ones. At Active Explorers we have a beautiful celebration where the children put on a concert or play, and a soup is made from vegetables that have been bought in by the children and their families as it is also a harvest festival.
Where are you in your studies?
I am currently about to begin my second year of my Bachelors in Teaching
more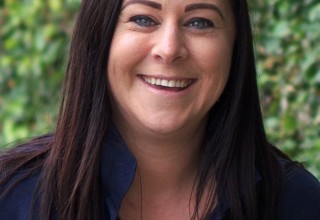 Jodi Arkinstall, Qualified Teacher - Te Awa Room
I am originally from Wellington and have been in Christchurch for almost 4 years and have been teaching at Active Explorers Central City in this time also. I have been working in Early Childhood Education for approximately 10 years, first starting out as a qualified Nanny then embarking on a life changing journey of gaining my Bachelor's Degree in Early Childhood Teaching. 
Being around younger cousins led me to discovering a passion for teaching, inspiring, and advocating for children. I love how children form relationships and use these to engage in play based learning while becoming confident within themselves and developing lifelong skills. The relationships that I form with the children is what I love most about teaching. Seeing a child achieve something they have been trying to for so long with the support and guidance I have given them is such an amazing feeling and is what drives me to be a loving, nurturing and supportive teacher. 
I look forward to working with children, whanau and the rest of the Active Explorers Central City team to empower children into becoming confident and ambitious learners. 
more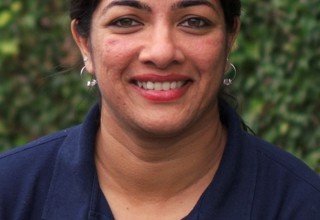 Sweety Jane, Qualified Teacher - Te Moana Room
What inspired you to become an early childhood teacher?
I love working with children as every day is unique in the preschool and always gives me unexpected learning experiences when working with children. It always inspires me to be creative and hence keeps me growing.
How long have you been working in the sector?
I have been working in the early childhood sector for 3 years now.
What do you love the most about what you do?
Inspires me to be creative and an opportunity to nurture young minds.
What are three things that make your centre special?
A cordial environment, the respect for all cultures and quality of care
What is your favourite time of the year at the centre and why?
The favourite time of the year would especially be summer as we can explore a lot of outdoor activities.
What is your philosophy in regards to ECE?
My philosophy regarding ECE is respecting every person's individuality and providing learning experiences that suits a person's individuality.
What relevant qualifications do you have?
Bachelors in Education and a post-graduate diploma in Early childhood Education
more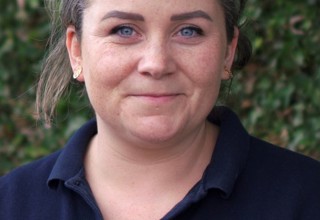 Melissa, Teacher - Te Maunga Room
I am in my second year of my Bachelor of Teaching degree in Early Childhood Education. I was inspired to make the move from construction into this role to further my understanding and love of children.
My philosophy of teaching revolves around putting tamariki first in everything I do and embracing all cultures and children as individuals. I love being there to support our children in all that they do and to watch them grow and get ready to make that transition into primary school.
Here at Active Explorers we have a fantastic team of teachers from different cultures and backgrounds who bring amazing diversity to the table. We are part of a fantastic community here in the central city, with great diversity that gives us teachers and children rich opportunities to learn from each other.
I love summer time here at our centre where we do so much outdoor water play and have a blast! It's also Christmas time where we bring our families together to share food, our children put on a concert and everyone has a wonderful time.
more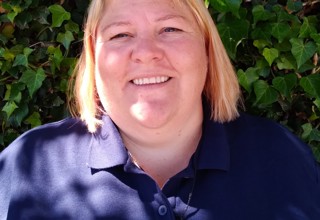 Sarah, Teacher
For as long as I can remember I have always wanted to be a teacher and I love supporting and encouraging their minds in their early years. Children are fun loving, full of wonder and passionate and we can learn so much alongside them. Creating relationships is important to me and I look forward to spending time with all nga tamariki and whanau.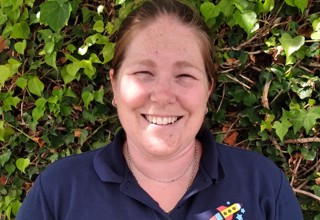 Erica, Teacher
My favourite part of being an early childhood teacher is building strong relationships with children and their whānau which allows me the privilege of being part of their learning journey as they play, learn and grow. I love encouraging and supporting children to achieve goals that they set themselves, the way their face lights up when they finally achieve or understand something is priceless and definitely why I love teaching.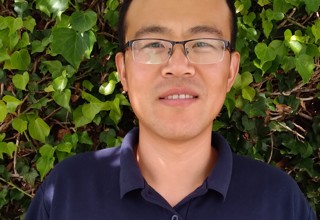 Mo, Teacher
I love engaging with children.  I believe that they are confident and competent learners who I am happy to see grow and develop.  I really enjoy sharing my love of the ukulele with the children too. I value freeplay and creating an environment which includes diverse learners while developing relationships with children and whānau.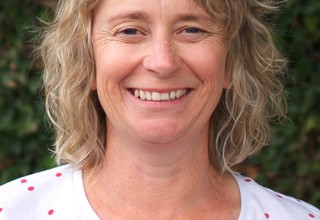 Katherine, Admin-Teacher
I have working in this ECE sector for over 25yrs in various roles and capacities. I am currently in an admin role which I love! This has really expanded my knowledge and understanding of ECE on many levels.
What  do you love most about what you do?:
I love seeing both children and families grow and be enriched by by being part of a quality centre. Relationships are key and hold such importance.
What are the three things that make your centre special?: Relationships/Community/Fun
What is your favourite time of year at the centre and why?:
This is very tricky as I love the seasons in Christchurch! I do love summer and the fun-filled outside play that the children can involve themselves in!
What relevant qualifications do you have?
Diploma in ECE.
My  philosophy is very much based around the importance of play for children. Feeling loved and safe, also a great sense of community in a centre.
I love our own centre philosophy: As Kaiako we are here to guide, support and nurture our tamariki and our community.
more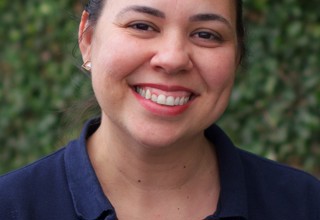 Noemia, Chef
I have been working for Active Explorers for just over a year and working with food for 8 years.
What I love most about this job is making sure the children eat well to help support their bodies and minds.
What I really like about the Active Explorers Central City is the team, how children can enjoy different experiences through the teaching team and that they are able to experience these experiences at their own pace.
My favourite time of years is Christmas. I love the decorations, the joy in the air and the feeling of happiness around the place.
I am qualified from Brazil in Marketing and administration with a degree, postgraduate degree in HR, and Level 5 in Business in New Zealand. All of this helps me run a successful kitchen: HR helps me deal with people and business helps me with budgeting.
more