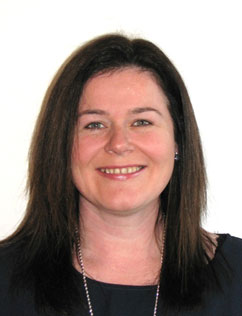 Leslyn Graham
Kia Ora and welcome to the online space of Active Explorers Central City Christchurch.
My name is Leslyn Graham and I am the Centre Manager here at Active Explorers Central City. When it comes to the care and education of our most precious, I know how important it is to have a connection and to know whom it is that we leave our children in the care of day to day. So here goes! Being originally from the Highlands in Scotland I have a love of both water and mountains having been brought up around both. One of the reasons why my husband and I enjoy Christchurch so much is its proximity to both, which enables us to pursue our hobbies together of tramping and scuba diving.
Here at Active Explorers Central City I support and lead a team of 12 – all of whom bring their unique individual passions for caring and educating children to life here at the centre. We are all committed to our profession and I am privileged to work with such an open and caring team who strive to achieve the best possible learning outcomes for children. For myself over the years, as I have grown my pedagogy my passion and focus has evolved. Whilst I have a range of teaching experience across all age groups within the field of early childhood education, throughout my teaching career I specialised in the care and education of youngest infants and toddlers, valuing; working in partnership with families, implementing respectful child centred teaching practices & developing comprehensive planning and assessment systems appropriate for our youngest tamariki.
These days I channel all that experience, knowledge, enthusiasm and energy into developing the skill, knowledge and pedagogy of each member of the teaching team, supporting each Kaiako in growing their teaching practice. Why? The answer is simple for me - research shows time and time again that when we upskill, question, reflect and evaluate what we do and why we do it, we become more effective educators. Research again constantly tells us this results in increased learning opportunities, pathways, and outcomes for children. I can't think of any better reason than that to support and lead my team to be the absolute best that they can be.
Take care and Ka Kite Ano,
Leslyn Graham.