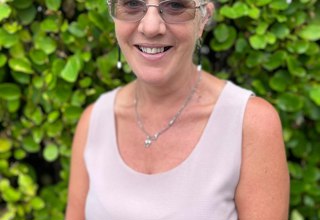 Jan Greaves, Centre Manager
Tena koe
I have been working in the early learning sector for around 25 years – saying that makes me feel my age! I am a mum of 2 and a Janna (Grandmother) to some gorgeous grandchildren.
During my years in teaching, I have seen a lot of changes, but one thing that hasn't changed through the various services and roles
I have had, has been the genuine desire of the teachers to work with families to ensure the very best learning outcomes for their children. I believe that parents know their children the best. Our role is to support and guide your child's learning and development alongside you. Knowing who you are and what you value for your family allows us to achieve this.
I look forward to meeting you and walking alongside you on your child's life journey.
more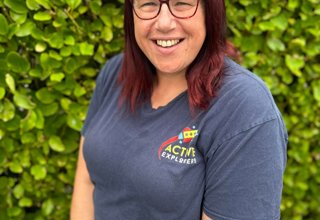 Claire Andrews, Assistant Manager, Team Leader
Kia ora, my name is Claire. My leadership is assisted by my qualifications in both primary and early childhood teaching and previous experience in various industries. I believe strongly that early childhood education should be a holistic experience full of fun. In my time outside of work I love to experience live sport, watch movies and have family time. I also love to get creative in my garden and with diy and love to get out in nature with road trips and picnics. I look forward to assisting you and your tamariki with your aspirations.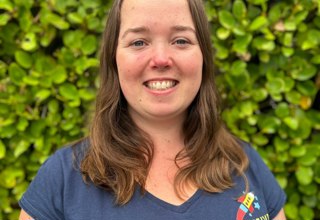 Lucy Rhodes, Administrator
I've worked in admin for over 5 years and loved Tamariki my whole life! I studied early childhood for a year back in 2013 so I'm excited to be in a team and work environment that focuses on children's development in a creative and supportive way. Being able to help support the team from an admin perspective is the icing on the cake and Active Explorers is a great place to do that!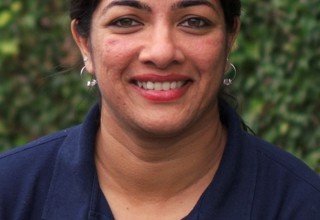 Sweety-Jane Monterio, Maternity Leave - Qualified Teacher Under 2's
What inspired you to become an early childhood teacher?
I love working with children as every day is unique in the preschool and always gives me unexpected learning experiences when working with children. It always inspires me to be creative and hence keeps me growing.
How long have you been working in the sector?
I have been working in the early childhood sector for 3 years now.
What do you love the most about what you do?
Inspires me to be creative and an opportunity to nurture young minds.
What are three things that make your centre special?
A cordial environment, the respect for all cultures and quality of care
What is your favourite time of the year at the centre and why?
The favourite time of the year would especially be summer as we can explore a lot of outdoor activities.
What is your philosophy in regards to ECE?
My philosophy regarding ECE is respecting every person's individuality and providing learning experiences that suits a person's individuality.
What relevant qualifications do you have?
Bachelors in Education and a post-graduate diploma in Early childhood Education
more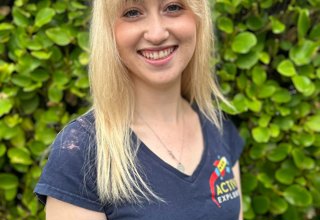 Isabella Trim, Teacher Under 2s
Hey, my name is Isabella. I am currently studying for my Diploma in Early Childhood Education. I enjoy working with children as I have a real passion when it comes to seeing young children and young minds grow. I believe in helping children achieve their full potential so they can learn and grow to follow their individual interests.
I believe in the RIE philosophy as I believe it's important to treat children with respect, trust, and acceptance. As an educator we have respect for infants and trust that they are natural inventors, explorers, and self-learners.
I believe it's important to make having good relationships and good communication with family and children a priority for children to learn and grow. I have a very bubbly and friendly personality and love to dance, do lots of arts and crafts, travel and find any reason to celebrate.
more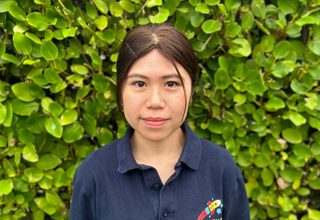 Serene Do, Teacher Over 2s
Kia ora, my name is Serene
I graduated with a Diploma in Teaching last year and this is my official first year working as a full-time teacher.
I believe the key to effective teaching and learning is to build positive and respectful relationships with children, their parents and whānau. When children develop trust and security with the people around them, they are motivated to explore the world and express themselves with confidence. In order to support children's well-being and sense of belonging, I demonstrate a positive attitude and respectful manner as I listen to their voices and care for their feelings.
I believe that each child is a unique individual who deserves proper education and opportunities to learn and grow in a stimulating and safe environment. My goal as an educator is to provide an inclusive environment that welcomes, acknowledges, and celebrates the diversity that each child and their whānau bring, ensuring all children have opportunities to participate in authentic learning and play equitably.
"Children are likely to live up to what you believe of them." – Lady Bird Johnson
more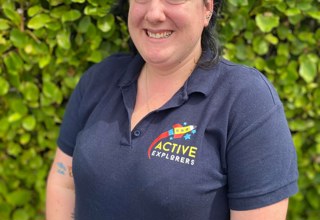 Kate Stubbington, Teacher Over 2s
I am a newly graduated early childhood teacher with a passion for helping children on their learning journey and helping them to reach their full potential. I really enjoy the aspect of hands-on learning from a young age, and I would love to utilise my creative side to enhance children's learning.
I believe that every child is a competent and confident learning that can succeed at anything new they try, and that building strong respectful, reciprocal relationships with whānau, tamariki and kaiako are crucial for a smooth-running day, these are both very important factors of my teaching philosophy.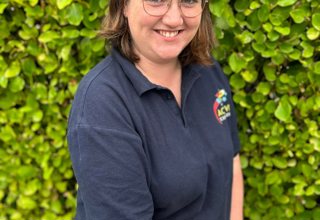 Danielle Le Brun, Teacher Over 2s
My name is Danielle and I am trained in Primary Teaching. I have enjoyed the transition into early childhood education where I am preparing children for the exciting transition to primary school. I believe in building strong, reciprocal relationships with tamariki and whānau. In my free time, I enjoy gardening, crocheting and art.
I look forward to getting to know you.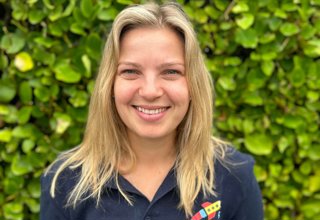 Allie McConnell, Teacher Under 2s
I am currently completing my Bachelor of Teaching in Early Childhood Education at the University of Canterbury and will Graduate November 2023.
I believe every child should be given opportunities which can enhance their development and their interests and should be encouraged to explore their environments with as much support as they need. All children should have a sense of belonging and be included in every aspect of a centre, and no one should be excluded from any experience.
A strong part of my developing teaching philosophy is about building relationships with not only the children but the whānau and other Kaiako which are in the centre. It is important to me to build relationships with the families as they can then understand that I am here to support the children and that their needs will be taken care of. With other teachers, it is important so that I can offer them support when they need and can learn off one another to create a consistent and cohesive environment for tamariki.
I look forward to getting to know you, your wider family and child.
more