Active Explorers
Our Active Explorers centres are a group of family-orientated, high quality vibrant and stimulating early childhood education facilities, where creative thinking is celebrated through enquiry – based learning.
Active Explorers, celebrating and growing enquiring minds.
Find a Centre
About Us
Active Explorers are inspirational places of learning for enquiring minds; where our highly-trained staff teach foundation skills so necessary for life's challenges.
Here the love of learning is genuinely lived out. The busy, vibrant hum that greets you when you enter a Active Explorers learning centre tells you you're in a place where children are engaged and absorbed and loving it.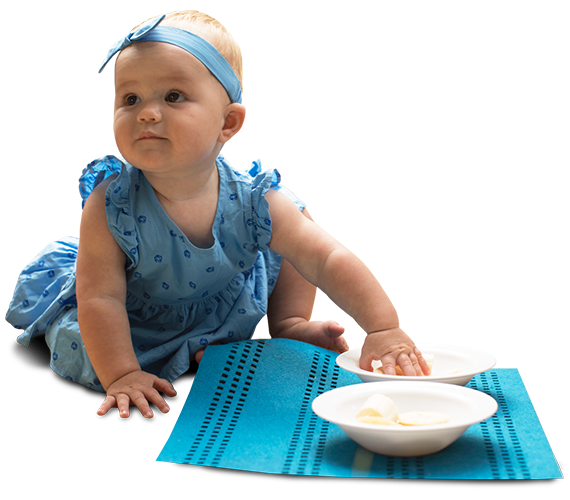 Testimonials
Thanks for everything you have done for us all over the last 5 years. We really appreciate the care and quality education you have provided for our children.

I really like how organic and outdoorsy your center is as Vic loves the fresh air and exploring outside. :)

Our family has been really happy at Leaps & Bounds Henderson. The teachers are knowledgeable and genuinely care for the children. Our two boys have both thrived in this awesome environment.

Thank you all so much for taking care of our 2 boys over the last few years. They both loved their time with you all and we are all going to miss the wonderful environment you all provide.

I like to think of Active Explorers as our second home. Being with them for almost three years, we have gained a sense of belonging and connection with all staff and can tell our children's learning is valued. I often think 'would Memphis-Rose know what she does now, if she were at home with me all these years?'. I am not qualified to teach her, I don't have all the resources to develop her Te Reo language and preparation for school, so for me this has been a big investment that I will never regret! The centre make such an effect to incorporate all family and cultures into events, such as GUFF day, Matariki and other various occasions, that it is something to look forward to each year. I always feel up to date with what my children are learning with the regular stories that are published on Storypark and chitchats with the staff. I have referred various people to the centre as I am confident they will love it as much as me!

Thank you so much for taking care of my children. I love seeing my children learning new things every single day. When I was searching the pre-school for my girls, I visited and interviewed to many centers and I found Active Explorers Cambridge Terrace among them. When my kids started the school, my first daughter was 3.5 years old and second one was 2.5 years old.  As we migrated from other country, my kids were afraid of the new places and new people. But teachers are very friendly and encourage them not to be afraid of the school. Later on, they talked fondly of their teachers and how they played/learned at school. I really appreciate the hard work of teachers and teams from Active Explorers!

Hnin Oo
Cambridge Terrace

I love the organised yet loving feel of Childs Play as soon as I entered the preschool, the children are loved as the as the individuals they are. I love the big outdoor areas, catering to different personalities with big sandpits, bars, slides etc and having the quiet and reading areas too. I am very happy with Childs Play and the programme they offer.

(Teacher) is amazing and has always had an interest in my child and family as a whole. I am sad to leave and will miss our morning chats. (Manager) has gone above and beyond to help us with any issues and always polite and helpful.

Over the years my three children have formed wonderful bonds with all the staff. I have found the staff to be organised, professional, caring and helpful.

Charlie was 8 months old when he started creche. The staff were very sympathetic to my separation concerns and arranged a long settling-in period, so Charlie had two weeks of short visits before starting full-time. We had in-depth discussions about his routine, diet and how he likes to be comforted.

Charlie loves going to Active Explorers and has now formed close bonds with several of his teachers. The staff are brilliant and take a real interest in him and his likes and dislikes. The slide and sandpit are a hit, as are the balls, balloons, instruments, animal toys, puppets, boxes and plethora of other fascinating things to explore and play with.

I am so grateful to the wonderful staff for their support, kindness and patience. They helped make the transition smooth, and have continued to be fantastic in every way.

I couldn't think of a better place for Charlie to be than at Active Explorers while we're at work. He is safe and loved with a fantastic group of teachers, lovely little friends to play with and a constantly changing selection of experiences, toys and books to explore.

Thanks for being brilliant!