Active Explorers
Our Active Explorers centres are a group of family-orientated, high quality vibrant and stimulating early childhood education facilities, where creative thinking is celebrated through enquiry – based learning.
Active Explorers, celebrating and growing enquiring minds.
Find a Centre
About Us
Active Explorers are inspirational places of learning for enquiring minds; where our highly-trained staff teach foundation skills so necessary for life's challenges.
Here the love of learning is genuinely lived out. The busy, vibrant hum that greets you when you enter a Active Explorers learning centre tells you you're in a place where children are engaged and absorbed and loving it.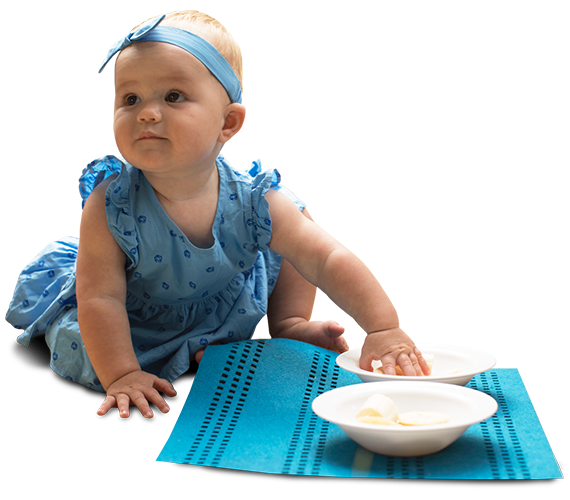 Testimonials
I wanted to take the opportunity to commend the past and present teachers of Clever Kids. Thank you for creating a welcoming, loving and caring environment where our children are feeling safe and happy to spend many hours each day. As you are aware Jake loved his time at Clever Kids. Jake has flourished at school from the very beginning, and I totally believe that as teachers, you have all played a significant role with your guidance and support including all the school preparation.

Staff are always keen to listen and help with any challenges or changes that may arise. Always on-hand at drop off to assist in settling into the day. The Manager has been an angel – always willing and able to help me, adding or changing hours at late notice, sorting leave and statements.

Thank you for having the ability to be able to break into and understand this little man of ours, as it never happened in 2 other places. He went from crying and screaming fits, to wanting to go. Thanks again

Cindy, Jo and the whole team are absolutely amazing. There dedication and learning environment they provide for our children is truly a credit to them all. They have a creative hands on teaching approach with the children. The Rising 5 programme has been very beneficial for Alec when started school in August allowing him to be willing, Able and ready for school. Story Park is a great tool to communicate the day to day activities our children get up to which we as parents miss while working, you still feel connected and you haven't missed out on a big achievement or milestone they could of reached. The relationship between the children and teachers still to this day amaze me especially since my two boys have been there from 10mnths onwards and are now 5yrs & 3yrs old. The respect and that really caring connection they have is reassuring for a parent. You know you have made the right choice in childcare when your children don't want to come home cause they are having too much fun with there friends and teachers lol.

I would like to say a huge thank you to all the wonderful staff at Clever Kids Early Learning Centre for taking such great care of my children.

Clever Kids is a fantastic centre with many learning opportunities for children in a great environment. The staff are kind, loving and caring. My children absolutely love it!

Thanks again.

Thank you so much for looking after Matt, for inspiring and supporting him and our family. This is really the end of an era for our family as we have attended MELC since opening day.  What fantastic staff you have, always coming up with genius ideas and having extraordinary patience, encouraging kids to cooperate, make friends, pursue many many interests explore and develop coordination and so much more.  We have always appreciated the feedback on our kids and helpful advice and encouragement.  We will really miss the staff our friends at the centre, a massive thank you to you all.

I am absolutely heartbroken to have to pull our daughter out of your centre - she has been very, very happy with Vanessa in the Infants Room and we have the greatest respect and affection for the whole team. I was pretty concerned about leaving my little girl in day-care at four months old but she has absolutely thrived. She is noticeably more social, settled and confident than other babies in our antenatal group which tells me I made the right choice.

The entire infants room team, and the wider staff, have been incredibly kind and patient. Vanessa and Lynney in particular seem to hold very genuine affection for our daughter and go to great lengths to ensure she is happy, secure and receiving appropriate developmental opportunities. Every morning our daughter shrieks with delight when she sees her teachers and we've never, ever had tears at drop-off time.

We've shared our daughter's Storypark content with our extended families - the grandparents in particular have appreciated seeing these lovely updates as both my parents and my husband's parents live out of town. Thank you for this.

Both of our children attended Nurtured and we were impressed with the education they received. It is a fantastic, caring environment and the children have so many different learning opportunities - both at and outside the centre. The teachers always go the extra mile for the children and really help prepare them for school.

Our family had the pleasure of being part of the Rascals family for 8.5 years. As parents it was not easy for us leaving our children at a young age, but Rascals soon became an extension of our family. They made an effort to get to know routines, quirks, likes/dislikes, all those small things that can make all the difference in the day of a child   We can not thank the Rascals staff enough for nourishing each of our children's individuality and giving them a chance to learn and grow and become the wonderful little people they are today. We will always be grateful for the love, care and knowledge the wonderful teachers bestowed on our children. 

Thank you to you all for welcoming us in and supporting my children. I always felt they were in a safe and happy environment. We have felt very supported by the staff at RELC.