Active Explorers
Our Active Explorers centres are a group of family-orientated, high quality vibrant and stimulating early childhood education facilities, where creative thinking is celebrated through enquiry – based learning.
Active Explorers, celebrating and growing enquiring minds.
Find a Centre
About Us
Active Explorers are inspirational places of learning for enquiring minds; where our highly-trained staff teach foundation skills so necessary for life's challenges.
Here the love of learning is genuinely lived out. The busy, vibrant hum that greets you when you enter a Active Explorers learning centre tells you you're in a place where children are engaged and absorbed and loving it.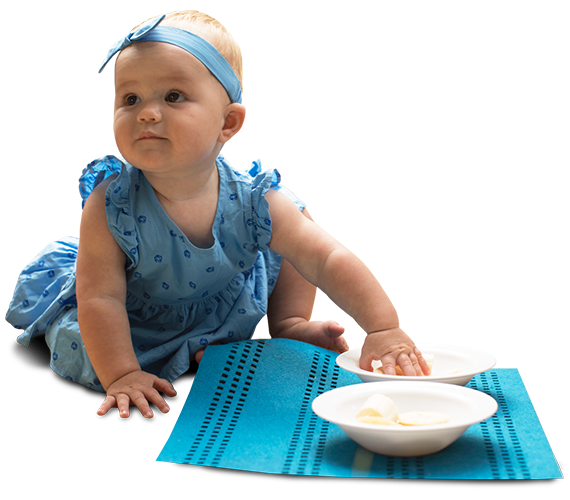 Testimonials
I currently have two children attending Active Explorers Central City. The staff have always been so welcoming, accommodating and thoroughly professional. We have really appreciated how the teachers tell us about our child's day and keep us up to date with their playing, learning and any funny moments that have happened. My children come home talking about their teachers and their friends at pre-school, singing songs they have learnt and in our case, lots of art work! That is the biggest recommendation - that our children love it there!

My babies first joined the daycare family when they were 8 months and 2 years old. My 2 year old was ready for something new in her life to support her already independent personality to flourish. I hadn't anticipated leaving my 8 month old quite that early but the teachers and staff made the transition for me so much easier. The administration conversations are made easy by the lovely centre manager and I have no problem approaching any of the staff if I need to.

 My girls love it here, they are learning and discovering more each day and the care and love shared with them by the staff is heartwarming. I find the staff easy to communicate with, and trust them wholeheartedly to help me raise my girls. I would recommend this centre to anyone looking for a warm, loving daycare that promotes independence and learning. I have not regretted our choice of daycare ever.

Thank you for the huge part you have played in our wee mans life. He has loved his time with you and he will take the skills you have instilled in him into the next exciting stage of his life. Thanks again

A huge massive thank you so much for the last four and half years. It has been an amazing journey with you and I appreciate every single one of you that Harry and myself have meet along the way.

Leaps & Bounds is an amazing place for my daughter. She loves her time here and has so much fun and is learning so much!

Our boys have been at Clever Kids since it first opened. Since then we have had one of them head off to school. We were really impressed with their 4 1/2 year old programme, including the lunch box group to teach them how to ration out and open their own lunch. The staff are really lovely and genuinely care about the kids and teaching them skills and topics that relate to their age. I would really recommend this day care.

The biggest draw card for me in choosing Active Explorers Broadway was the teacher child ratios. It meant my son was not lost in a corner of a large building or competing with 100 other kids for attention. The teachers are fantastic, very caring and really take the time to get to know the children and build relationships. My son has been very happy there which makes my day easier knowing he is enjoying himself and being looked after well. The story park updates keep you so update with their monthly or day-day activities with the extra individual stories which show how much the staff are doing to develop our children intellectually.

When I think of Active Explorers Leeston...

It's Fabulous, and I really mean that! What brilliant teachers.  They are so warm natured and very kind to all the children.  My son Gus goes here and he absolutely loves each day... they let the children do what they love the most. I think you are an awesome team and I couldn't be happier that Gus goes to such a caring Preschool. WELL DONE TO YOU ALL YOUR A FABULOUS TEAM.

I am absolutely heartbroken to have to pull our daughter out of your centre - she has been very, very happy with Vanessa in the Infants Room and we have the greatest respect and affection for the whole team. I was pretty concerned about leaving my little girl in day-care at four months old but she has absolutely thrived. She is noticeably more social, settled and confident than other babies in our antenatal group which tells me I made the right choice.

The entire infants room team, and the wider staff, have been incredibly kind and patient. Vanessa and Lynney in particular seem to hold very genuine affection for our daughter and go to great lengths to ensure she is happy, secure and receiving appropriate developmental opportunities. Every morning our daughter shrieks with delight when she sees her teachers and we've never, ever had tears at drop-off time.

We've shared our daughter's Storypark content with our extended families - the grandparents in particular have appreciated seeing these lovely updates as both my parents and my husband's parents live out of town. Thank you for this.

I-kids Kaiwharawhara are fantastic-the teaching staff provide a caring and supportive environment. They encourage independent play and thinking and are flexible in catering for our daughters ever changing interests.