Active Explorers
Our Active Explorers centres are a group of family-orientated, high quality vibrant and stimulating early childhood education facilities, where creative thinking is celebrated through enquiry – based learning.
Active Explorers, celebrating and growing enquiring minds.
Find a Centre
About Us
Active Explorers are inspirational places of learning for enquiring minds; where our highly-trained staff teach foundation skills so necessary for life's challenges.
Here the love of learning is genuinely lived out. The busy, vibrant hum that greets you when you enter a Active Explorers learning centre tells you you're in a place where children are engaged and absorbed and loving it.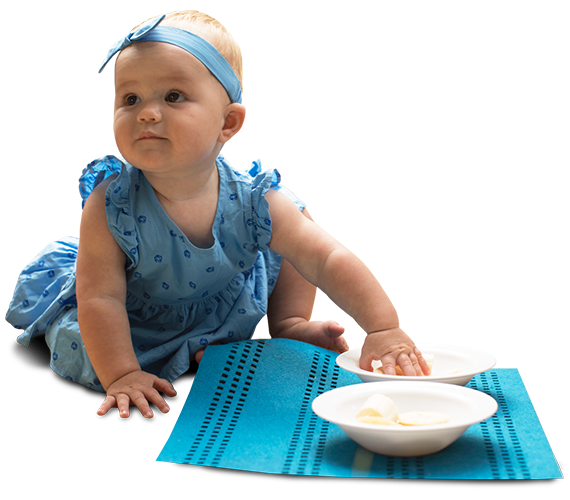 Testimonials
I love the organised yet loving feel of Childs Play as soon as I entered the preschool, the children are loved as the as the individuals they are. I love the big outdoor areas, catering to different personalities with big sandpits, bars, slides etc and having the quiet and reading areas too. I am very happy with Childs Play and the programme they offer.

Our family would like to take this opportunity to thank you all for giving Jordan the very best in preschool education and care we could of only dreamed of. Your teaching, patience, warmth and guidance changed Jordan from shy, timid and quiet to outgoing and confident in her on abilities. If here school years are filled with skilled and warm teachers as yourself, we would be very lucky parents.

Thank you all so much for the wonderful care provided to Sebastian and Nathaniel.  When we found that we had to return to Wellington for a few months we had no idea how the boys (or us) would cope. I-kids on Cambridge was a godsend, and the boys didn't want to leave. We wish there was an i-kids in Rarotonga.

Please pass on our warmest regards to all the teachers and helpers there who are totally amazing with our kids. Their hard works are deeply appreciated.

Thanks, Rachel! You are an amazing person. We really miss you all!

We are the parents of Katelina Renee Lim who is in the Tui room. She happily comes home with a great attitude and she has such a wonderful growing intelligence. Her manner we have especially noticed that she likes to read the books and speaks like an adult. As we have busy lifestyles we definitely will not get through this without Lollipop Educare and all the amazing teachers who are very passionate with the children and skilled, helpful, and friendly, it such as a safe second home to our children.

Charlie was 8 months old when he started creche. The staff were very sympathetic to my separation concerns and arranged a long settling-in period, so Charlie had two weeks of short visits before starting full-time. We had in-depth discussions about his routine, diet and how he likes to be comforted.

Charlie loves going to Active Explorers and has now formed close bonds with several of his teachers. The staff are brilliant and take a real interest in him and his likes and dislikes. The slide and sandpit are a hit, as are the balls, balloons, instruments, animal toys, puppets, boxes and plethora of other fascinating things to explore and play with.

I am so grateful to the wonderful staff for their support, kindness and patience. They helped make the transition smooth, and have continued to be fantastic in every way.

I couldn't think of a better place for Charlie to be than at Active Explorers while we're at work. He is safe and loved with a fantastic group of teachers, lovely little friends to play with and a constantly changing selection of experiences, toys and books to explore.

Thanks for being brilliant!

As a preschool teacher myself, finding somewhere that met my high expectations was a huge task.  But from my first visit to Active Explorers, the caring professional staff, the warm welcome and the genuine interest in my family won me over. My children have settled quickly and I have seen them thrive and grow in this rich environment. #happychildrenhappymummy

Thank you Active Explorers.

I stumbled across Childs Play 2 years ago when we were new to town. From the moment I walked in the doors with my 2 young kids we have been made to feel nothing but welcome, and part of a big extended family.

I find Childs Play fantastic for my girls, as there always seems to be something new and exciting for them to do and explore, but for me as a parent the thing that makes Childs play so great is the team that works there. They are a team passionate about fuelling young minds, and do a wonderful job incoaching and nurturing the children that are there with them. They show love and respect to all families, and I now consider them all a part of my family.

For me as a parent leaving my kids with anybody is a big struggle. The team at childs play take away the stress and mummy guilt, as I know my girls are as happy and as loved as they would be at home. Just knowing this makes everything that much easier.

The progress my children have made while at Childs Play is incredible. The Social interactions, structure and stimulation my children have received is invaluable and to a child trying to find their place in the world there is nothing better than that friendly face or guiding hand helping you along the way.

From the Nursery right thru to the extension room, the kids are loved and guided each day. Seeing my girl light up when she sees her favourite teacher (for that day) or her wanting to take something in to show, the stories and the cuddles she gives – shows how much this team at childs play means to her and how comfortable and happy she is to have them in her life. The team at Childs play love the kids as if they are their own and I personally love them for it – I wouldnt leave my kids with anybody else.

I currently have two children attending Active Explorers Central City. The staff have always been so welcoming, accommodating and thoroughly professional. We have really appreciated how the teachers tell us about our child's day and keep us up to date with their playing, learning and any funny moments that have happened. My children come home talking about their teachers and their friends at pre-school, singing songs they have learnt and in our case, lots of art work! That is the biggest recommendation - that our children love it there!

Thank you all so much for taking care of our 2 boys over the last few years. They both loved their time with you all and we are all going to miss the wonderful environment you all provide.

Over the years my three children have formed wonderful bonds with all the staff. I have found the staff to be organised, professional, caring and helpful.