Active Explorers
Our Active Explorers centres are a group of family-orientated, high quality vibrant and stimulating early childhood education facilities, where creative thinking is celebrated through enquiry – based learning.
Active Explorers, celebrating and growing enquiring minds.
Find a Centre
About Us
Active Explorers are inspirational places of learning for enquiring minds; where our highly-trained staff teach foundation skills so necessary for life's challenges.
Here the love of learning is genuinely lived out. The busy, vibrant hum that greets you when you enter a Active Explorers learning centre tells you you're in a place where children are engaged and absorbed and loving it.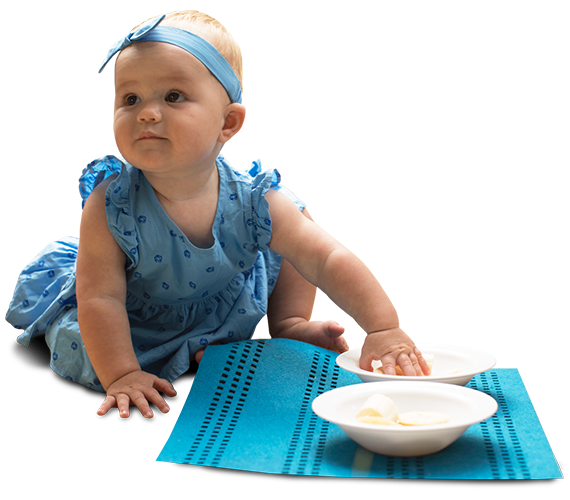 Testimonials
(Teacher) is amazing and has always had an interest in my child and family as a whole. I am sad to leave and will miss our morning chats. (Manager) has gone above and beyond to help us with any issues and always polite and helpful.

Thank you so much for the loving care and attention you have given Sarah over the last four years. The fact that she has come every day is a testament to the wonderful learning and social environment you have created at your centre.  Although she is excited about the new challenges of school, she will miss you all so very much.  Thank you for being such a big part of developing our keen, excitable, social kind girl.  We will miss you.

Thanks for everything you have done for us all over the last 5 years. We really appreciate the care and quality education you have provided for our children.

As parents, trust and safety is the utmost importance when leaving our children in care. Our boys have not only formed close bonds with their teachers, but are continuously learning and growing. It is obvious that a lot of effort and thought goes into planning a fun-loving, safe and caring environment for the children. We would like to thank Clever Kids for all the opportunities that you provide on a daily basis and taking such good care of our boys. It is very comforting knowing that they are in good hands.

We chose RELC because of recommendations from friends and found staff to be very professional at all times. Teachers really know what works best for the children at the Centre. Staff have been fantastic with Cameron and he will remember them fondly.

Rolleston First Learners has been a fantastic choice for our daughter and our family after moving back from eight years living in Perth, WA.

When we went for our first visit I knew it was the perfect place just from the care and interest taken in my 4yr old daughter, all the staff made a point of introducing themselves to her and showing her around the room, she instantly felt safe and the fun started from here!

We have been using First Learners for six months now and my daughter attends four days a week, she loves it and quite often asks to go on the weekends too :)

I wouldn't hesitate to recommend the Centre to anyone looking for childcare, they are flexible, caring and above all the children are engaged and happy when I drop off and collect my daughter every day.

A huge thank you for your love and care of Rikki over the last 5 years. You are a big part of who she is and played a major role in her confidence and education.

I-kids Kaiwharawhara are fantastic-the teaching staff provide a caring and supportive environment. They encourage independent play and thinking and are flexible in catering for our daughters ever changing interests.

I am absolutely heartbroken to have to pull our daughter out of your centre - she has been very, very happy with Vanessa in the Infants Room and we have the greatest respect and affection for the whole team. I was pretty concerned about leaving my little girl in day-care at four months old but she has absolutely thrived. She is noticeably more social, settled and confident than other babies in our antenatal group which tells me I made the right choice.

The entire infants room team, and the wider staff, have been incredibly kind and patient. Vanessa and Lynney in particular seem to hold very genuine affection for our daughter and go to great lengths to ensure she is happy, secure and receiving appropriate developmental opportunities. Every morning our daughter shrieks with delight when she sees her teachers and we've never, ever had tears at drop-off time.

We've shared our daughter's Storypark content with our extended families - the grandparents in particular have appreciated seeing these lovely updates as both my parents and my husband's parents live out of town. Thank you for this.

Over the years my three children have formed wonderful bonds with all the staff. I have found the staff to be organised, professional, caring and helpful.