Active Explorers
Our Active Explorers centres are a group of family-orientated, high quality vibrant and stimulating early childhood education facilities, where creative thinking is celebrated through enquiry – based learning.
Active Explorers, celebrating and growing enquiring minds.
Find a Centre
About Us
Active Explorers are inspirational places of learning for enquiring minds; where our highly-trained staff teach foundation skills so necessary for life's challenges.
Here the love of learning is genuinely lived out. The busy, vibrant hum that greets you when you enter a Active Explorers learning centre tells you you're in a place where children are engaged and absorbed and loving it.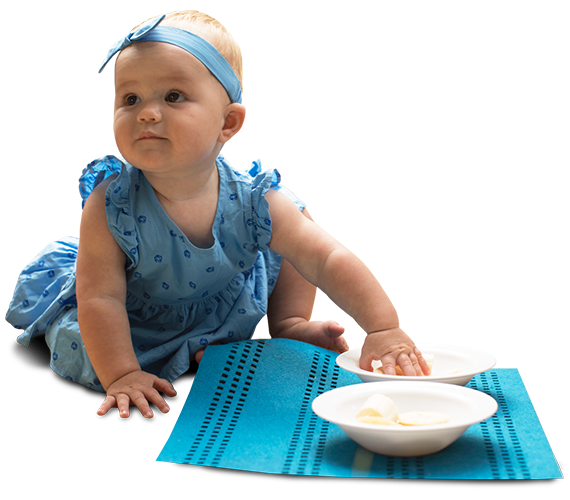 Testimonials
A huge massive thank you so much for the last four and half years. It has been an amazing journey with you and I appreciate every single one of you that Harry and myself have meet along the way.

Words cannot express the thanks that my family has for each and every staff member at First Learners. When looking for childcare we had very high standards of what we were looking for, in particular how caring and approachable the staff were. As soon as we walked into First Learners I was instantly made to feel welcome and so were my children. We were (and always are) greeted by a friendly face and treated with respect and kindness. Staff are promptly available to answer any questions or concerns we may have and their open door policy is reassuring to us. Each staff member looks at the children as individuals with their own strengths and needs and cater for these exceptionally. The staff at First Learners are absolutely amazing and you can tell they truly care about the children and will go above and beyond what is expected.

As a family, we feel very fortunate to have found such a great place to send our children. The staff deserves well earned compliments for attending to our most precious investment during the day…our children.

Thank you for having the ability to be able to break into and understand this little man of ours, as it never happened in 2 other places. He went from crying and screaming fits, to wanting to go. Thanks again

I love the organised yet loving feel of Childs Play as soon as I entered the preschool, the children are loved as the as the individuals they are. I love the big outdoor areas, catering to different personalities with big sandpits, bars, slides etc and having the quiet and reading areas too. I am very happy with Childs Play and the programme they offer.

A huge thank you to you all for the fabulous fun education and care you have provided for all 4 of our cherubs. They have all loved their time at Active Explorers.

As parents, trust and safety is the utmost importance when leaving our children in care. Our boys have not only formed close bonds with their teachers, but are continuously learning and growing. It is obvious that a lot of effort and thought goes into planning a fun-loving, safe and caring environment for the children. We would like to thank Clever Kids for all the opportunities that you provide on a daily basis and taking such good care of our boys. It is very comforting knowing that they are in good hands.

Nixon started at Active Explorers Broadway when he was just 10 months old. The staff were very accommodating, assuring and helpful from the day they met him. Nixon grew from a small baby into a happy, caring little boy. Nixon has excelled in all areas of development since being enrolled at Lollipops and this has significantly had an impact on our families trust and loyalty to the staff at both Lollipops Grey Street and Lollipops Broadway. 

As the centre manager, Mell Hall always had a compassionate and caring nature towards Nixon and always kept us up to date on centre curriculum, activities and ongoing developments that involve the children. Our family is grateful for Nixon having such awesome teachers in his early education years and would recommend Active Explorers to everyone!

Our boys have been at Clever Kids since it first opened. Since then we have had one of them head off to school. We were really impressed with their 4 1/2 year old programme, including the lunch box group to teach them how to ration out and open their own lunch. The staff are really lovely and genuinely care about the kids and teaching them skills and topics that relate to their age. I would really recommend this day care.

The staff at Active Explorers Broadway, Palmerston North have played a big part in the lives of two of our children.  They have flourished under the care, support and learning opportunities and experiences provided by their teachers.  Nathaniel continues to grow and thrive in his surroundings with teachers who genuinely care and want the very best for him by providing a safe and loving environment.  We highly recommend Active Explorers to parents who are looking for a warm, friendly, inclusive setting with professional staff to care for their children.

Kelly, Mark and Nathaniel
Broadway

The team at Active Explorers on Broadway Ave Palmerston North have been a significant part of my family's life for the last four years as they have cared for my two children Ruby and Max.

My husband and I have found the staff to be loving, dedicated and nurturing, enabling our children to grow and develop in a happy and loving environment.

 As parents we have had complete confidence in the centres ability to care for our children and have always felt welcomed by the staff who work there.

We would have no hesitation in recommending the centre to other families looking for an early childhood facility to care and nurture their children.