Active Explorers
Our Active Explorers centres are a group of family-orientated, high quality vibrant and stimulating early childhood education facilities, where creative thinking is celebrated through enquiry – based learning.
Active Explorers, celebrating and growing enquiring minds.
Find a Centre
About Us
Active Explorers are inspirational places of learning for enquiring minds; where our highly-trained staff teach foundation skills so necessary for life's challenges.
Here the love of learning is genuinely lived out. The busy, vibrant hum that greets you when you enter a Active Explorers learning centre tells you you're in a place where children are engaged and absorbed and loving it.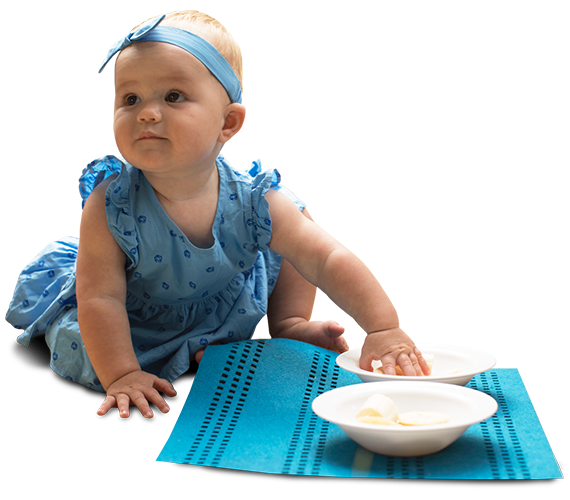 Testimonials
My babies first joined the daycare family when they were 8 months and 2 years old. My 2 year old was ready for something new in her life to support her already independent personality to flourish. I hadn't anticipated leaving my 8 month old quite that early but the teachers and staff made the transition for me so much easier. The administration conversations are made easy by the lovely centre manager and I have no problem approaching any of the staff if I need to.

 My girls love it here, they are learning and discovering more each day and the care and love shared with them by the staff is heartwarming. I find the staff easy to communicate with, and trust them wholeheartedly to help me raise my girls. I would recommend this centre to anyone looking for a warm, loving daycare that promotes independence and learning. I have not regretted our choice of daycare ever.

Active Explorers Victoria Ave is not just a daycare centre, it is a family. It is reassuring to know that my toddler is surrounded by loving caring teachers and children who are so eager to help him learn and progress. All the teachers in the centre are aware of all kids in the centre even if they aren't in the same class, this just shows how caring they are! Seeing how proud his teachers are of him and how supportive they are makes the centre the best choice we could have made.

Morghann McGregor
Active Explorers Victoria Ave

We love that our daughter is so loved and cared for at Active Explorers Leeston. All of the teachers have taken the time to get to know her and support and extend her interests of music, drama, dance and language.

Her relationship with her key teacher, Lisa, is very special, and her transition from the toddler room to the "big side" has been well supported and totally led by her needs and readiness.

Another awesome thing about Active Explorers is the environment and the inclusion of the children in caring for and developing their outdoor space - which is huge!

Our son has been attending Active Explorers Broadway for roughly 3 years now and we couldn't be happier. Mason enjoys going every morning and has learnt so much. It's important to us that Mason has a fun, safe and happy environment to attend every day and Lollipops is exactly that and more. Mason comes home talking about the planets and gravity, he's learning how to add numbers together and knows how to write his name. Mel and the staff have all exceeded our expectations. They are all very friendly and so easy to talk to but best of all they're genuinely interested in Mason and our family.

A huge thank you to you all for the fabulous fun education and care you have provided for all 4 of our cherubs. They have all loved their time at Active Explorers.

Thank you all so much for the wonderful care provided to Sebastian and Nathaniel.  When we found that we had to return to Wellington for a few months we had no idea how the boys (or us) would cope. I-kids on Cambridge was a godsend, and the boys didn't want to leave. We wish there was an i-kids in Rarotonga.

Please pass on our warmest regards to all the teachers and helpers there who are totally amazing with our kids. Their hard works are deeply appreciated.

Thanks, Rachel! You are an amazing person. We really miss you all!

Thank you all so much for the wonderful care you have given our two girls over the past 6 years. It is great as a parent to know your children are being well cared for in a safe, happy environment. Thank you all for being such a blessing.

Thank you for having the ability to be able to break into and understand this little man of ours, as it never happened in 2 other places. He went from crying and screaming fits, to wanting to go. Thanks again

Cindy, Jo and the whole team are absolutely amazing. There dedication and learning environment they provide for our children is truly a credit to them all. They have a creative hands on teaching approach with the children. The Rising 5 programme has been very beneficial for Alec when started school in August allowing him to be willing, Able and ready for school. Story Park is a great tool to communicate the day to day activities our children get up to which we as parents miss while working, you still feel connected and you haven't missed out on a big achievement or milestone they could of reached. The relationship between the children and teachers still to this day amaze me especially since my two boys have been there from 10mnths onwards and are now 5yrs & 3yrs old. The respect and that really caring connection they have is reassuring for a parent. You know you have made the right choice in childcare when your children don't want to come home cause they are having too much fun with there friends and teachers lol.

Leaps & Bounds Henderson is an amazing centre! My daughter loves to come and enjoys her learning, she has made amazing friendships. The teachers and staff are so warm and friendly, we wouldn't send her anywhere else!