Active Explorers
Our Active Explorers centres are a group of family-orientated, high quality vibrant and stimulating early childhood education facilities, where creative thinking is celebrated through enquiry – based learning.
Active Explorers, celebrating and growing enquiring minds.
Find a Centre
About Us
Active Explorers are inspirational places of learning for enquiring minds; where our highly-trained staff teach foundation skills so necessary for life's challenges.
Here the love of learning is genuinely lived out. The busy, vibrant hum that greets you when you enter a Active Explorers learning centre tells you you're in a place where children are engaged and absorbed and loving it.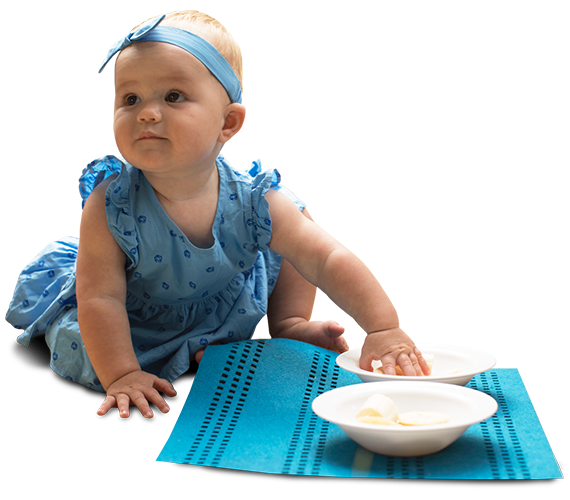 Testimonials
My 3 year old really enjoys coming into the centre every day and often asks if he is going today. He talks about the teachers that work there and has developed some lovely relationships with them. The Kiwi room is also welcoming to us when we walk in and attractive to the children, he is always wanting to show me something or one of his friends that he has made.

I enjoy the educational aspect and he often come home telling about this day and what happened. The teachers make a real effort with special events like the recent ANZAC focus, making it visible around the centre and he still talks about the events that they did around the event. They also provide trips out in the community that often link with their learning.

I enjoy that he has the chance to learn about all the different cultures at the centre through activities, songs and even food.

The use of Storypark is fantastic as it gives the opportunity for his grandparents to be able to see his learning when they don't always see him. The stories are always great to read and a great form of communication when he is at the centre.

As a busy working mum, I needed somewhere I could 100% rely on to look after my daughter just as I would at home. I am so happy with my decision of choosing Lollipops Broadway, the teachers have gone above and beyond caring for my daughter who suffers from eczema, and for food and nappies to be supplied, makes my life A LOT easier! What she has learnt at daycare astounds me, she is always coming home excited with what she has learnt that day, the education programme rocks! Thanks Active Explorers Broadway Palmerston North for making my life so much easier, you guys are awesome! 

Kylie O'Loughlin
Broadway

I cannot express how happy I am that my children have spent the last two years at Clever Kids Early Learning Centre. I believe this day care has a well balanced structure. During the day the kids have the opportunity to learn different things with the guidance of their fantastic teachers and on their own. Learning about different topics, various activities, outdoor/messy play, mat times and music times create a positive and fun learning environment for the kids. I can't thank the teachers enough for always providing their ongoing love, care and full support. Thank you for making a difference.

My son (2 yrs) is the youngest of 3 boys and up until he started Active Explorers Hokitika he had minimal interactions with children his age. I've watched him in the nursery and I am amazed how he has learned to mingle and play with other children. It is very exciting seeing all the new skills he is learning.

My son absolutely loves Active Explorers Hokitika. He has recently changed from 2 days per week to fulltime in the space of a month and the staff have made the transition so smooth for him and I.

I drop my son of at preschool in the morning and I know that he is well cared for. My son is always so happy when I pick him up and the connections he has made with his teachers is so heart warming to see. As a parent I have always struggled with the idea of preschool but the staff are great and made it so easy.

Thank you so much!

Thank you for the huge part you have played in our wee mans life. He has loved his time with you and he will take the skills you have instilled in him into the next exciting stage of his life. Thanks again

To all.  Nga mihi mahana, kia kotou katoa.

Thanks for all your love, care and hugs. I will miss you and think of you. Its been an awesome time with you all. FUN FUN FUN! Hopefully next time I see you I will be playing rugby for the All Blacks.

Thank you all so much for the wonderful care provided to Sebastian and Nathaniel.  When we found that we had to return to Wellington for a few months we had no idea how the boys (or us) would cope. I-kids on Cambridge was a godsend, and the boys didn't want to leave. We wish there was an i-kids in Rarotonga.

Please pass on our warmest regards to all the teachers and helpers there who are totally amazing with our kids. Their hard works are deeply appreciated.

Thanks, Rachel! You are an amazing person. We really miss you all!

I was nervous about making the right decision for my children in terms of childcare, I don't know what parent isn't. But Active Explorers Central City provide such a loving environment that I felt secure in the knowledge my children were with people who really cared for them - both teachers as well as support staff. Best of all they provided my children with nutritious meals so I knew they were getting all the vitamins they needed - we all know how hard it can be to get them to eat their vegetables at home! I could also rest assured knowing they were having a ball while mum and dad were at work. Isn't that what you want as a parent?

Words cannot express the thanks that my family has for each and every staff member at First Learners. When looking for childcare we had very high standards of what we were looking for, in particular how caring and approachable the staff were. As soon as we walked into First Learners I was instantly made to feel welcome and so were my children. We were (and always are) greeted by a friendly face and treated with respect and kindness. Staff are promptly available to answer any questions or concerns we may have and their open door policy is reassuring to us. Each staff member looks at the children as individuals with their own strengths and needs and cater for these exceptionally. The staff at First Learners are absolutely amazing and you can tell they truly care about the children and will go above and beyond what is expected.

As a family, we feel very fortunate to have found such a great place to send our children. The staff deserves well earned compliments for attending to our most precious investment during the day…our children.

Charlie was 8 months old when he started creche. The staff were very sympathetic to my separation concerns and arranged a long settling-in period, so Charlie had two weeks of short visits before starting full-time. We had in-depth discussions about his routine, diet and how he likes to be comforted.

Charlie loves going to Active Explorers and has now formed close bonds with several of his teachers. The staff are brilliant and take a real interest in him and his likes and dislikes. The slide and sandpit are a hit, as are the balls, balloons, instruments, animal toys, puppets, boxes and plethora of other fascinating things to explore and play with.

I am so grateful to the wonderful staff for their support, kindness and patience. They helped make the transition smooth, and have continued to be fantastic in every way.

I couldn't think of a better place for Charlie to be than at Active Explorers while we're at work. He is safe and loved with a fantastic group of teachers, lovely little friends to play with and a constantly changing selection of experiences, toys and books to explore.

Thanks for being brilliant!