Active Explorers
Our Active Explorers centres are a group of family-orientated, high quality vibrant and stimulating early childhood education facilities, where creative thinking is celebrated through enquiry – based learning.
Active Explorers, celebrating and growing enquiring minds.
Find a Centre
About Us
Active Explorers are inspirational places of learning for enquiring minds; where our highly-trained staff teach foundation skills so necessary for life's challenges.
Here the love of learning is genuinely lived out. The busy, vibrant hum that greets you when you enter a Active Explorers learning centre tells you you're in a place where children are engaged and absorbed and loving it.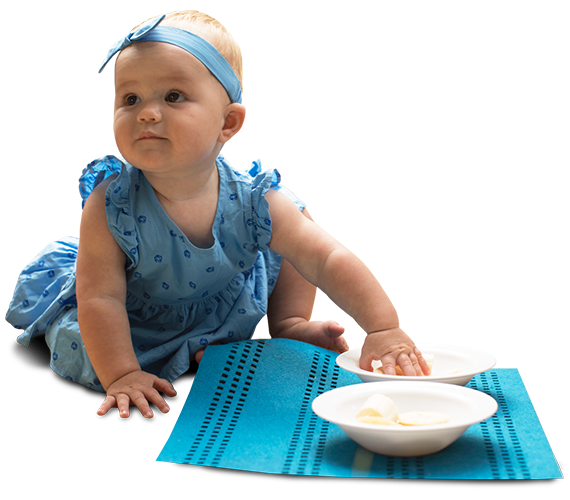 Testimonials
The team at Active Explorers on Broadway Ave Palmerston North have been a significant part of my family's life for the last four years as they have cared for my two children Ruby and Max.

My husband and I have found the staff to be loving, dedicated and nurturing, enabling our children to grow and develop in a happy and loving environment.

 As parents we have had complete confidence in the centres ability to care for our children and have always felt welcomed by the staff who work there.

We would have no hesitation in recommending the centre to other families looking for an early childhood facility to care and nurture their children.

Thank you for all your help, support, advice in regards to our children over the years. We as parents appreciate any help that is available. You have an awesome team Angela.  

Today is a very sad day for us as its been 8 years since we've joined Paddingtons. We want to thank you all for the continuous support, love, caring and sharing you have provided for our family. You guys are a very special part of our lives in Hamilton and will you will remain in the children's hearts forever

Family of Aria, Milah and Cruz


Nixon started at Active Explorers Broadway when he was just 10 months old. The staff were very accommodating, assuring and helpful from the day they met him. Nixon grew from a small baby into a happy, caring little boy. Nixon has excelled in all areas of development since being enrolled at Lollipops and this has significantly had an impact on our families trust and loyalty to the staff at both Lollipops Grey Street and Lollipops Broadway. 

As the centre manager, Mell Hall always had a compassionate and caring nature towards Nixon and always kept us up to date on centre curriculum, activities and ongoing developments that involve the children. Our family is grateful for Nixon having such awesome teachers in his early education years and would recommend Active Explorers to everyone!

Our son has been attending Active Explorers Broadway for roughly 3 years now and we couldn't be happier. Mason enjoys going every morning and has learnt so much. It's important to us that Mason has a fun, safe and happy environment to attend every day and Lollipops is exactly that and more. Mason comes home talking about the planets and gravity, he's learning how to add numbers together and knows how to write his name. Mel and the staff have all exceeded our expectations. They are all very friendly and so easy to talk to but best of all they're genuinely interested in Mason and our family.

Thank you all so much for the wonderful care you have given our two girls over the past 6 years. It is great as a parent to know your children are being well cared for in a safe, happy environment. Thank you all for being such a blessing.

I would like to say a huge thank you to all the wonderful staff at Clever Kids Early Learning Centre for taking such great care of my children.

Clever Kids is a fantastic centre with many learning opportunities for children in a great environment. The staff are kind, loving and caring. My children absolutely love it!

Thanks again.

My 3 year old really enjoys coming into the centre every day and often asks if he is going today. He talks about the teachers that work there and has developed some lovely relationships with them. The Kiwi room is also welcoming to us when we walk in and attractive to the children, he is always wanting to show me something or one of his friends that he has made.

I enjoy the educational aspect and he often come home telling about this day and what happened. The teachers make a real effort with special events like the recent ANZAC focus, making it visible around the centre and he still talks about the events that they did around the event. They also provide trips out in the community that often link with their learning.

I enjoy that he has the chance to learn about all the different cultures at the centre through activities, songs and even food.

The use of Storypark is fantastic as it gives the opportunity for his grandparents to be able to see his learning when they don't always see him. The stories are always great to read and a great form of communication when he is at the centre.

I currently have two children attending Active Explorers Central City. The staff have always been so welcoming, accommodating and thoroughly professional. We have really appreciated how the teachers tell us about our child's day and keep us up to date with their playing, learning and any funny moments that have happened. My children come home talking about their teachers and their friends at pre-school, singing songs they have learnt and in our case, lots of art work! That is the biggest recommendation - that our children love it there!

Thank you so much for the loving care and attention you have given Sarah over the last four years. The fact that she has come every day is a testament to the wonderful learning and social environment you have created at your centre.  Although she is excited about the new challenges of school, she will miss you all so very much.  Thank you for being such a big part of developing our keen, excitable, social kind girl.  We will miss you.