Active Explorers
Our Active Explorers centres are a group of family-orientated, high quality vibrant and stimulating early childhood education facilities, where creative thinking is celebrated through enquiry – based learning.
Active Explorers, celebrating and growing enquiring minds.
Find a Centre
About Us
Active Explorers are inspirational places of learning for enquiring minds; where our highly-trained staff teach foundation skills so necessary for life's challenges.
Here the love of learning is genuinely lived out. The busy, vibrant hum that greets you when you enter a Active Explorers learning centre tells you you're in a place where children are engaged and absorbed and loving it.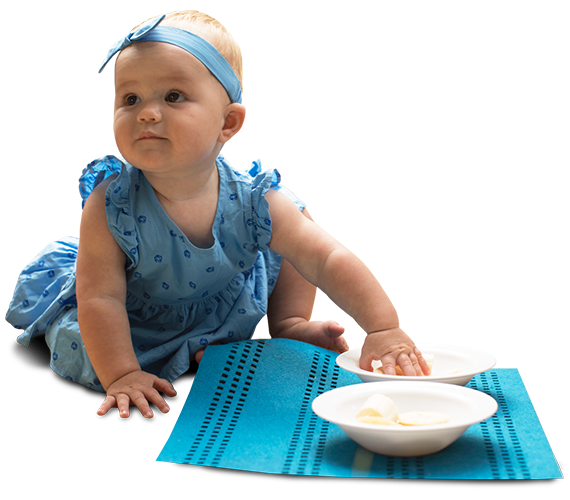 Testimonials
Thank you all so much for the wonderful care you have given our two girls over the past 6 years. It is great as a parent to know your children are being well cared for in a safe, happy environment. Thank you all for being such a blessing.

Thank you all so much for the wonderful care provided to Sebastian and Nathaniel.  When we found that we had to return to Wellington for a few months we had no idea how the boys (or us) would cope. I-kids on Cambridge was a godsend, and the boys didn't want to leave. We wish there was an i-kids in Rarotonga.

Please pass on our warmest regards to all the teachers and helpers there who are totally amazing with our kids. Their hard works are deeply appreciated.

Thanks, Rachel! You are an amazing person. We really miss you all!

I would like to say a huge thank you to all the wonderful staff at Clever Kids Early Learning Centre for taking such great care of my children.

Clever Kids is a fantastic centre with many learning opportunities for children in a great environment. The staff are kind, loving and caring. My children absolutely love it!

Thanks again.

Our family has been a part of the Active Explorers whanau for the past 7 years now. Within this time two of our children have transitioned throughout their three age focused rooms are now at school. I currently have a two year old who still attends. Our whanau's journey has been one that the centre has individualised for each of our children's' needs and abilities. I always feel that our voices are heard and respected by the centre manager, Mel Hall. The centre always makes you feel welcome and the key teachers are always eager to tell you how your child's day has been, what they have been doing and how they support them in their interests. The genuine care and love the key teachers show my children is very important. Both my husband and I work fulltime and want our children to be receiving the best care possible. I feel that if there is a concern this is addressed immediately and in a professional manner. I understand that key teacher's move on from time to time which can be unsettling for my children however consultation with my husband and I always occurs prior to ensure that our children are supported. Our children have health plans that need to be monitored closely, I feel that the key teachers over the years have always kept focus on this and ensure all appropriate staff that needs to be aware are informed and are vigilant in updating the
plan and consulting with us. This is reassuring to us as parents as we have to trust this will occur, it is great to know that this does. As parents a healthy diet is important to us, the centre always provides nutritious meals throughout the day and we can relax with the comfort of knowing that our children are being nourished with the right fuel for their busy day. I was pleased that the centre is now taking an active role in attending transition visits to school. Our middle daughter at the end of last year started school and was very impressed that her key teacher Pooja attended also. I found this to be over and above. Pooja did state that she could pass on our daughters learning's and interests to her new school teacher and wanting to ensure that our child was supported to start their new school.
The off site visits for the children are one that our family look forward to, the more the better. I have noticed that since Mel has been manager there has been more. Mel appreciates and fully supports children experiencing new learning's and is active in ensuring this occurs. Our family has had the privilege of our first daughter having Mel as her key teacher, Mel always puts the children first, is child focused and experienced as an early childhood teacher. I would recommend the centre to anyone who would explore this as option for their child.

The Burridge whanau
Broadway

Thank you to you all for welcoming us in and supporting my children. I always felt they were in a safe and happy environment. We have felt very supported by the staff at RELC.

This is a quick note to say thanks for all the hard work the teaching team put in to taking care of our daughter. She has really come of age since she started at Active Explorers Hokitika. Myself and my wife have noticed a big change in her social skills and has developed a good rapport with the staff and other children. I would also like to thank the staff for being so understanding during my rehabilitation from my car accident. This included a visit to the hospital by the Centre manager and flexibility with hours for our daughter. I would recommend Active Explorers Hokitika to anyone interested in quality daycare with staff that are passionate about their job.

A huge thank you to you all for the fabulous fun education and care you have provided for all 4 of our cherubs. They have all loved their time at Active Explorers.

I like to think of Active Explorers as our second home. Being with them for almost three years, we have gained a sense of belonging and connection with all staff and can tell our children's learning is valued. I often think 'would Memphis-Rose know what she does now, if she were at home with me all these years?'. I am not qualified to teach her, I don't have all the resources to develop her Te Reo language and preparation for school, so for me this has been a big investment that I will never regret! The centre make such an effect to incorporate all family and cultures into events, such as GUFF day, Matariki and other various occasions, that it is something to look forward to each year. I always feel up to date with what my children are learning with the regular stories that are published on Storypark and chitchats with the staff. I have referred various people to the centre as I am confident they will love it as much as me!

I really like how organic and outdoorsy your center is as Vic loves the fresh air and exploring outside. :)

Relationships with staff have been close, always friendly, helpful and kind. Alex loved his time here. All staff very professional and we will encourage our friends to come to this Centre.