Active Explorers
Our Active Explorers centres are a group of family-orientated, high quality vibrant and stimulating early childhood education facilities, where creative thinking is celebrated through enquiry – based learning.
Active Explorers, celebrating and growing enquiring minds.
Find a Centre
About Us
Active Explorers are inspirational places of learning for enquiring minds; where our highly-trained staff teach foundation skills so necessary for life's challenges.
Here the love of learning is genuinely lived out. The busy, vibrant hum that greets you when you enter a Active Explorers learning centre tells you you're in a place where children are engaged and absorbed and loving it.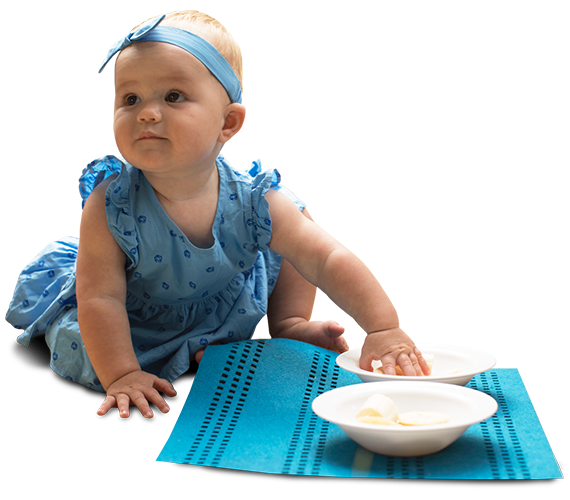 Testimonials
Today is a very sad day for us as its been 8 years since we've joined Paddingtons. We want to thank you all for the continuous support, love, caring and sharing you have provided for our family. You guys are a very special part of our lives in Hamilton and will you will remain in the children's hearts forever

Family of Aria, Milah and Cruz


We were very fortunate to be part of the Active Explorers family for four amazing years, from the time our daughter turned one until she moved on to start primary school. The Centre felt like the right place for us from the moment we first visited, and our first impressions proved to be correct. In our time with the Centre, Ella moved through all three of the classrooms and was fortunate to experience the teaching and care of many of the staff.  Without exception, her teachers were caring, dedicated, and innovative in the way they supported Ella's learning and development. The centre's approach to us as a family was inclusive and respectful and they worked to ensure that the relationship between the centre and our family was meaningful and supportive. Ella's development and learning extended seamlessly between the centre and home – her teachers became an extension of our family and their relationships with Ella vitally important to her development.  

I would have no hesitation at all in recommending the Centre to other families. Putting your child into the care of someone else can be a tough decision to make, but the experience is incredibly positive when your child is cared for by a team like this one. 

Our family has been a part of the Active Explorers whanau for the past 7 years now. Within this time two of our children have transitioned throughout their three age focused rooms are now at school. I currently have a two year old who still attends. Our whanau's journey has been one that the centre has individualised for each of our children's' needs and abilities. I always feel that our voices are heard and respected by the centre manager, Mel Hall. The centre always makes you feel welcome and the key teachers are always eager to tell you how your child's day has been, what they have been doing and how they support them in their interests. The genuine care and love the key teachers show my children is very important. Both my husband and I work fulltime and want our children to be receiving the best care possible. I feel that if there is a concern this is addressed immediately and in a professional manner. I understand that key teacher's move on from time to time which can be unsettling for my children however consultation with my husband and I always occurs prior to ensure that our children are supported. Our children have health plans that need to be monitored closely, I feel that the key teachers over the years have always kept focus on this and ensure all appropriate staff that needs to be aware are informed and are vigilant in updating the
plan and consulting with us. This is reassuring to us as parents as we have to trust this will occur, it is great to know that this does. As parents a healthy diet is important to us, the centre always provides nutritious meals throughout the day and we can relax with the comfort of knowing that our children are being nourished with the right fuel for their busy day. I was pleased that the centre is now taking an active role in attending transition visits to school. Our middle daughter at the end of last year started school and was very impressed that her key teacher Pooja attended also. I found this to be over and above. Pooja did state that she could pass on our daughters learning's and interests to her new school teacher and wanting to ensure that our child was supported to start their new school.
The off site visits for the children are one that our family look forward to, the more the better. I have noticed that since Mel has been manager there has been more. Mel appreciates and fully supports children experiencing new learning's and is active in ensuring this occurs. Our family has had the privilege of our first daughter having Mel as her key teacher, Mel always puts the children first, is child focused and experienced as an early childhood teacher. I would recommend the centre to anyone who would explore this as option for their child.

The Burridge whanau
Broadway

Thank you all so much for the wonderful care provided to Sebastian and Nathaniel.  When we found that we had to return to Wellington for a few months we had no idea how the boys (or us) would cope. I-kids on Cambridge was a godsend, and the boys didn't want to leave. We wish there was an i-kids in Rarotonga.

Please pass on our warmest regards to all the teachers and helpers there who are totally amazing with our kids. Their hard works are deeply appreciated.

Thanks, Rachel! You are an amazing person. We really miss you all!

Truly a humble thank you for opening your doors and welcoming me into your centre. I have loved learning alongside your teaching team, you are all so talented and have inspired me as a new teacher to be the best teacher as I can.

Our family would like to take this opportunity to thank you all for giving Jordan the very best in preschool education and care we could of only dreamed of. Your teaching, patience, warmth and guidance changed Jordan from shy, timid and quiet to outgoing and confident in her on abilities. If here school years are filled with skilled and warm teachers as yourself, we would be very lucky parents.

Our family had the pleasure of being part of the Rascals family for 8.5 years. As parents it was not easy for us leaving our children at a young age, but Rascals soon became an extension of our family. They made an effort to get to know routines, quirks, likes/dislikes, all those small things that can make all the difference in the day of a child   We can not thank the Rascals staff enough for nourishing each of our children's individuality and giving them a chance to learn and grow and become the wonderful little people they are today. We will always be grateful for the love, care and knowledge the wonderful teachers bestowed on our children. 

I am absolutely heartbroken to have to pull our daughter out of your centre - she has been very, very happy with Vanessa in the Infants Room and we have the greatest respect and affection for the whole team. I was pretty concerned about leaving my little girl in day-care at four months old but she has absolutely thrived. She is noticeably more social, settled and confident than other babies in our antenatal group which tells me I made the right choice.

The entire infants room team, and the wider staff, have been incredibly kind and patient. Vanessa and Lynney in particular seem to hold very genuine affection for our daughter and go to great lengths to ensure she is happy, secure and receiving appropriate developmental opportunities. Every morning our daughter shrieks with delight when she sees her teachers and we've never, ever had tears at drop-off time.

We've shared our daughter's Storypark content with our extended families - the grandparents in particular have appreciated seeing these lovely updates as both my parents and my husband's parents live out of town. Thank you for this.

I have been privileged to be part of the Active Explorers whanau now for about 14 months. Seth started his learning journey in Tpt where he quickly developed some special relationships with both his peers, families and teachers. His love of te reo maori has been fully supported and his ability to say his mihi and lead karakia has blown me away. Another big milestone was his recent transition through to koru lounge where this was done so respectfully. His teachers worked together to make this a positive experience for not only Seth but our family. The communication has been great and i enjoy the conversations between teachers. I am always informed about how he's doing and what he has done during the day and he will still venture back to visit which we think is pretty neat. Seth has grown so much in his time at Active Explorers and I know he will be well prepared for when goes to school with the support of the rising 5's. A big thankyou to all the team for taking such great care of our pepi and laying down the foundations for his learning journey.

My son (2 yrs) is the youngest of 3 boys and up until he started Active Explorers Hokitika he had minimal interactions with children his age. I've watched him in the nursery and I am amazed how he has learned to mingle and play with other children. It is very exciting seeing all the new skills he is learning.

My son absolutely loves Active Explorers Hokitika. He has recently changed from 2 days per week to fulltime in the space of a month and the staff have made the transition so smooth for him and I.

I drop my son of at preschool in the morning and I know that he is well cared for. My son is always so happy when I pick him up and the connections he has made with his teachers is so heart warming to see. As a parent I have always struggled with the idea of preschool but the staff are great and made it so easy.

Thank you so much!