Active Explorers
Our Active Explorers centres are a group of family-orientated, high quality vibrant and stimulating early childhood education facilities, where creative thinking is celebrated through enquiry – based learning.
Active Explorers, celebrating and growing enquiring minds.
Find a Centre
About Us
Active Explorers are inspirational places of learning for enquiring minds; where our highly-trained staff teach foundation skills so necessary for life's challenges.
Here the love of learning is genuinely lived out. The busy, vibrant hum that greets you when you enter a Active Explorers learning centre tells you you're in a place where children are engaged and absorbed and loving it.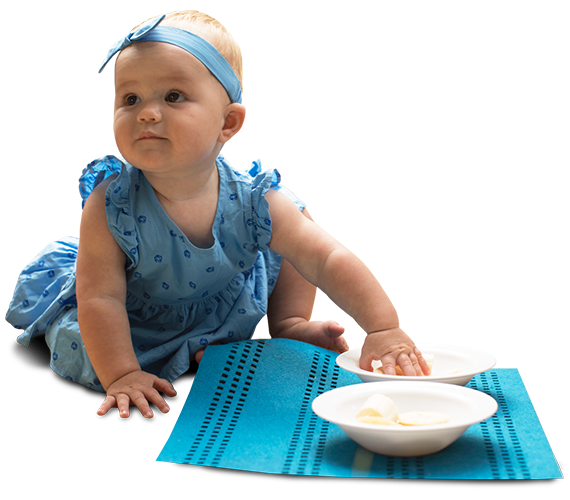 Testimonials
My Daughter absolutely loved her time at Active Explorers Cambridge Terrace. The team in the toddlers room all genuinely cared so much for her and formed a true bond with her. The teachers go out of their way to show support to all the children and their families to ensure the kids get the best experience! I would take my daughter back to Active Explorers in a heartbeat!

Cindy, Jo and the whole team are absolutely amazing. There dedication and learning environment they provide for our children is truly a credit to them all. They have a creative hands on teaching approach with the children. The Rising 5 programme has been very beneficial for Alec when started school in August allowing him to be willing, Able and ready for school. Story Park is a great tool to communicate the day to day activities our children get up to which we as parents miss while working, you still feel connected and you haven't missed out on a big achievement or milestone they could of reached. The relationship between the children and teachers still to this day amaze me especially since my two boys have been there from 10mnths onwards and are now 5yrs & 3yrs old. The respect and that really caring connection they have is reassuring for a parent. You know you have made the right choice in childcare when your children don't want to come home cause they are having too much fun with there friends and teachers lol.

My son (2 yrs) is the youngest of 3 boys and up until he started Active Explorers Hokitika he had minimal interactions with children his age. I've watched him in the nursery and I am amazed how he has learned to mingle and play with other children. It is very exciting seeing all the new skills he is learning.

My son absolutely loves Active Explorers Hokitika. He has recently changed from 2 days per week to fulltime in the space of a month and the staff have made the transition so smooth for him and I.

I drop my son of at preschool in the morning and I know that he is well cared for. My son is always so happy when I pick him up and the connections he has made with his teachers is so heart warming to see. As a parent I have always struggled with the idea of preschool but the staff are great and made it so easy.

Thank you so much!

I really like how organic and outdoorsy your center is as Vic loves the fresh air and exploring outside. :)

As a preschool teacher myself, finding somewhere that met my high expectations was a huge task.  But from my first visit to Active Explorers, the caring professional staff, the warm welcome and the genuine interest in my family won me over. My children have settled quickly and I have seen them thrive and grow in this rich environment. #happychildrenhappymummy

Thank you Active Explorers.

Our boys have been at Clever Kids since it first opened. Since then we have had one of them head off to school. We were really impressed with their 4 1/2 year old programme, including the lunch box group to teach them how to ration out and open their own lunch. The staff are really lovely and genuinely care about the kids and teaching them skills and topics that relate to their age. I would really recommend this day care.

Our little girl has loved going to this centre since being 4 months old, it has made her very confident with every task that she tries and I believe this is due to the fabulous staff.

The staff are very caring and make it very easy to leave her each morning, knowing she will be well looked after.

Active Explorers Leeston is wonderful and I highly recommend.

Thanks to all the great staff.

Samantha Hardy
Active Explorers Leeston

Cooper was only 6-months old when he started at Active Explorers and to say we were anxious is an understatement!

Initially we had planned to meet with a second local day-care centre however after having met with the team at Greta Point, spending time down there on a couple of occasions, and reading over the latest ERO report we felt really comfortable that it was a great fit - primarily for our boy but also for us as a family.

I loved the idea of the initial 'settling teacher' and Cooper has built a really strong bond with her as she has continued on with him over the past 7-months and they are always both so pleased to see each other. The staff listened carefully when I went through the numerous comforting techniques Cooper had become accustomed to and they never once laughed or joked about them (although looking back they were quite specific as I'm certain they have had before with parent's precious firstborns).

Not once has Cooper been unhappy to be left in the morning and I often arrive to collect him and he's sitting having a lovely cuddle with one of the wonderful team. He even leans with outstretched arms towards them most mornings when he's dropped off for the day!

I have no concerns at all about Coopers wellbeing during the day and my initial anxiety and guilt are completely gone as I know 100% that he is happy and entertained, and surrounded by people who genuinely care about him.

Hannah Batchelor and Cooper


It is with great sadness and anxiety that we wish to confirm the last day of the children. Thank you for your support love and friendship over the last 3 years. We have come to see you as family, minding our little ones and sharing stories. The care and nurturing you have all provided has ensured that both children felt safe and happy to be with you during our absences. We will miss our daily chats and guidance as much as the children will miss you all. Thank you from the bottom of our hearts, we will always have wonderful memories of Paddingtons and the amazing teachers.                

Thank you for having the ability to be able to break into and understand this little man of ours, as it never happened in 2 other places. He went from crying and screaming fits, to wanting to go. Thanks again