Active Explorers
Our Active Explorers centres are a group of family-orientated, high quality vibrant and stimulating early childhood education facilities, where creative thinking is celebrated through enquiry – based learning.
Active Explorers, celebrating and growing enquiring minds.
Find a Centre
About Us
Active Explorers are inspirational places of learning for enquiring minds; where our highly-trained staff teach foundation skills so necessary for life's challenges.
Here the love of learning is genuinely lived out. The busy, vibrant hum that greets you when you enter a Active Explorers learning centre tells you you're in a place where children are engaged and absorbed and loving it.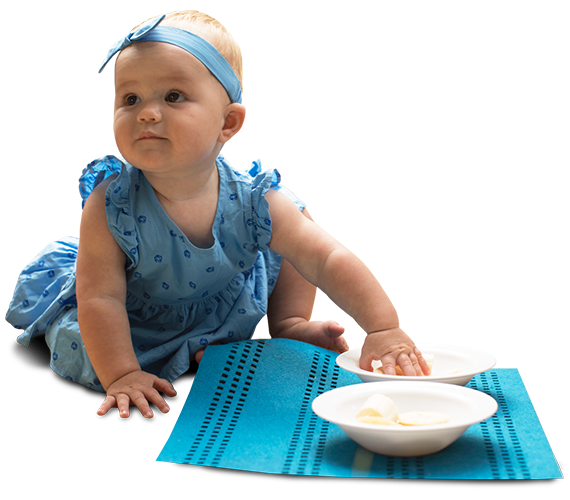 Testimonials
A huge thank you for your love and care of Rikki over the last 5 years. You are a big part of who she is and played a major role in her confidence and education.

I love the organised yet loving feel of Childs Play as soon as I entered the preschool, the children are loved as the as the individuals they are. I love the big outdoor areas, catering to different personalities with big sandpits, bars, slides etc and having the quiet and reading areas too. I am very happy with Childs Play and the programme they offer.

Our family has been a part of the Active Explorers whanau for the past 7 years now. Within this time two of our children have transitioned throughout their three age focused rooms are now at school. I currently have a two year old who still attends. Our whanau's journey has been one that the centre has individualised for each of our children's' needs and abilities. I always feel that our voices are heard and respected by the centre manager, Mel Hall. The centre always makes you feel welcome and the key teachers are always eager to tell you how your child's day has been, what they have been doing and how they support them in their interests. The genuine care and love the key teachers show my children is very important. Both my husband and I work fulltime and want our children to be receiving the best care possible. I feel that if there is a concern this is addressed immediately and in a professional manner. I understand that key teacher's move on from time to time which can be unsettling for my children however consultation with my husband and I always occurs prior to ensure that our children are supported. Our children have health plans that need to be monitored closely, I feel that the key teachers over the years have always kept focus on this and ensure all appropriate staff that needs to be aware are informed and are vigilant in updating the
plan and consulting with us. This is reassuring to us as parents as we have to trust this will occur, it is great to know that this does. As parents a healthy diet is important to us, the centre always provides nutritious meals throughout the day and we can relax with the comfort of knowing that our children are being nourished with the right fuel for their busy day. I was pleased that the centre is now taking an active role in attending transition visits to school. Our middle daughter at the end of last year started school and was very impressed that her key teacher Pooja attended also. I found this to be over and above. Pooja did state that she could pass on our daughters learning's and interests to her new school teacher and wanting to ensure that our child was supported to start their new school.
The off site visits for the children are one that our family look forward to, the more the better. I have noticed that since Mel has been manager there has been more. Mel appreciates and fully supports children experiencing new learning's and is active in ensuring this occurs. Our family has had the privilege of our first daughter having Mel as her key teacher, Mel always puts the children first, is child focused and experienced as an early childhood teacher. I would recommend the centre to anyone who would explore this as option for their child.

The Burridge whanau
Broadway

The teachers at RELC have been outstanding! They are extremely caring, warm, friendly and supportive of each child's individual needs. They are very competent at their job and we will miss them very much.

I stumbled across Childs Play 2 years ago when we were new to town. From the moment I walked in the doors with my 2 young kids we have been made to feel nothing but welcome, and part of a big extended family.

I find Childs Play fantastic for my girls, as there always seems to be something new and exciting for them to do and explore, but for me as a parent the thing that makes Childs play so great is the team that works there. They are a team passionate about fuelling young minds, and do a wonderful job incoaching and nurturing the children that are there with them. They show love and respect to all families, and I now consider them all a part of my family.

For me as a parent leaving my kids with anybody is a big struggle. The team at childs play take away the stress and mummy guilt, as I know my girls are as happy and as loved as they would be at home. Just knowing this makes everything that much easier.

The progress my children have made while at Childs Play is incredible. The Social interactions, structure and stimulation my children have received is invaluable and to a child trying to find their place in the world there is nothing better than that friendly face or guiding hand helping you along the way.

From the Nursery right thru to the extension room, the kids are loved and guided each day. Seeing my girl light up when she sees her favourite teacher (for that day) or her wanting to take something in to show, the stories and the cuddles she gives – shows how much this team at childs play means to her and how comfortable and happy she is to have them in her life. The team at Childs play love the kids as if they are their own and I personally love them for it – I wouldnt leave my kids with anybody else.

Thank you to you all for welcoming us in and supporting my children. I always felt they were in a safe and happy environment. We have felt very supported by the staff at RELC.

Our daughter started with Active Explorers Grey St at a wee age of six months old. As first time parents, returning to the workforce and leaving our baby with anyone was a challenge. The team at Lollipops Grey Street have been amazing throughout this initial transition, and the second transition of our wee girl moving to the over 2's. She has developed so much since commencing care with Active Explorers. From her language development, understanding of numbers, colours, shapes and other concepts, to general confidence and day to day behaviours, we are amazed everyday at everything she explores and learns throughout the day. The team have been incredibly supportive throughout her other phases such as toileting, leaving behind the bottle, and shortly the dummy. As a mum, the idea of leaving her with others during the day was filled with a lot of anxiety, but she loves going to daycare, and misses her friends and teaches when we have holiday breaks. We honestly cannot speak more highly of the center and know that she will continue to grow and develop there. 

I cannot express how happy I am that my children have spent the last two years at Clever Kids Early Learning Centre. I believe this day care has a well balanced structure. During the day the kids have the opportunity to learn different things with the guidance of their fantastic teachers and on their own. Learning about different topics, various activities, outdoor/messy play, mat times and music times create a positive and fun learning environment for the kids. I can't thank the teachers enough for always providing their ongoing love, care and full support. Thank you for making a difference.

Thanks so much for all the love, kindness and support you have shown our family especially in the past year. Thanks for teaching our babies and going the extra mile to help. We will miss all your smiling faces.

thank you all for how you guys have cared for the boys, it's been a privilege!