Active Explorers
Our Active Explorers centres are a group of family-orientated, high quality vibrant and stimulating early childhood education facilities, where creative thinking is celebrated through enquiry – based learning.
Active Explorers, celebrating and growing enquiring minds.
Find a Centre
About Us
Active Explorers are inspirational places of learning for enquiring minds; where our highly-trained staff teach foundation skills so necessary for life's challenges.
Here the love of learning is genuinely lived out. The busy, vibrant hum that greets you when you enter a Active Explorers learning centre tells you you're in a place where children are engaged and absorbed and loving it.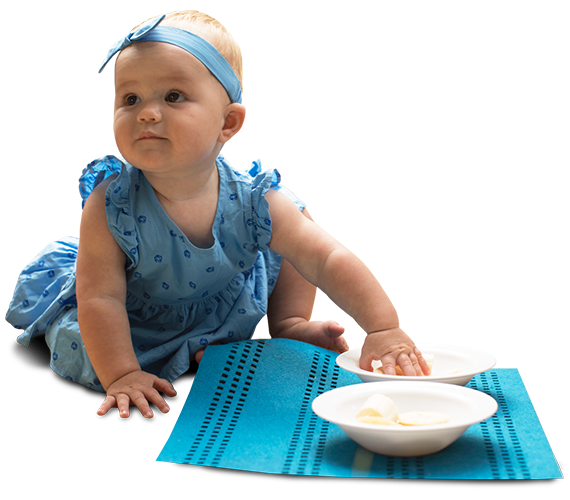 Testimonials
Thank you all so much for taking care of our 2 boys over the last few years. They both loved their time with you all and we are all going to miss the wonderful environment you all provide.

My 3 year old really enjoys coming into the centre every day and often asks if he is going today. He talks about the teachers that work there and has developed some lovely relationships with them. The Kiwi room is also welcoming to us when we walk in and attractive to the children, he is always wanting to show me something or one of his friends that he has made.

I enjoy the educational aspect and he often come home telling about this day and what happened. The teachers make a real effort with special events like the recent ANZAC focus, making it visible around the centre and he still talks about the events that they did around the event. They also provide trips out in the community that often link with their learning.

I enjoy that he has the chance to learn about all the different cultures at the centre through activities, songs and even food.

The use of Storypark is fantastic as it gives the opportunity for his grandparents to be able to see his learning when they don't always see him. The stories are always great to read and a great form of communication when he is at the centre.

A huge thank you to you and all your staff for the exceptional care H received during his 3 years at Active Explorers. It has always been clear to me that your staff are truly dedicated to providing a nurturing environment and quality learning opportunities.

As a busy working mum, I needed somewhere I could 100% rely on to look after my daughter just as I would at home. I am so happy with my decision of choosing Lollipops Broadway, the teachers have gone above and beyond caring for my daughter who suffers from eczema, and for food and nappies to be supplied, makes my life A LOT easier! What she has learnt at daycare astounds me, she is always coming home excited with what she has learnt that day, the education programme rocks! Thanks Active Explorers Broadway Palmerston North for making my life so much easier, you guys are awesome! 

Kylie O'Loughlin
Broadway

A huge massive thank you so much for the last four and half years. It has been an amazing journey with you and I appreciate every single one of you that Harry and myself have meet along the way.

Words cannot express the thanks that my family has for each and every staff member at First Learners. When looking for childcare we had very high standards of what we were looking for, in particular how caring and approachable the staff were. As soon as we walked into First Learners I was instantly made to feel welcome and so were my children. We were (and always are) greeted by a friendly face and treated with respect and kindness. Staff are promptly available to answer any questions or concerns we may have and their open door policy is reassuring to us. Each staff member looks at the children as individuals with their own strengths and needs and cater for these exceptionally. The staff at First Learners are absolutely amazing and you can tell they truly care about the children and will go above and beyond what is expected.

As a family, we feel very fortunate to have found such a great place to send our children. The staff deserves well earned compliments for attending to our most precious investment during the day…our children.

I cannot express how happy I am that my children have spent the last two years at Clever Kids Early Learning Centre. I believe this day care has a well balanced structure. During the day the kids have the opportunity to learn different things with the guidance of their fantastic teachers and on their own. Learning about different topics, various activities, outdoor/messy play, mat times and music times create a positive and fun learning environment for the kids. I can't thank the teachers enough for always providing their ongoing love, care and full support. Thank you for making a difference.

Our boys have been at Clever Kids since it first opened. Since then we have had one of them head off to school. We were really impressed with their 4 1/2 year old programme, including the lunch box group to teach them how to ration out and open their own lunch. The staff are really lovely and genuinely care about the kids and teaching them skills and topics that relate to their age. I would really recommend this day care.

I stumbled across Childs Play 2 years ago when we were new to town. From the moment I walked in the doors with my 2 young kids we have been made to feel nothing but welcome, and part of a big extended family.

I find Childs Play fantastic for my girls, as there always seems to be something new and exciting for them to do and explore, but for me as a parent the thing that makes Childs play so great is the team that works there. They are a team passionate about fuelling young minds, and do a wonderful job incoaching and nurturing the children that are there with them. They show love and respect to all families, and I now consider them all a part of my family.

For me as a parent leaving my kids with anybody is a big struggle. The team at childs play take away the stress and mummy guilt, as I know my girls are as happy and as loved as they would be at home. Just knowing this makes everything that much easier.

The progress my children have made while at Childs Play is incredible. The Social interactions, structure and stimulation my children have received is invaluable and to a child trying to find their place in the world there is nothing better than that friendly face or guiding hand helping you along the way.

From the Nursery right thru to the extension room, the kids are loved and guided each day. Seeing my girl light up when she sees her favourite teacher (for that day) or her wanting to take something in to show, the stories and the cuddles she gives – shows how much this team at childs play means to her and how comfortable and happy she is to have them in her life. The team at Childs play love the kids as if they are their own and I personally love them for it – I wouldnt leave my kids with anybody else.

Charlie was 8 months old when he started creche. The staff were very sympathetic to my separation concerns and arranged a long settling-in period, so Charlie had two weeks of short visits before starting full-time. We had in-depth discussions about his routine, diet and how he likes to be comforted.

Charlie loves going to Active Explorers and has now formed close bonds with several of his teachers. The staff are brilliant and take a real interest in him and his likes and dislikes. The slide and sandpit are a hit, as are the balls, balloons, instruments, animal toys, puppets, boxes and plethora of other fascinating things to explore and play with.

I am so grateful to the wonderful staff for their support, kindness and patience. They helped make the transition smooth, and have continued to be fantastic in every way.

I couldn't think of a better place for Charlie to be than at Active Explorers while we're at work. He is safe and loved with a fantastic group of teachers, lovely little friends to play with and a constantly changing selection of experiences, toys and books to explore.

Thanks for being brilliant!