Active Explorers
Our Active Explorers centres are a group of family-orientated, high quality vibrant and stimulating early childhood education facilities, where creative thinking is celebrated through enquiry – based learning.
Active Explorers, celebrating and growing enquiring minds.
Find a Centre
About Us
Active Explorers are inspirational places of learning for enquiring minds; where our highly-trained staff teach foundation skills so necessary for life's challenges.
Here the love of learning is genuinely lived out. The busy, vibrant hum that greets you when you enter a Active Explorers learning centre tells you you're in a place where children are engaged and absorbed and loving it.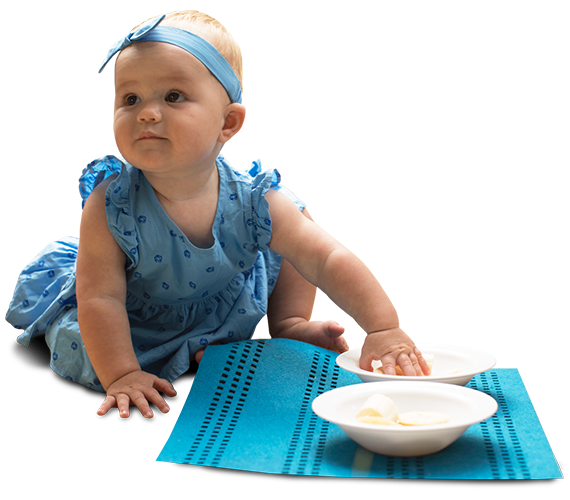 Testimonials
I stumbled across Childs Play 2 years ago when we were new to town. From the moment I walked in the doors with my 2 young kids we have been made to feel nothing but welcome, and part of a big extended family.

I find Childs Play fantastic for my girls, as there always seems to be something new and exciting for them to do and explore, but for me as a parent the thing that makes Childs play so great is the team that works there. They are a team passionate about fuelling young minds, and do a wonderful job incoaching and nurturing the children that are there with them. They show love and respect to all families, and I now consider them all a part of my family.

For me as a parent leaving my kids with anybody is a big struggle. The team at childs play take away the stress and mummy guilt, as I know my girls are as happy and as loved as they would be at home. Just knowing this makes everything that much easier.

The progress my children have made while at Childs Play is incredible. The Social interactions, structure and stimulation my children have received is invaluable and to a child trying to find their place in the world there is nothing better than that friendly face or guiding hand helping you along the way.

From the Nursery right thru to the extension room, the kids are loved and guided each day. Seeing my girl light up when she sees her favourite teacher (for that day) or her wanting to take something in to show, the stories and the cuddles she gives – shows how much this team at childs play means to her and how comfortable and happy she is to have them in her life. The team at Childs play love the kids as if they are their own and I personally love them for it – I wouldnt leave my kids with anybody else.

I currently have two children attending Active Explorers Central City. The staff have always been so welcoming, accommodating and thoroughly professional. We have really appreciated how the teachers tell us about our child's day and keep us up to date with their playing, learning and any funny moments that have happened. My children come home talking about their teachers and their friends at pre-school, singing songs they have learnt and in our case, lots of art work! That is the biggest recommendation - that our children love it there!

I just want to let you know I have been so impressed with all the teachers over the last few weeks. Starting Isla in day care has been a challenging time for me as it always is with a change. The room one staff have been so fantastic in easing my anxieties and helping Isla settle in. I have been so impressed by how they keep in touch during the day if needed and all the feedback I have got.


Isla has settled so easily I think and that is because of the amazing nuturing environment and caring staff. Finlay also is doing so well and so happy in room 4. I again have been very impressed by the teachers.

I haven't given much feedback but since we have been in Active Explorers Mana it has been such a great center to have our children in and nice to know they are safe and happy while we can't be with them. You are all so great at your job 

We were very fortunate to be part of the Active Explorers family for four amazing years, from the time our daughter turned one until she moved on to start primary school. The Centre felt like the right place for us from the moment we first visited, and our first impressions proved to be correct. In our time with the Centre, Ella moved through all three of the classrooms and was fortunate to experience the teaching and care of many of the staff.  Without exception, her teachers were caring, dedicated, and innovative in the way they supported Ella's learning and development. The centre's approach to us as a family was inclusive and respectful and they worked to ensure that the relationship between the centre and our family was meaningful and supportive. Ella's development and learning extended seamlessly between the centre and home – her teachers became an extension of our family and their relationships with Ella vitally important to her development.  

I would have no hesitation at all in recommending the Centre to other families. Putting your child into the care of someone else can be a tough decision to make, but the experience is incredibly positive when your child is cared for by a team like this one. 

I have been privileged to be part of the Active Explorers whanau now for about 14 months. Seth started his learning journey in Tpt where he quickly developed some special relationships with both his peers, families and teachers. His love of te reo maori has been fully supported and his ability to say his mihi and lead karakia has blown me away. Another big milestone was his recent transition through to koru lounge where this was done so respectfully. His teachers worked together to make this a positive experience for not only Seth but our family. The communication has been great and i enjoy the conversations between teachers. I am always informed about how he's doing and what he has done during the day and he will still venture back to visit which we think is pretty neat. Seth has grown so much in his time at Active Explorers and I know he will be well prepared for when goes to school with the support of the rising 5's. A big thankyou to all the team for taking such great care of our pepi and laying down the foundations for his learning journey.

Cooper was only 6-months old when he started at Active Explorers and to say we were anxious is an understatement!

Initially we had planned to meet with a second local day-care centre however after having met with the team at Greta Point, spending time down there on a couple of occasions, and reading over the latest ERO report we felt really comfortable that it was a great fit - primarily for our boy but also for us as a family.

I loved the idea of the initial 'settling teacher' and Cooper has built a really strong bond with her as she has continued on with him over the past 7-months and they are always both so pleased to see each other. The staff listened carefully when I went through the numerous comforting techniques Cooper had become accustomed to and they never once laughed or joked about them (although looking back they were quite specific as I'm certain they have had before with parent's precious firstborns).

Not once has Cooper been unhappy to be left in the morning and I often arrive to collect him and he's sitting having a lovely cuddle with one of the wonderful team. He even leans with outstretched arms towards them most mornings when he's dropped off for the day!

I have no concerns at all about Coopers wellbeing during the day and my initial anxiety and guilt are completely gone as I know 100% that he is happy and entertained, and surrounded by people who genuinely care about him.

Hannah Batchelor and Cooper


A huge thank you to you and all your staff for the exceptional care H received during his 3 years at Active Explorers. It has always been clear to me that your staff are truly dedicated to providing a nurturing environment and quality learning opportunities.

My 3 year old really enjoys coming into the centre every day and often asks if he is going today. He talks about the teachers that work there and has developed some lovely relationships with them. The Kiwi room is also welcoming to us when we walk in and attractive to the children, he is always wanting to show me something or one of his friends that he has made.

I enjoy the educational aspect and he often come home telling about this day and what happened. The teachers make a real effort with special events like the recent ANZAC focus, making it visible around the centre and he still talks about the events that they did around the event. They also provide trips out in the community that often link with their learning.

I enjoy that he has the chance to learn about all the different cultures at the centre through activities, songs and even food.

The use of Storypark is fantastic as it gives the opportunity for his grandparents to be able to see his learning when they don't always see him. The stories are always great to read and a great form of communication when he is at the centre.

Our family would like to take this opportunity to thank you all for giving Jordan the very best in preschool education and care we could of only dreamed of. Your teaching, patience, warmth and guidance changed Jordan from shy, timid and quiet to outgoing and confident in her on abilities. If here school years are filled with skilled and warm teachers as yourself, we would be very lucky parents.

Words cannot express the appreciation and gratitude we have for the Clever Kids team, leaving our 2 boys every morning was like leaving them with family. From day 1 we felt so comfortable knowing our boys were well cared for and loved. They have excelled so much and have learnt so many new things since being in Clever Kids care. We will miss the entire team at Clever Kid, and a massive THANK YOU to all the lovely educators who had both Brooklin and Braxton in their care. We hope to find a Centre like Clever Kids in Melbourne (fingers crossed)!!