Active Explorers
Our Active Explorers centres are a group of family-orientated, high quality vibrant and stimulating early childhood education facilities, where creative thinking is celebrated through enquiry – based learning.
Active Explorers, celebrating and growing enquiring minds.
Find a Centre
About Us
Active Explorers are inspirational places of learning for enquiring minds; where our highly-trained staff teach foundation skills so necessary for life's challenges.
Here the love of learning is genuinely lived out. The busy, vibrant hum that greets you when you enter a Active Explorers learning centre tells you you're in a place where children are engaged and absorbed and loving it.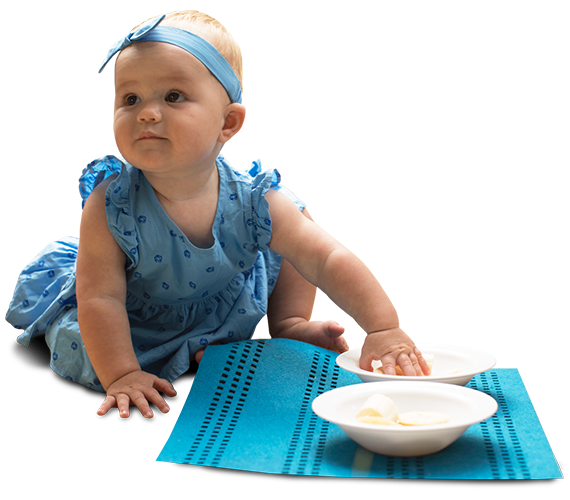 Whats New
More articles coming soon.
Please check back later.
Testimonials
I love the organised yet loving feel of Childs Play as soon as I entered the preschool, the children are loved as the as the individuals they are. I love the big outdoor areas, catering to different personalities with big sandpits, bars, slides etc and having the quiet and reading areas too. I am very happy with Childs Play and the programme they offer.

We believe teachers and staff are not praised as often as they should be because you are what help mould our future generations. Thank you for being a part of our boys lives, helping to develop them, cuddle and encourage them.  Over the last three years you have all become a part of our family and you have all helped raise our boys to be confident and fun loving by nurturing their needs, wants and desires.  It's sad to say goodbye as they move onto another chapter in their lives.  But this is not goodbye it's a see you later.

Charlie was 8 months old when he started creche. The staff were very sympathetic to my separation concerns and arranged a long settling-in period, so Charlie had two weeks of short visits before starting full-time. We had in-depth discussions about his routine, diet and how he likes to be comforted.

Charlie loves going to Active Explorers and has now formed close bonds with several of his teachers. The staff are brilliant and take a real interest in him and his likes and dislikes. The slide and sandpit are a hit, as are the balls, balloons, instruments, animal toys, puppets, boxes and plethora of other fascinating things to explore and play with.

I am so grateful to the wonderful staff for their support, kindness and patience. They helped make the transition smooth, and have continued to be fantastic in every way.

I couldn't think of a better place for Charlie to be than at Active Explorers while we're at work. He is safe and loved with a fantastic group of teachers, lovely little friends to play with and a constantly changing selection of experiences, toys and books to explore.

Thanks for being brilliant!

When I think of Active Explorers Leeston...

It's Fabulous, and I really mean that! What brilliant teachers.  They are so warm natured and very kind to all the children.  My son Gus goes here and he absolutely loves each day... they let the children do what they love the most. I think you are an awesome team and I couldn't be happier that Gus goes to such a caring Preschool. WELL DONE TO YOU ALL YOUR A FABULOUS TEAM.

I-kids Kaiwharawhara are fantastic-the teaching staff provide a caring and supportive environment. They encourage independent play and thinking and are flexible in catering for our daughters ever changing interests.

Thank you so much for looking after Matt, for inspiring and supporting him and our family. This is really the end of an era for our family as we have attended MELC since opening day.  What fantastic staff you have, always coming up with genius ideas and having extraordinary patience, encouraging kids to cooperate, make friends, pursue many many interests explore and develop coordination and so much more.  We have always appreciated the feedback on our kids and helpful advice and encouragement.  We will really miss the staff our friends at the centre, a massive thank you to you all.

This is a quick note to say thanks for all the hard work the teaching team put in to taking care of our daughter. She has really come of age since she started at Active Explorers Hokitika. Myself and my wife have noticed a big change in her social skills and has developed a good rapport with the staff and other children. I would also like to thank the staff for being so understanding during my rehabilitation from my car accident. This included a visit to the hospital by the Centre manager and flexibility with hours for our daughter. I would recommend Active Explorers Hokitika to anyone interested in quality daycare with staff that are passionate about their job.

Both my children have attended Leaps & Bounds Henderson. We have enjoyed every day of it. The teachers are excellent! Giving us feedback on the children on a regular basis. They prepare the children for school to a very high standard, with school visits and routines to learn what school will be like. I would highly recommend Leaps and Bounds Henderson to anyone wanting a top class early child care centre.

Thanks for everything you have done for us all over the last 5 years. We really appreciate the care and quality education you have provided for our children.

Staff are always keen to listen and help with any challenges or changes that may arise. Always on-hand at drop off to assist in settling into the day. The Manager has been an angel – always willing and able to help me, adding or changing hours at late notice, sorting leave and statements.