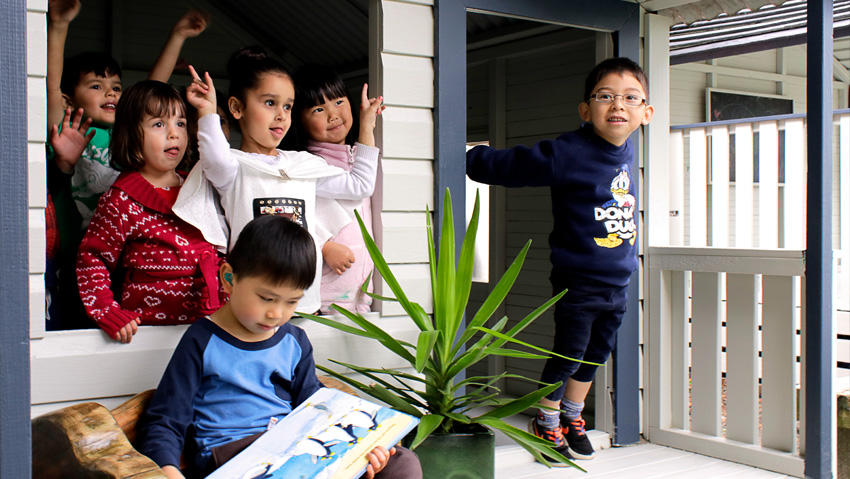 Active Explorers centres are places where the love of learning is genuinely lived out. The busy, vibrant hum that greets you when you enter a Active Explorers learning centre tells you you're in a place where children are engaged and absorbed and loving it.
Here, we nurture and celebrate enquiring minds; if you're thinking outside the box, you're in the zone. Active Explorers children are inquisitive explorers, enabled by passionate professionals, who champion creative thinking. This is where great ideas live.
Active Explorers is the ideal start for the innovators and entrepreneurs of tomorrow.  These are confident children, learning to challenge, not just accept, and they are fully supported by their teachers for doing so.
Take a look at the array of projects pinned to the wall; discoveries and interpretations gleaned from field trips to local museums and conservation centres. Or the displays constructed from the latest nature walk. These colourful and informed projects are borne of inspired thinking by children mastering the foundation and inquisitorial skills that they will draw on for a lifetime.
Active Explorers centres offer a holistic learning experience.  We embrace technology as a learning tool and use it to help our children interpret the world around them. iPads and insects; a fusion of nature and technology, expanding young minds.
Our parents and whanau get this, and their support is unconditional. We love those 'hey Dad, did you know?' moments as a child shares that day's discovery. Here, whanau and Active Explorers support children together, broadening their perspective of a world we're all helping to prepare them for. 
Active Explorers offers a great start; we're loving learning, loving life.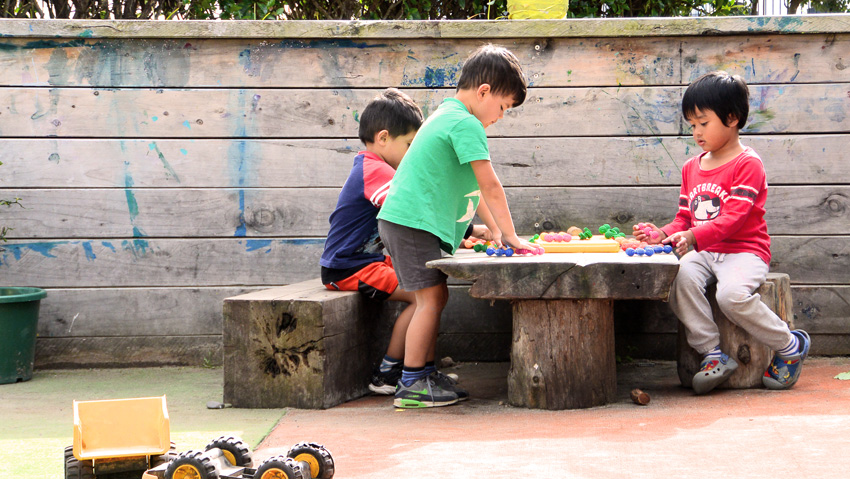 Active Explorers nurtures great people to be their best. We inspire a lifelong love of learning and help enquiring minds reach their greatest potential through the provision of loving care and high quality learning. Through Active Explorers, children are voraciously enquiring, creative thinkers; these are our innovators and entrepreneurs of tomorrow.
The learning journey our children take is everything to us. We respect their abilities, their worth as human beings, and we recognise their individuality. Respect for each other and our environment underpins everything we do at Active Explorers.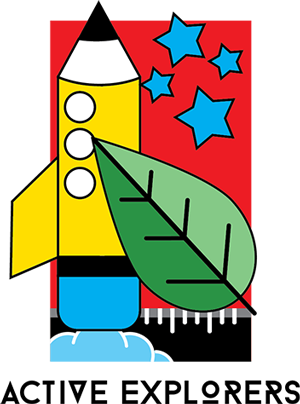 "These are our innovators and entrepreneurs of tomorrow."
This statement about 'Active Explorers' children, offered by one of the teachers during our brand workshops, opened up a promising avenue in design exploration.
Using technology as a learning tool, bringing insects and ipads together to nurture a spirit of investigation, going on nature walks and visiting museums; all of these activities provided the visual keynotes to celebrate enquiring striving minds, for whom the stars really are the limit.
The rocket provides a powerful stimulus. It's a recognisable demonstration of technological achievement that encourages a child to begin the journey that could also lead to new ideas for a sustainable society.
The ruler motif along the base symbolises the measurement and analysis that are integral to meaningful project building.
The large green leaf reminds us that every endeavour is intrinsically linked to our place in the natural world.
Combine these elements with a clear and vibrant execution and we have a design that proudly says, 'Active Explorers children are going places.'