You are invited to a hey dee ho music session!
We are proud to bring the internationally acclaimed, "hey dee ho" Music Program to NZ.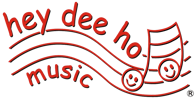 Children learn the concepts of beat, rhythm, tempo, pitch and dynamics in a play based environment. We keep things fresh and fun by using a wonderful array of props,  puppets, costumes and percussion instruments to deliver a multi-sensory experience that sees your child engaged and entertained for the whole session.
Music improves fine and gross motor skills, visual and auditory  processing, and cognitive learning. Children can also benefit in  the following areas:
Memory and language

Imagination and role play experiences

Improved social skills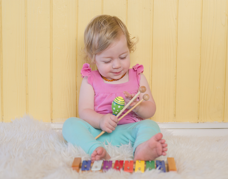 Request Your Complimentary Session Now:
This highly respected program is primarily for children enrolled at Active Explorers – but we like to share the love and invite children from our wider Christchurch community to come join in the fun. There are five spots per session reserved for special visitors – just like your child or grandchild.
Session days and time vary based on your child's age and session availability. Your request to visit for our hey dee ho session will be sent to the centre manager. You will receive a confirmation from the center manager once your request has been accepted.
Please note: As your child is not enrolled at our centre you will be responsible for them as their caregiver while at our service.