Active Explorers Victoria Ave
our story
In the 5 years we have been opened we have been acknowledge by families (past and present), professionals in the early childhood sector and members of the community for our respectful, reciprocal relationships we have among teachers, children, parents, whānau, hapū and iwi and how this contributes to a positive foundation for partnerships for learning. This was validated in our recent Education Review Office review with an outstanding report. We have a strong commitment to tikanga Māori and te reo Māori which is valued by our families who are from diverse backgrounds and cultures. Our location is highly valued by our families who work in the CBD, providing convenience and a sense of comfort that their children are nearby. We have a strong commitment to supporting families and building good relationships and the centre has a family orientated vibe to it. Our teaching team are qualified, experienced and diverse in skills and cultural backgrounds which contribute to the innovated, creative and fun-filled learning environment. Our building is purpose-built for learning in the early years and we pride ourselves in our well organised and presented facilities. Come and check us out!
ERO Report
The Education Review Office (ERO) is the New Zealand government department that evaluates and reports on the education and care of students in schools and early childhood services. ERO's reports are used by parents, teachers, early childhood education managers, school principals and trustees, and by government policy makers.
Early childhood services are reviewed on average once every three years. Reviews will be more frequent where the performance of a school or centre is poor and there are risks to the education and safety of the students, or less frequent where a school has a stable reporting history and demonstrates good self-review processes and use of its assessment information.
You can read our centre's ERO review here.
centre information
Centre Hours:
Monday to Friday: 7:30 am – 5:30 pm
Saturday, Sunday & Public Holiday: Closed
Ages Catered For:
0 – 5 Years
Centre Capacity (or specific rooms)
We have three rooms – Nga Kakano o Tane is our infant room, Te Puawai Tots is our toddler room and the Koru Lounge is our rising fives room.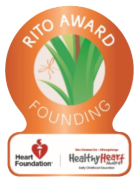 I like to think of Active Explorers as our second home. Being with them for almost three years, we have gained a sense of belonging and connection with all staff and can tell our children's learning is valued. I often think 'would Memphis-Rose know what she does now, if she were at home with me all these years?'. I am not qualified to teach her, I don't have all the resources to develop her Te Reo language and preparation for school, so for me this has been a big investment that I will never regret! The centre make such an effect to incorporate all family and cultures into events, such as GUFF day, Matariki and other various occasions, that it is something to look forward to each year. I always feel up to date with what my children are learning with the regular stories that are published on Storypark and chitchats with the staff. I have referred various people to the centre as I am confident they will love it as much as me!

Active Explorers Victoria Ave is not just a daycare centre, it is a family. It is reassuring to know that my toddler is surrounded by loving caring teachers and children who are so eager to help him learn and progress. All the teachers in the centre are aware of all kids in the centre even if they aren't in the same class, this just shows how caring they are! Seeing how proud his teachers are of him and how supportive they are makes the centre the best choice we could have made.

Morghann McGregor
Active Explorers Victoria Ave

I have been privileged to be part of the Active Explorers whanau now for about 14 months. Seth started his learning journey in Tpt where he quickly developed some special relationships with both his peers, families and teachers. His love of te reo maori has been fully supported and his ability to say his mihi and lead karakia has blown me away. Another big milestone was his recent transition through to koru lounge where this was done so respectfully. His teachers worked together to make this a positive experience for not only Seth but our family. The communication has been great and i enjoy the conversations between teachers. I am always informed about how he's doing and what he has done during the day and he will still venture back to visit which we think is pretty neat. Seth has grown so much in his time at Active Explorers and I know he will be well prepared for when goes to school with the support of the rising 5's. A big thankyou to all the team for taking such great care of our pepi and laying down the foundations for his learning journey.

Cindy, Jo and the whole team are absolutely amazing. There dedication and learning environment they provide for our children is truly a credit to them all. They have a creative hands on teaching approach with the children. The Rising 5 programme has been very beneficial for Alec when started school in August allowing him to be willing, Able and ready for school. Story Park is a great tool to communicate the day to day activities our children get up to which we as parents miss while working, you still feel connected and you haven't missed out on a big achievement or milestone they could of reached. The relationship between the children and teachers still to this day amaze me especially since my two boys have been there from 10mnths onwards and are now 5yrs & 3yrs old. The respect and that really caring connection they have is reassuring for a parent. You know you have made the right choice in childcare when your children don't want to come home cause they are having too much fun with there friends and teachers lol.

We were very fortunate to be part of the Active Explorers family for four amazing years, from the time our daughter turned one until she moved on to start primary school. The Centre felt like the right place for us from the moment we first visited, and our first impressions proved to be correct. In our time with the Centre, Ella moved through all three of the classrooms and was fortunate to experience the teaching and care of many of the staff.  Without exception, her teachers were caring, dedicated, and innovative in the way they supported Ella's learning and development. The centre's approach to us as a family was inclusive and respectful and they worked to ensure that the relationship between the centre and our family was meaningful and supportive. Ella's development and learning extended seamlessly between the centre and home – her teachers became an extension of our family and their relationships with Ella vitally important to her development.  

I would have no hesitation at all in recommending the Centre to other families. Putting your child into the care of someone else can be a tough decision to make, but the experience is incredibly positive when your child is cared for by a team like this one. 

In July 2016 Aurora and Hendrix come into our full time care. At the time a lot needed to be done to put things in place for these two children. Working full time meant needing to find a daycare and that's where Active Explorers Victoria Ave come into play. They quickly accepted our two wee ones into their care and we have never looked backed. In two short years we have seen both Aurora and Hendrix blossom into amazing confident youngsters and we are grateful that this centre has helped to shape them. The amazing teachers and wonderful activities that our children partake in everyday has helped us to build a healthy future for them both. If anyone ever asks me where they go I am very quick to tell them Active Explorers on Victoria Ave, best teachers, best facilities and best activities. Thank you for helping us support Aurora and Hendrix.

Wendy Anderson & Mona TuFuga
Active Explorers Victoria Ave