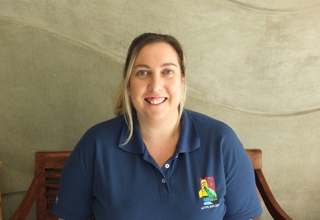 Jo Haye, Centre Manager
What inspired you to become and early childhood teacher?
Growing up I've always loved and nurtured children and would always be looking after the younger children at barbecues. Once I was old enough to babysit, most of my weekends were booked up with babysitting jobs. I've just always enjoyed being surrounded by children - put me in a room full of adults and I feel uncomfortable and out of my comfort zone, put me in a room filled with children and I'm completely at ease.  So, when the opportunity came up for me to work in an early childhood centre, I jumped at it. I've loved every second of it and haven't looked back.
How long have you been working in the sector?
I got my first position as a teacher working in a small rural centre 15 years ago.  On my first day I knew it was what I wanted to be doing, so I enrolled in a three-year Diploma in Early Childhood Education.  Over the years I've returned to studying by completing my Bachelor of Education and Postgraduate Diploma in Early Childhood Leadership.  I believe that ongoing learning is a vital part for any teacher wanting to provide exceptional care and education for children.
What do you love most about what you do?
There is so much!  But not much can beat the opportunity to just sit and be present with children. I'm always amazed by each unique personality that shines through.  Also, since moving into a centre manager role, my position involves mentoring and coaching, which requires me to work closely with teachers. I think seeing the magic of teaching spark between a teacher and a child is something pretty special.
What do you think are the three most important things to look for in an early childhood centre?
Look, Listen and Feel
Look at what the teachers are doing and how they're interacting with children
Listen to the conversations between teachers and children, and listen to the environment – is there is a buzz of learning happening?
Visit and get a feel for a place - that initial feeling you get when entering a centre is really important
Nga Kakano o Tane, Diploma of Teaching – Early Childhood, Bachelor of Teaching (ECE), Workplace First Aid Qualified
more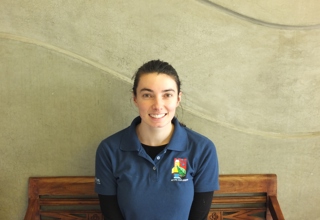 Emma Banham, Team Leader Te Puawai Tots
Emma is our primary teacher convert. She trained as a primary teacher and after teaching with us for a short while made the wise career change to be a teacher in early childhood. She is a ball of fizz is our Emma. Full of energy, motivation and passion. And it's contiguous, a few minutes with her and you want what she's got. Parents love her and the children can't get enough of her. Interesting facts about Emma…. Volunteered as a teacher in Nepal and does a pretty good Mr Bean impersonation.
Bachelor of Teaching (Primary), Workplace First Aid Qualified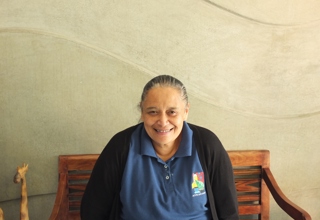 Regan Marsh, Team Leader Koru Lounge
Regan is known as Whaea Regan in our centre. Regan is all about whánau/family and creating a place that both you and your children can feel at home in and part of.  Our Whaea Regan is a bit of a softy with a crazy sense of humour, she oozes aroha (love), manaakitanga (hospitality/kindness) and whanaungatanga (connection/relationships). Interesting facts about Whaea Regan..... she's a busy mum to 5 children and in her much younger days was a keen soft ball player.
'Whaea' (fa-ee-ya) basic translation of this Máori word is 'aunt', but in the context of a learning environment Whaea can be interpreted as 'teacher' (female).
Diploma of Teaching – Early Childhood, Workplace First Aid Qualified