There are a host of reasons why so many families choose Active Explorers Victoria Ave. Here are just a few of them:
Convenient CBD location
Multicultural and inclusive
Top-notch facilities
We foster respectful reciprocal relationships with children, parents and whanau
Strong commitment to tikanga Māori and te reo Māori
Highly skilled teachers develop individual learning plans to suit each child's interests, aspirations and learning goals
Innovative, fun-filled learning environment
Healthy meals provided and lunch box day
Gym programmes with Tiny Y's, Palmerston North Boys High and Flip-it
Active in community events (e.g. Shorts for Hospice, Loud Shirt Day, Pasifika events, Chinese New Year and Diwali)
Active Explorers Victoria Avenue's philosophy reflects the values, beliefs and aspirations of our families, teaching team and community. Our programme is guided and inspired by the New Zealand Early Childhood Curriculum Te Whāriki. 
We create a culture
Where we are committed to our unique bicultural heritage founded on the principles of Te Tiriti o Waitangi and we acknowledge that Māori are tangata whenua of Aotearoa New Zealand
Where we support tamariki to show manaakitanga; respect, generosity, compassion and care for the people, places and things in their environment
Where tamariki and their families feel welcome, and their culture is respected.
Where there are opportunities for tamariki to lead and be led (tuakana-teina)
Where tamariki are empowered to be curious, to ask questions and wonder; and have their wonderings lead to new learning.
Where tamariki know that this place is theirs and that their perspectives are considered when decisions are made.
"He Eke Waka Noa"
We are all in this together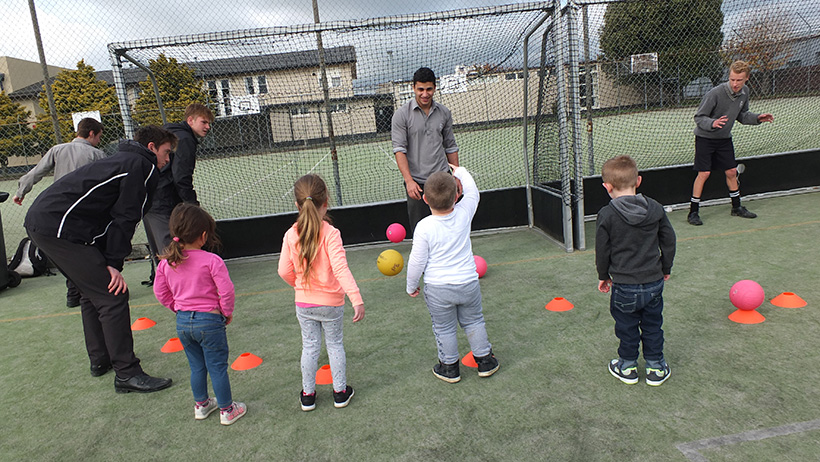 Evolve Education Group is a leader in early childhood education, with over 100 centres across New Zealand offering a range of top quality learning options for all of our families.
Our highly regarded brands – which include Active Explorers, Lollipops, Pascals, Learning Adventures, Little Wonders, Little Lights and Little Earth Montessori – nurture children to love learning and become the best they can be. Rich and diverse educational opportunities are delivered by passionate, experienced educators in purpose designed centres equipped with the latest learning resources.
Evolve Education Group is helping shape the future, preparing little minds for great things in today's ever changing world.