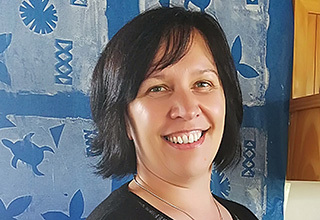 Cindy Hammond, Centre Manager
What inspired you to become an early childhood teacher?
My very first Head Teacher, Sue, in my first teaching position inspired me to be a teacher. I had completed my training with the intentions of traveling as a nanny, but when I worked with Sue she opened my eyes and mind to the awesome work of a teacher in ECE. She was amazing with the children, with the parents, and her depth of knowledge was mind blowing. She inspired me to be a teacher, I wanted to be just like her.
How long have you been working in this sector?
I graduated in 1990, so almost 30 years. I've taught in kindergarten, community-based education and care, private education and care, opened two centres from scratch, been a teacher of teachers, taught in secondary schools and managed a number of centres.
What do you love most about what you do?
I'm more in a management role now so developing curriculum, programme planning, thinking and talking about teaching, being innovative and creative about children's learning. Building leaders, mentoring teachers in training, and helping teaching teams to be amazing!
What are three things that set your centre apart?
The team is highly skilled and committed to the work we do;  the design and layout of our centre is attractive and effective; and the fact that we are connected to the other two Active Explorers here in the Manawatu helps build a community of learners with children, whānau/families and staff.
What's your favourite time of the year at the centre?
Christmas because the sun is out, families are a buzz with Christmas cheer, the magic of Christmas oozes out of the children, and that holiday feel is in the air.
more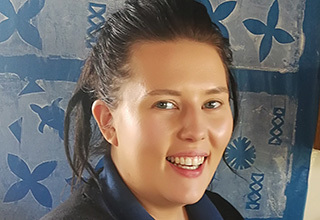 Danna Reichenbach-Elms , Assistant Centre Manager/Team Leader Under 2s
Danna is a bit of a favourite of our parents and children. Parents who have had their babies with her continue their relationship with her right up until their children move off to school. She's the perfect under 2s teacher and loves what she does. She's the teacher who will ring you when your child takes their first steps and celebrate with you when they sleep through the night for the first time. Her manager role sees her leading the team and attending to general administration requirements. An interesting fact about Danna - she can't cook!
Bachelor of Education – Early Childhood Education, Workplace First Aid Qualified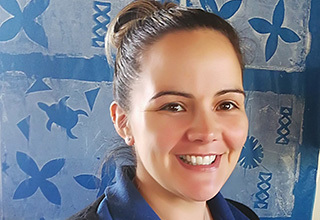 Melissa Nicholas, Team Leader Over 2s
Melissa is a mum of three and proudly Samoan and Kiwi. She is the team leader in our Kauri Room and has a number of years of experience with working with toddlers and young children. Melissa is drawn to the emerging skills and personalities that are developing at this age. She has a particular interest in literacy and has training in language development and social competencies. You can tell from talking with her and seeing her in practice that she has huge pride in the role teachers in early childhood play in these important years of a child's learning and development, and she values the constant learning she gets from our little friends. Fun fact about Melissa – she has a business background and a forklift licence.
Graduate Diploma in Teaching – Early Childhood Education, Workplace First Aid Qualified