Are you looking for an education and care centre where your child can explore, learn, and be challenged? A place where they are supported to be all that they are and can be? You've found it here, at Active Explorers Grey Street.

Situated on the UCOL campus grounds, our award-winning purpose built centre offers the very best in resources and facilities, including an outdoor playground that needs to be seen to be believed! Family orientated, welcoming and inclusive, Active Explorers Grey Street is the ideal step in their lifetime of learning. Staffed by a dynamic team of qualified and experienced educators, we are here to make sure your child gets the best possible learning experience.
Join us at Active Explorers Grey Street.
Centre Hours:
Monday to Friday: 7:30am – 5:30pm
Closed Saturday, Sunday & public holidays
Ages Catered For:
0 – 5 years
Active Explorers has become Maggie's 'home away from home' since she was 6 months old. We have loved watching her grow, with the support of the teachers, into a social, independent, happy and confident little girl.
We love that the staff accommodate for Maggie's needs and her strengths and interests. She is always stimulated, engaged and nurtured. It has been a fantastic place for her to play, learn and grow.
Maggie enjoys to spend a lot of time outdoors, learning new skills and loves to sing and dance which makes Active Explorers her ideal environment!
Being a first time mum and returning to work was always going to be daunting. The moment I stepped foot into Active Explorers Grey Street I knew it was going to be the beginning of a great new chapter. Lily is stimulated, engaged and nurtured, so it is a fantastic place for her to play, learn and grow. We feel very fortunate that she is being so well cared for by attentive and kind people in what has become a home away from home. Lily has formed close relationships with her teachers, but also as a parent I have too. It warms my soul to see Lily thrive and build new relationships and be celebrated as an individual. Thank you to all staff for providing such a great experience for lily and us as parents. It takes a big heart to help shape little minds. 
News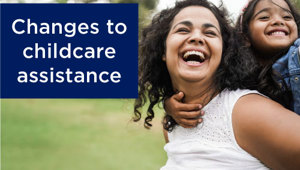 Effective 1 April 2023, more people will be eligible for subsidy and the hourly subsidy rates will increase.
As part of our participation in the Ucol Market Day Active Explorers Grey St offered a jelly bean challenge to the visitors to their display.