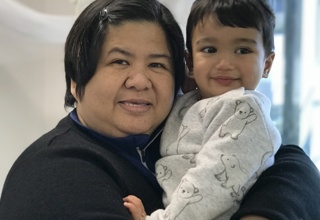 Alice El Hachimi, Centre Manager
What inspired you to become an early childhood teacher?
I am the eighth in a brood of nine, coming from a big family, I grew up playing and looking after my nephews and nieces (they are 26 of them, to be precise) so it was a natural progression for me to take up a profession that would reflect my love for children and passion for teaching.
How long have you been working in this sector?
I have been an early childhood educator for 27 years, 10 years of which I worked in a daycare in New Zealand.
What do you love most about what you do?
Aside from watching my children grow up and progress, I love the reciprocal relationship that I have with them, I give love and I get love back. 😊
What are three things that make your centre special?
 It's a home away from home for our children. We offer a safe and secure environment where they build close relationships and offer them space where they can move freely, be able to express themselves openly, and play and learn alongside others equitably.
We have loving and passionate teachers that is dedicated to the development of children under our care.
We have close ties with the families so there is a link between the centre and home.
What is your favourite time of the year at the centre, and why?
Special events and celebrations because it is the time when families get together at the centre and spend time as one big whanau.
What is your philosophy in regards to ECE?
The learning environment will be one that is bright, secure, motivating and fun, so that the children are encouraged to achieve their full potential. This is achieved, both indoor and outdoor, through a combination of spontaneous play and intentional teaching.
It is essential that children are valued, nurtured and respected as individuals. It is my role as an educator to assume responsibility for each child's personal and educational development while they are in my care. Accordingly, my planning and daily care must cater for, stimulate and challenge the diverse range of needs, talents, cultures and interests of the children.
Regular communication with families is an integral aspect of my role so that we can work alongside each other for the benefit of the child.
I believe children should be given the opportunity to learn from their decisions, and given the opportunity to make their own choices, but still within the confines of safety for themselves and others.
What relevant qualifications do you have?
I graduated from the University of the Philippines with a degree in BS Family Life and Child Development, which is an equivalent to a Level 7 qualification in New Zealand, and a minor in Special Education. 
more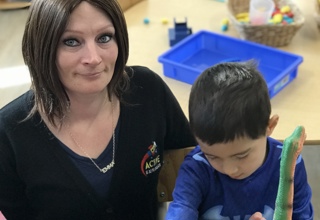 Emma Killens, Teacher in Training
My name is Emma and I am passionate about early childhood education and care. I am a qualified nanny and am currently in my second year of study, working towards gaining my Bachelors in ECE. I enjoy providing sensory play learning experiences for children as I love messy play. I enjoy spending time with friends and family in my spare time.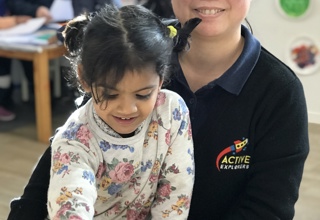 Rose,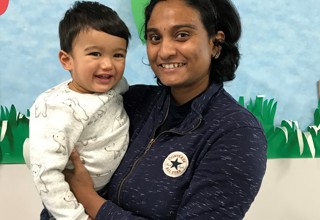 Priscilla ,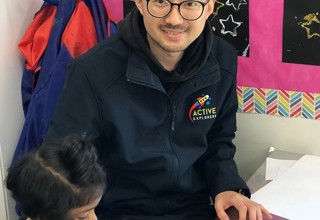 Jun,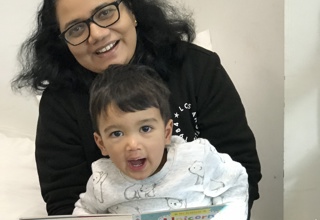 Nirosha,
Reshmi Palackaparambil, Teacher
Namaskaram, kia ora whanau,
My name is Reshmi. I come from the beautiful South Indian state of Kerala and I live in Auckland with my husband and two children. I was a secondary teacher in my home country and after moving to New Zealand I became inspired by the ECE system here. My passion for working alongside children is watching them grow and develop, and creating special moments through conversation, imagination and friendship. I enjoy the joy and wonder early childhood education has to offer and I feel privileged to be a big part of a child's early development years.
Post Graduate Diploma in Early Childhood
Currently completing Teacher Refresher Course