Ideally located in the heart of the CBD, Active Explorers Upper Hutt is a happy hub of fun and learning. Blessed with large open spaces both inside and out, and staffed by a team of dedicated, passionate teachers, we are the ideal home away from home for local under 5s. Our rich, inclusive learning environment will bring out the best in your little one, inspiring their curiosity and encouraging their sense of adventure and independence.
Give your child the ideal start. Enrol now at Active Explorers Upper Hutt.
Centre Hours:
Monday to Friday: 7:30 am – 5:30 pm
Session options:
Short days (8:30 am – 3:30 pm)
Full days (7:30 am – 5:30 pm) 
Closed Saturday, Sunday & public holidays
Ages Catered For:
3 months - 5 years
I love you guys and my daughter loves it. I know she's safe and well looked after, you're always willing to work with me on things I'm trying at home and keep me informed of everything. The security of your centre is amazing and the staff are fantastic.
The centre has helped my child settle in very quickly, been very helpful with any questions I've had. Made it a very easy transition for me as a first time mum, and my son is very happy
Words cannot express the thanks that my family has for all of the amazing teachers and staff at Active Explorers Upper Hutt. We currently have our two daughters enrolled at Active Explorers, both started when they were 9 months old. My 4 year old daughter has grown and matured into a beautiful young girl with fantastic social skills, morals and values and all thanks to the team. My 1 year old has been there for just 2 months now and her development has grown in leaps and bounds. The staff and teachers have all become part of our family and I would recommend Active Explorers to anyone. 
What's On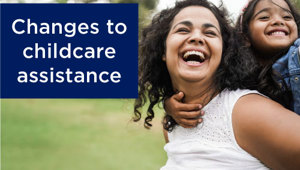 Effective 1 April 2023, more people will be eligible for subsidy and the hourly subsidy rates will increase.