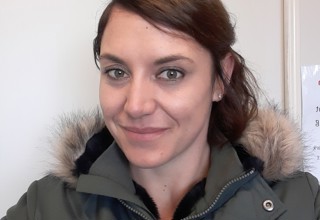 Sue Marie-Birch, Centre Manager
What inspired you to become an early childhood teacher?
As an early Childhood Teacher we play a crucial role in helping every child start the path down a rich holistic developmental journey. My intentions were always set out very clearly, to make a difference in every child's life, every day I am privileged to spend time with them. I strongly believe that to ensure a holistic developmental experience for young minds, the environment in which the learning takes place, is equally as important as the teachings being carried across. Being the teachers that we are, we are essentially at the foundation of what will be built (body, mind and soul) and nourished within every child we are privileged enough to spend time with, and this is the biggest honour any one person could hold.
How long have you been working in this sector?
I have spent the past decade as a teacher and Early Childhood Centre owner, to a wide variety of children from a greatly diverse cultural background. Ages ranged from 3 months to 13 years.
What do you love most about what you do?
I truly love being able to explore with the children all the corners of their imagination. Encouraging new skills, seeing them develop their sense of self, relationships with others, social and emotional skills as well as their sense of belonging within their centre, community and self. I have a front row seat to the best show ever created.
What are three things that make your centre special?
We view children at competent, capable and confident learners and treat each child with respect and dignity.
Our environment provides opportunities for tamariki to be curious and take risks to instil a strong sense of self.
We strongly believe in a play based curriculum which aligns with the Te Whare Tapawha and grows children's capabilities across all holistic dimensions; cognitive, physical, emotional, spiritual, social and cultural.
What is your favourite time of the year at the centre, and why?
I truly love Spring time at our centre. There are always heaps of beautiful colours as nature wakes up from its cold and icy sleep. There is an excitement in the air of new beginnings, warmer weather and summer just around the corner.
What is your philosophy in regards to ECE?
I strongly believe that to ensure a holistic developmental experience for young minds, the environment in which the learning takes place, is equally as important as the teachings being carried across. Every child deserves a high-quality developmental experience which makes it vitally important to me that every part of the educational machine runs as smoothly as the next. This can only be achieved through establishing and nurturing lasting relationships and a strong line of communication with whānau, staff, tamariki and the wider community. With this essential part of our business in place we strive toward maintaining and upholding a high standard of policies and procedures also, role-modelling good practises from the top. 
My educational background includes a degree in both Primary and ECE. I also hold a BA degree in Journalism and a Diploma in English Literature and Creative Writing.
more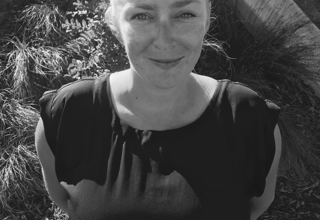 Suzi Cook, Prep Room Team Leader
Kia ora whanau, my name is Suzi. I bring with me over 8 years' experience within ECE and have recently completed my Bachelor in Education.
I truly love my job and can happily say that early childhood ignites my passion. I believe in quality time and this includes taking the time to have in depth interactions with all tamariki.
When I am not working you'll find me hanging out with my partner, my 10 year old son Izzak and my crazy Labrador Max. We are an active family who love water sports, rugby and adventure sports like snowboarding or mountain biking.
I cannot wait to get to know you all and share some laughs and amazing experiences. If you have any questions please feel free to ask away.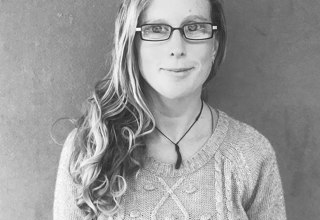 Trish Prestney, Preschool/Nursery Teacher
Kia Ora, my name is Trish. I am currently living in Christchurch, but originally grew up in Temuka.
I have a Bachelor of Teaching (Early Childhood Education) and have been working with children of all ages for five years and within the early childhood sector for 3 years. My teaching approach is gentle and nurturing and I am passionate about encouraging children to be creative and learning about health and fitness.
I look forward to being able to work alongside whānau and seeing children blossom throughout their learning journeys.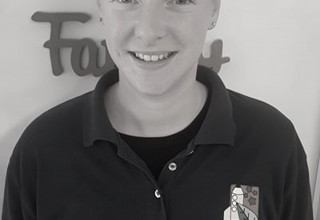 Gemma Teneti, Preschool/Nursery Teacher
Tena koutou whānau 
Ko Gemma Teneti toku ingoa, no Ōtautahi ahau
My name is Gemma and I have lived in Canterbury all my life. I love the semi-rural feel as I grew up between Burnham and Darfield.  Rolleston is my home now where I live with my husband, daughter and cheeky dog Boss.  I am so pleased to be working with you and your beautiful children at Active Explorers Tai Tapu. I love that we can offer your children a big outdoor area included with lots of natural aspects as I feel this is a very important experience for children to explore.
I am a big advocate for treating children with respect and dignity along with empowering their strengths. This gives them a sense of well-being, in turn giving them the confidence to build positive relationships with others and confidence to explore the world around them. I love communicating and working with whanau as this forms consistency for the child. Consistency is very important for children to learn and grow confidently as they become aware of expectations and routines. I look forward to working with you.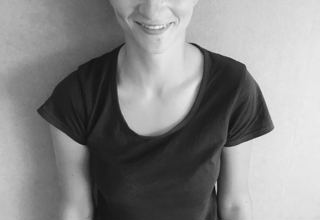 Erin Smith, 2ic & Preschool/Nursery Team Leader
Kia ora koutou. My name is Erin Smith and I am the team leader and nursery teacher here at Active Explorers. I have been teaching for 7 years and have recently completed my Bachelor of Teaching and Learning (Early Childhood). I love working with children of all ages but I am most passionate about working with infants and toddlers.
I strongly believe in freedom of movement, respectful care, and primary care systems for children. Relationships are the foundation of their learning and it is important to develop responsive, reciprocal and respectful relationships with all of the children in my care. I also believe it is my job to work in a collaborative partnerships with parents and whanau as they are the number one experts of their children. Finally, I believe in an emergent curriculum where learning reflects children's interests and extends on their current knowledge.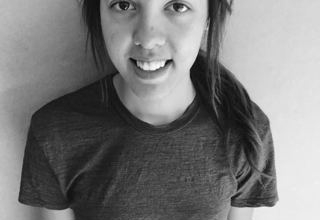 Aroha Tawiri, Preschool Teacher
Hello, I'm currently working at Active Explorers in the Preschool Room. I have a Certificate in Applied Science and I am looking to study a Bachelor of Medical Laboratory Science in 2020. I've been working in ECE since January 2018 and have thoroughly enjoyed my time working alongside the tamariki and have learnt a lot. I believe teachers have a responsibility to nurture children's social competency skills and support them to believe in themselves through play. Any spare time I have I enjoy skating, art, music and science. I look forward to creating some memorable moments with you all.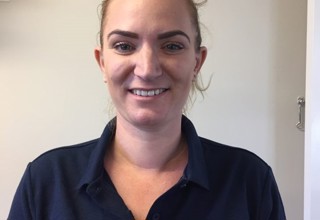 Rochelle Elliot, Prep and Preschool Support Teacher
Kia Ora
My name is Rochelle. I enjoy getting to know the children, supporting their growth and watching them achieve amazing milestones in their development.
I live in Rolleston with my partner and our two children. My daughter and I like to ride horses, we have three - Ollie, Rocco and Peggy-Sue. In our spare time whenever possible we like to travel and explore the outdoors. I am also a qualified hairdresser and run this as a small business from home in the evenings.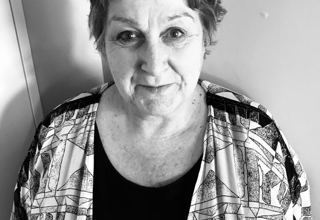 Jane O'Neill, Centre Administrator