our story
Our centre is located in the beautiful township of Tai Tapu only 10 minutes drive from Halswell. Our centre is a boutique, well-resourced centre where children love to learn and play.  We offer a friendly, safe and nurturing atmosphere where children can love learning, love life.
Our experienced teaching team provide a warm, respectful and caring environment with a programme that is enriched with many learning opportunities.
ERO Report
The Education Review Office (ERO) is the New Zealand government department that evaluates and reports on the education and care of students in schools and early childhood services. ERO's reports are used by parents, teachers, early childhood education managers, school principals and trustees, and by government policy makers.
Early childhood services are reviewed on average once every three years. Reviews will be more frequent where the performance of a school or centre is poor and there are risks to the education and safety of the students, or less frequent where a school has a stable reporting history and demonstrates good self-review processes and use of its assessment information.
You can read our centre's ERO review here.
centre information
Centre Hours:
Monday to Friday: 7:30 am – 5:30 pm
Half Days/Full Days
Saturday, Sunday & Public Holiday: Closed
Ages Catered For:
3 Months – 5 Years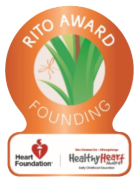 Just wanted to put a word out there in case someone is looking for a lovely preschool: Monkeys & Munchkins in Tai Tapu. Have had my children there for two years and I really like it!

The thing is... I'm about to move to Southland and as I was googling the preschools there, I realised that it's actually really hard to find preschool reviews. I thought there'd be some sort of a... directory or something where lots of people have left their thoughts, kind of like TripAdvisor but for preschools - but nope, nothing.

So I'm putting a good word out here in case someone moves into Cracroft area and starts googling for preschools, kind of like I am doing for Southland at the moment.

So... Monkeys & Munchkins at Tai Tapu. A wonderful preschool! It's actually taking me 15 minutes just to drive there from Cracroft, but I've been so happy with them that I do not grumble about the drive.

In addition to almost always looking forward to going there (except for when they're ill etc), I love that when I pick my children up in the afternoon they tell me with excitement about the stuff they've done. There's a constant rotation of activities, sometimes there are outings (my son is still raving about a bus trip they did months ago), bouncy castle for Christmas etc.

There's a Transition To School room where 4-year-olds go each morning to practice their letters and numbers and other school skills; in a reasonably quiet, small group environment that gets them ready for school.

I've become friends with several of the teachers there and it has given me an insight into why teachers like this preschool, too. Staff turnaround is low and people stay there for years. Also, my son has several special education therapists who have visited the preschool as part of their work (physiotherapy, speech therapy etc) and they have all said that my children are very lucky to be in such a wonderful preschool.

It's reasonably small. Kids know each other, parents get to know each other. The centre manager cares about the place and works hard to keep it a place where people are happy.

I've actually been really lucky to have discovered it (I used to live in the area so it actually used to be the closest preschool to me at the time), because it has given me such joy to have trusted the place so much. I love the feeling that whenever I am leaving my kids there, I know they are having a good time.

And even though it has become such a pain in the a** to get my 2-year-old OUT OF THE PRESCHOOL in the afternoons ("No, I play!" she demands pretty much every time I come to pick her up), it's lovely to see that she RUNS towards the preschool every time I let her out of the car in the mornings. "Peescoool!" she screams in her 2-year-old style. "Peescoool!"

I love the place. My kids love the place. I know that several of the teachers genuinely love the place. Some of my friends whose children go there love the place.

And I just want to put a good word out there.

Thank you, Monkeys & Munchkins.