Active Explorers Melville has four separate rooms to cater for children at each age and stage. Keen advocates of the tuakana/teina buddy concept, children also have the opportunity to develop relationships with children of other ages, through mixed age play in our awesome outdoor areas.
Tui Room
This cosy, nurturing space is home to our youngest Active Explorers, aged from birth to around 18 months. In the Tui room we focus on and cater for each child's holistic needs. Once their hearts are settled, their minds are ready to learn. 
We follow children's interests and provide them with the time and space to progress at their own pace. Play based activities and resources all contribute to their literacy and numeracy. We also focus on developing good learning dispositions such as curiosity, determination and problem solving. Having these dispositions from a young age will form a firm foundation that leads to positive attitudes and lifelong learning.
The Tui Room daily routine is solely dependent on each individual child. During the transition visits, families will be asked to fill out a routine form so we know what your child does at home, and we will do our absolute best to do the same here so there is continuity and familiarity.
In the Tui room we stress the importance of working together with families. As teachers we may be the expert in resources, but we know that parents are the experts of their child, so together we can provide the best care and education for your baby. We love family involvement in all aspects, ranging from parent feedback to centre events, and everything in between!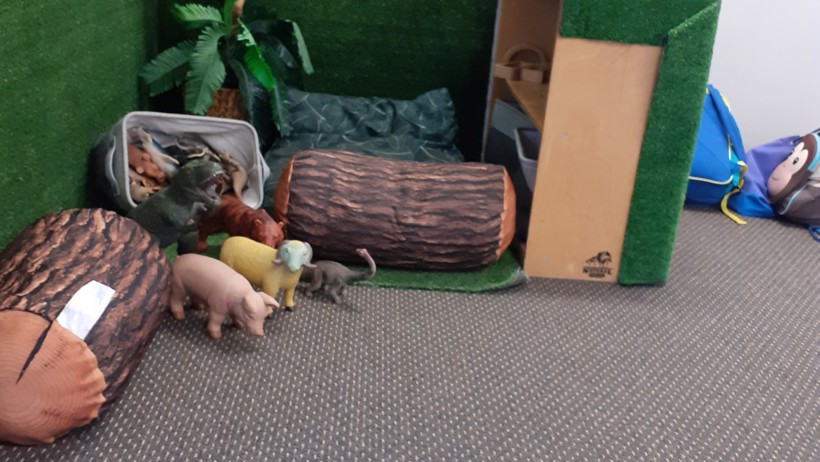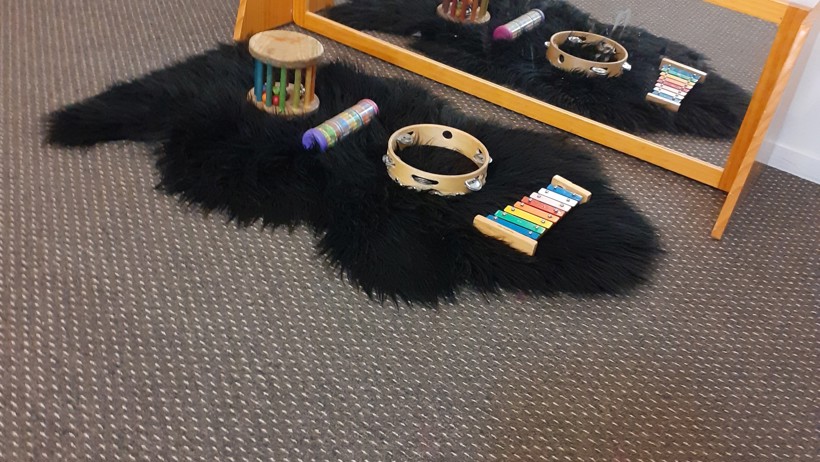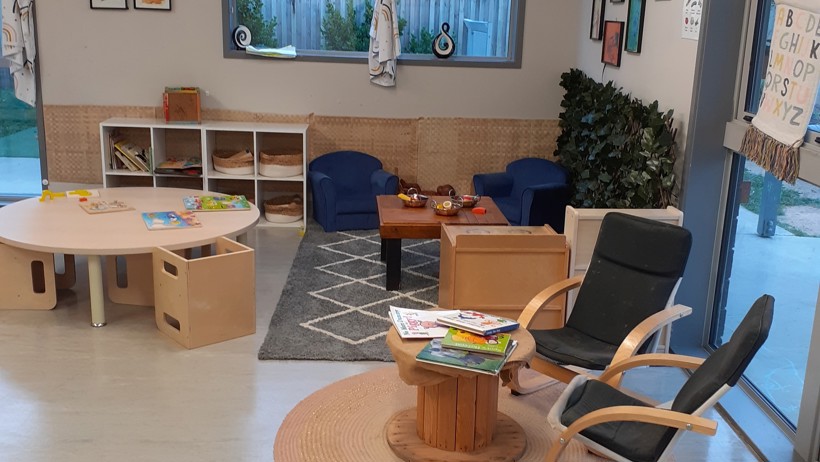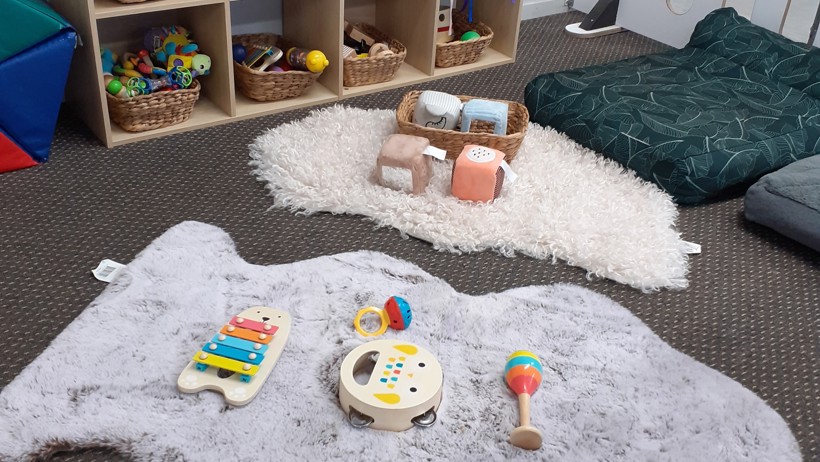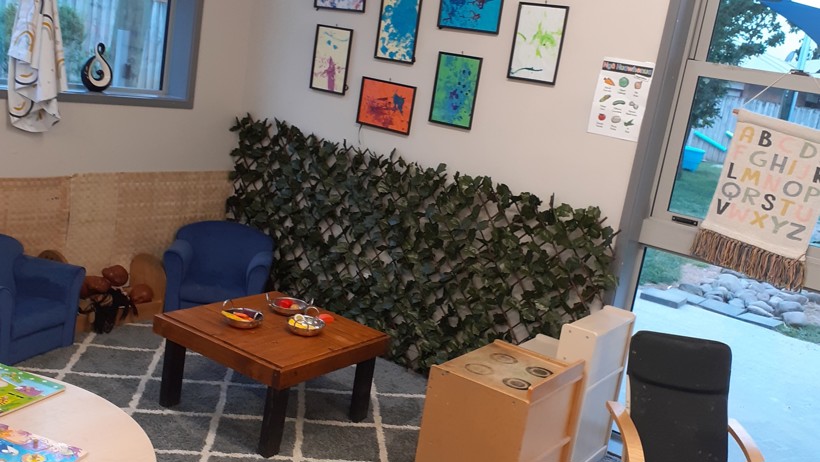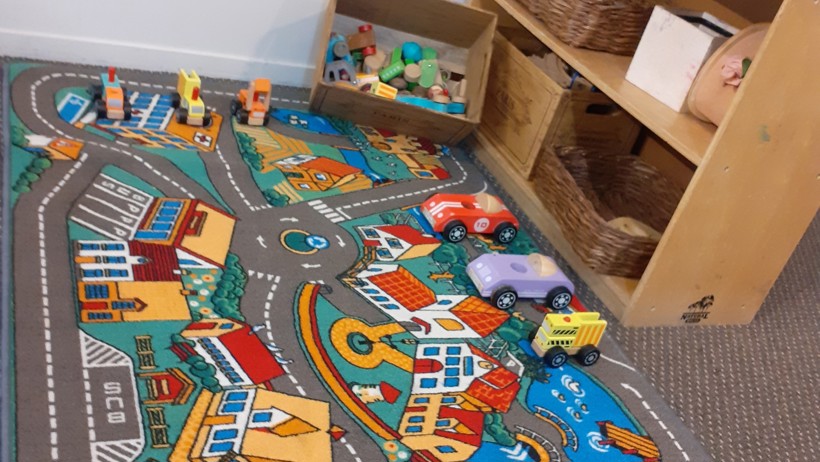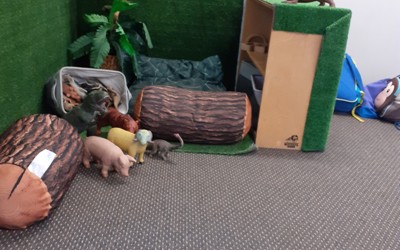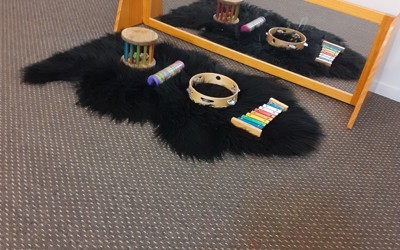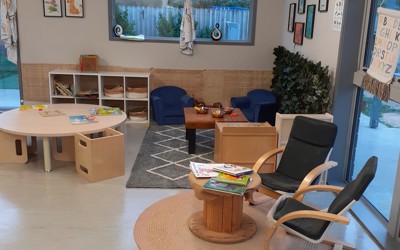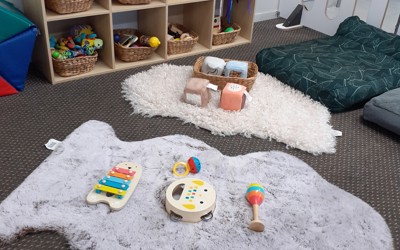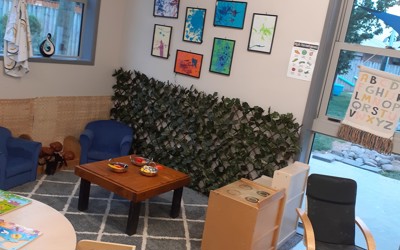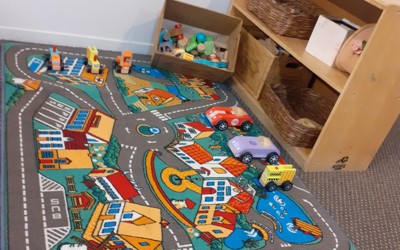 The Pukeko Room is home to our children aged from 18 months to 3 years. Here we follow a free play, child initiated routine.  When children have free play, they choose what they want to do, how they want to do it and when to stop and try something else. Teachers provide the space and resources for play, based on children's individual interests and needs. Children take lead of their own play and learning, and teachers respond and extend this based on observations and cues. Free play allows children time to develop their own play, make their own choices and follow their own interests.  As children become aware of their own capabilities, strengths and weaknesses, they begin to test their own limits through physical, social and emotional experiences.
We have a rolling kai routine in the Pukeko Room, with set times for meals to begin but children are free to come and eat as they please. This allows them to continue in their engaged play without interruption. If children have not been in for food before it is put away, a teacher will encourage them to come in to eat. We also support children's individual routines through rolling sleep, this means that our sleep room is available for children at all times of the day based on their needs and parents' wishes.
Within the Pukeko Room we focus on children's dispositional learning. Learning dispositions are characteristics or attitudes to learning that are life skills. These are used to understand children's ability to be self-motivated and be lifelong learners in a changing world. We strive to develop the confidence and independence of each of our tamariki to be competent and responsible for themselves and their belongings. This occurs through child led learning where teachers are noticing, recognising and responding to the children's individual interests and needs, creating a learning journey that is documented and supported on a daily basis.
Each child has a profile book where all their learning notes, plans and stories are kept. These are also uploaded onto Storypark for quick access.
We believe in learning through play, allowing tamariki the time and space to develop theories and understanding of the many aspects of their wider world through imagination, creativity and active exploration.
Parent voice and aspirations play a large role in our children's learning journey. We look forward to working alongside the parents and whanau of the tamariki in our care, to have conversations and share experiences to understand each child holistically.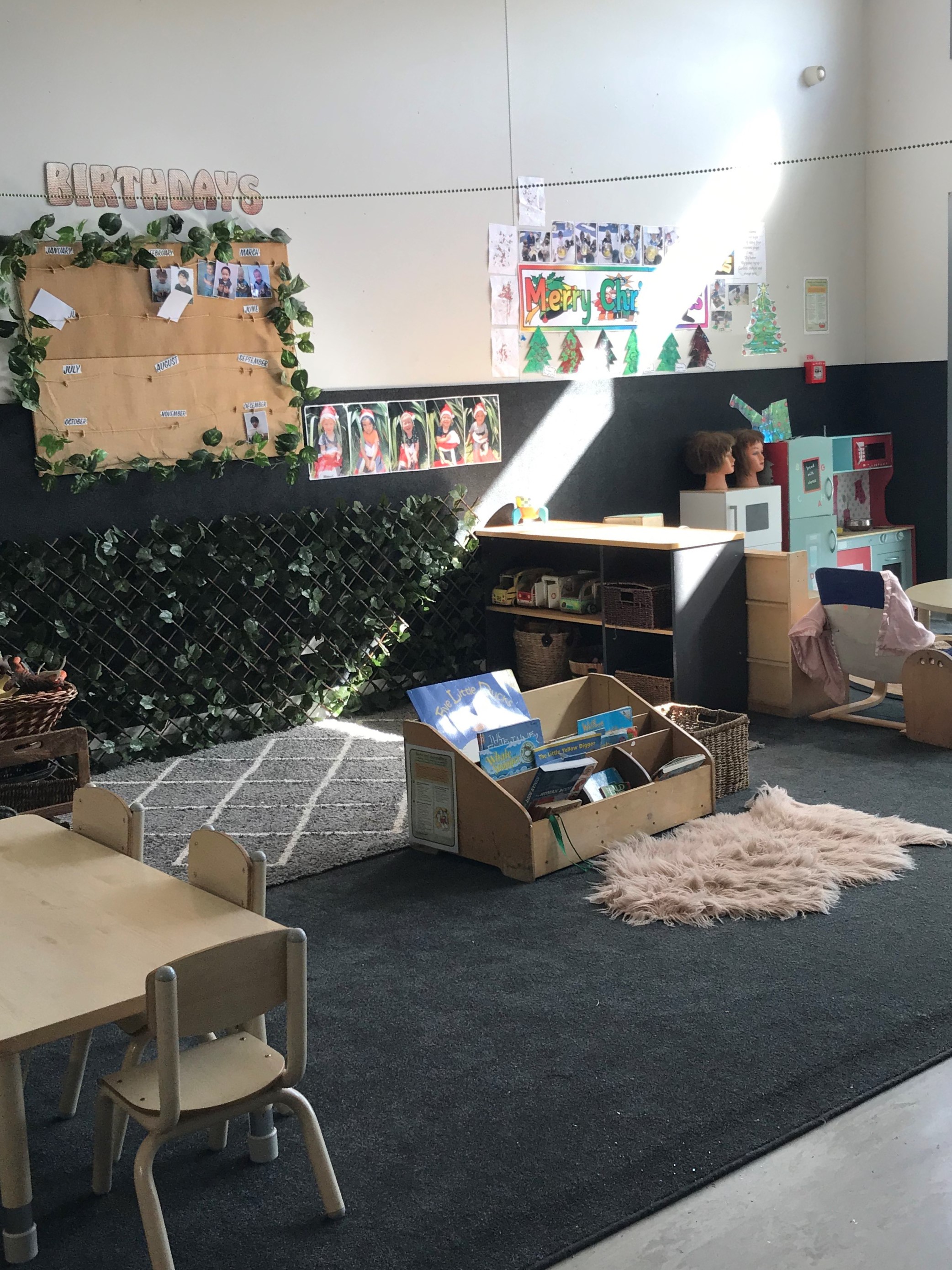 Our Kea and Kakapo Rooms cater for our energetic 3 to 6 years olds and are the ideal stepping stone to primary school.
We believe in catering to individual needs and ask parents for aspirations for their child, which we then use to create an individual plan to support learning and development. Our aim is to support individuals to become confident lifelong learners that have the right skills to move forward into the primary school sector.
We value relationships with whaanau and our community, we celebrate individuality and encourage independence. We love seeing children grow and develop daily. We are here to work alongside parents and whaanau to support children in all areas.
Our Kea and Kaakapoo Rooms are lucky to have large and spacious spaces with a great outdoor environment. Our variety of swings, obstacle courses, bikes, climbing frames and large sandpit are favourites of the children.