At Active Explorers Melville, children come first. Staffed by a passionate and dedicated team of educators, we strive to give your child the best possible early childhood experience. Our inclusive and nurturing environment helps build confidence and independence, and we encourage our tamariki to become competent explorers, learners and leaders.
Our purpose-built centre features an amazing outdoor space where children can explore nature and challenge themselves. We work closely with whanau to tap into each child's unique potential, helping them become the best they can be, and ensuring a positive start to a lifetime of learning.
Come and experience Active Explorers Melville.
Centre Hours:
Monday to Friday: 6:30 am – 5:30 pm
Half day/full day options
Closed Saturday, Sunday & public holidays
Ages Catered For:
0 – 6 years
As parents, trust and safety is the utmost importance when leaving our children in care. Our boys have not only formed close bonds with their teachers, but are continuously learning and growing. It is obvious that a lot of effort and thought goes into planning a fun-loving, safe and caring environment for the children. We would like to thank Active Explorers Melville for all the opportunities that you provide on a daily basis and taking such good care of our boys. It is very comforting knowing that they are in good hands.
Words cannot express the appreciation and gratitude we have for the Active Explorers Melville team, leaving our 2 boys every morning was like leaving them with family. From day 1 we felt so comfortable knowing our boys were well cared for and loved. They have excelled so much and have learnt so many new things since being in Active Explorers care. We will miss the entire team at Active Explorers Melville, and a massive THANK YOU to all the lovely educators who had both Brooklin and Braxton in their care.
I cannot express how happy I am that my children have spent the last two years at Active Explorers Melville. I believe this day care has a well balanced structure. During the day the kids have the opportunity to learn different things with the guidance of their fantastic teachers and on their own. Learning about different topics, various activities, outdoor/messy play, mat times and music times create a positive and fun learning environment for the kids. I can't thank the teachers enough for always providing their ongoing love, care and full support. Thank you for making a difference.
I wanted to take the opportunity to commend the past and present teachers of Active Explorers Melville. Thank you for creating a welcoming, loving and caring environment where our children are feeling safe and happy to spend many hours each day. As you are aware Jake loved his time at this centre. Jake has flourished at school from the very beginning, and I totally believe that as teachers, you have all played a significant role with your guidance and support including all the school preparation.
News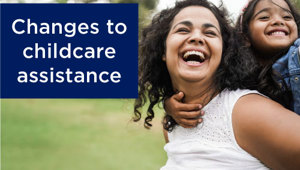 Effective 1 April 2023, more people will be eligible for subsidy and the hourly subsidy rates will increase.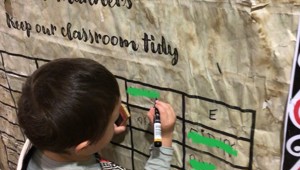 For Waitangi Day our children were invited to wear a korowai and sign a Treaty of Active Explorers.