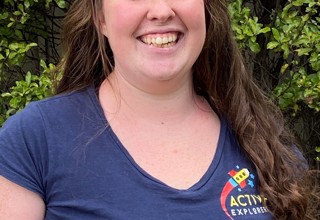 Caitlin Goodall, Centre Manager
Kia ora, ko Caitlin toku ingoa. I am a qualified and fully certificated Early Childhood Educator. I am a born and bred West Coaster and I have been teaching for 6 years now. This incredible journey as a teacher has lead me teach in communities across the South Island as well as some time in Australia.
I believe that early childhood education is a place for every child to have opportunities to dream, create, flourish and grow. I love being part of the Active Explorers Hokitika team, sharing knowledge, having fun, learning alongside others and sharing in the joy of seeing our most precious taonga, our tamariki learn and grow.
The relationships and connections teachers make and grow with children and their whanau provide a collaborative approach to a child's learning journey and these connections can create a lasting impact on children and how they learn and grow into the future.
Inā kei te mohio koe ko wai koe, I anga mai koe i hea, kei te mohio koe. Kei te anga atu ki hea.
If you know who you are and where you are from, then you will know where you are going.
Bachelor of Teaching and Learning (Early Childhood Education), Fully Certificated teacher – Registration # 376038; First Aid Trained
more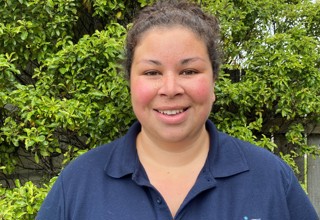 Caitlin Wilson, Administrator
Kia ora my names Caitlin.  A bit about me, I have lived in Hokitika most of my life, I spent some time exploring the big city in Christchurch but I missed the beautiful West Coast rain too much and found myself back in Hokitika. My son, who is now 5, went to Active Explorers before moving on to St Marys School. I missed the lovely staff at the kindergarten so much I decided to come and be part of the team!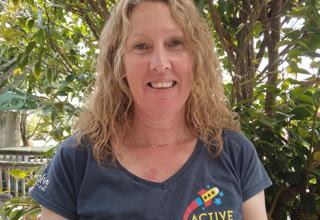 Barbara Turner, Fully Certificated Teacher
Kia ora I'm Barb, I currently live in Mawhera (Greymouth). I enjoy living on the West Coast and walking our rugged West Coast beaches and tracks with our two dogs, I enjoy photography, the arts, music, gardening and enjoy the company of friends and family. I am a mother of 3 beautiful adult children and a nan to my first grandson. My partner is a local Jade Carver and jack of all trades.
Why do I have such a passion for early childhood? These early years are the foundations for life, children are confident and competent if we allow them to be and this is nurtured through play and quality time together. This is where our children's journey as social beings begin and through my practice I like to nurture kindness and a love of learning through exploration, self-expression and discovery. I love not knowing what the day may bring. It is a real privilege to support our community whanau and I love meeting all the locals and learning about our place.
Bachelor of Teaching Early Childhood Education; Fully Certificated Teacher - Registration # 318463; First Aid Trained
more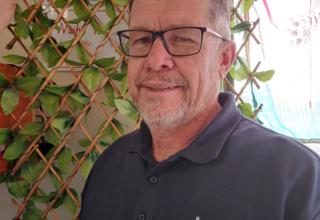 Andries Bester, Fully Certificated Teacher
My wife, Jeanette, and I recently moved from the Waikato, that we called our home for twelve years, to the beautiful Kokatahi Valley. We immigrated from South Africa where I was a farmer and a teacher, and farming is still a favourite hobby.
I enjoy the outdoors, tramping, my four grandkids in Golden Bay, and connecting with people. I love the early childhood age and to discover alongside them – watching them learn while they are engaged in the freedom of play.
I have a very simple goal for the tamariki. As stated, and consistent with the holistic nature of Te Whaariki, our curriculum, I would love to be part of their whānau 's efforts to raise whole hearted children, healthy in body, mind and spirit. I believe this is achievable when we apply the powerful words of our Anthem:
"E ihowā Atua, O Ngā iwi mātou rā, Āta whakarongona, Me Aroha noa/God of Nations, at Thy feet, In the bonds of love we meet."
Aroha or love is kind, patient, joyful and it protects and trusts . If we as an Active Explorers Whānau can " meet in the bonds of love ", I have hope for this current generation of tamariki here on the Westcoast, to take their place in society with whole hearted devotion.
My hope is also that the insights I will gain about your child's learning will be underpinned by Whānaungatanga, Manaakitanga and Kōtahitanga. Our tamariki are our most valuable asset and whatever we as partners value most is what our hearts will follow.
Nā to rourou, nā taka rourou kā ora ai te iwi – with your food basket and my food basket, the people will thrive.
Post Graduate Diploma in Early Childhood Education and Bachelor of Education; Fully Certificated Teacher - Registration # 322527; First Aid Trained
more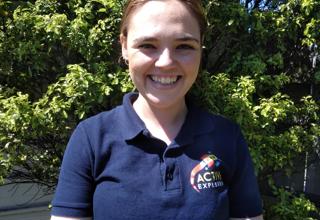 Veronica Tompsett, Teacher in Training
Kia ora, my name is Veronica. I have a two year old son and in our spare time we like to play outdoors, go on adventures and make the most of family time. I am currently studying towards gaining my Bachelor of Teaching in Early Childhood Education through Te Rito Maioha.
I have always been passionate about becoming a teacher as I feel teachers play an important role in making a difference early on in a child's life. I aim to create a positive, caring and inclusive learning environment. I love working for Active Explorers Hokitika because everyone is so lovely and we all work together to make a great team to provide the best possible care and learning experiences for your children.
First Aid Trained
more
Hera (Poppy) Parker, Teacher (uncertificated)
Kia Ora whānau.
My name is Poppy and I am one of the Kaiako here at Active Explorers. I have three tamariki, Lincoln, Presley and Ripley. In my spare time I enjoy spending time with my whanau and friends, reading and taking my tamariki out exploring. Our favourite places to explore is anywhere with water and of course they love the park!
I enjoy being apart of the team here at Active Explorers as I love working in an environment where the tamariki are encouraged to explore freely and it's a privilege to help support their journey of learning and discovery.
First Aid Trained
more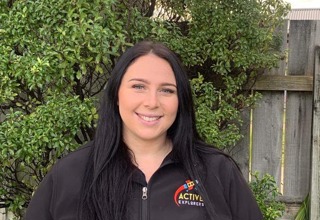 Samara Dufell, Teacher (uncertificated)
Kia ora whanau and friends, my name is Samara. I grew up on the West Coast in Greymouth (Mawhera),  I'm very lucky to still call it my home. I am a proud mother to a gorgeous 3 year old called Amarni-Lee, and I feel very privileged to have her attend the centre with me. In my spare time I love to get outdoors and enjoy crafts and whanau time. 
I have always had a passion for tamariki and believe that the early years of their lives are the most important to a happy life. I love to help guide tamariki into feeling confident within themselves and finding their sense of belonging. I enjoy working here at Active Explorers and I am excited about growing and learning with the tamariki and whanau here. 
more
Delphia Mitchell, Teacher (uncertificated)
Kia ora, my name is Delphia. I grew up in Hokitika and have been here for my whole life. I have four grown children. I have spent a large portion of my life working with the elderly. In my spare time I enjoy potting new plants and caring for them. I love working at Active Explorers because I get to spend time with tamariki, getting to know them and watching them grow.
Nadia Davidson, Teacher (uncertificated)
Kia ora, I'm Nadia. I have four beautiful children and we have made Hokitika our home as a family over the past few years. I love going being surrounded by nature as we are here in Hokitika and in my spare time I enjoy being at the beach, lake or adventuring on bush walks. I love Active Explorers Hokitika because I enjoy working in a great team and being part of every child's individual learning journey.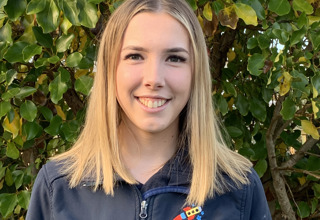 Amy Lee Mahuika, Teacher (uncertificated)
Kia ora, my name is Amylee. I am lucky enough to have lived in Hokitika all my life. I come from a large family me being the eldest. In my spare time I love travelling and spending time with my family. I enjoy working in Early Childhood Education because I have a passion for supporting children to learn and develop to their full potential and being involved in their learning journey before they step in to primary school.