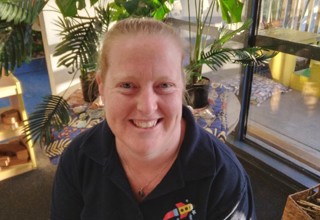 Maree Wright , Team Leader – Nursery
Kia ora, my name is Maree, I am a qualified and fully certified teacher. I grew up in Nelson and have lived in Hamilton and Christchurch before moving back to my beautiful hometown, Nelson. After lots of thought I decided to take the next step in my career and make the move to Hokitika to see what this wonderful location has to offer. My family are an important part of my life especially my beautiful niece and nephew who I enjoy spending time with, taking them to the beach and camping over the summer months.  I believe in the importance of providing families/whānau, children and other members of the community a safe, secure environment where everyone feels a sense of belonging. I feel it is important to provide children with an exciting and challenging environment where they can explore freely, empowering their curiosity to grow.
Bachelor of Teaching Fully Registered; Teacher Registration #359274 First Aid Certified
more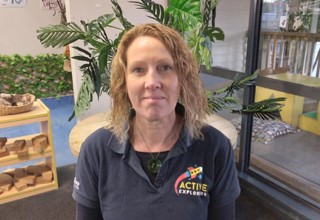 Barb Turner , Certified Teacher
Kia ora I'm Barb, I currently live in Mawhera/Greymouth. I enjoy living on the West Coast and walking our West Coast rugged beaches and tracks with our two dogs, I enjoy photography, the arts, music, gardening and enjoy the company of friends and family. I am a mother to 3 beautiful children, two of whom have left home and embarking on life's journey. My partner is a local Jade carver and jack of all trades. Why do I have such a passion for early childhood? These early years are the foundations for life, children are confident and competent if we allow them to be and this is nurtured through play and quality time together. This is where our children's journey as social beings begins and through my practice I like to nurture kindness and the love of learning through exploration, self-expression and discovery. I love not knowing what the day may bring!
Bachelor of Teaching and Learning, Fully Registered; Teacher Registration 318463 First Aid Certified
more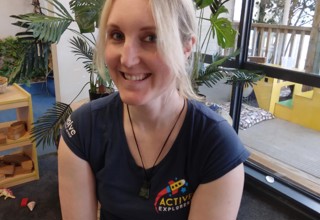 Zoe Carrington , Certified Teacher
Ko Zoe toku ingoa. I am originally from Westport but have been on many travels.
I have experience working in Early Childhood Education in New Zealand and the UK and I also have a background in Speech and Language Therapy and supporting children with additional education needs. I believe that all tamariki learn and develop best when supported with warm reciprocal relationships and unhurried child focused routines. I love learning about the interests and aspirations of our tamariki and their whānau and working with them to create fun and engaging learning experiences. When not having fun with tamariki I love to explore the outdoors with my husband Brian - hiking, kayaking and mountain biking. I also love gardening which brings me to one of my favourite whakatauki. It is as true for our work with the tamariki as it is for the garden:
'Poipoia te kakano kia puawai. Nurture the seed and it will blossom.'
Post Graduate Diploma in Teaching (Early Childhood Education) and a Bachelor of Speech and Language Therapy with Honours; Fully Registered; Registration # 329872
First Aid Certified
more
Sophie Oliver , Certified Teacher
Kia ora tamariki and whānau!
My name is Sophie and I love being a part of the Active Explorers whānau. I am a qualified teacher and completed my degree in 2017 through the New Zealand Tertiary College. I have been teaching with Evolve Education on the beautiful West Coast for the past five years. In my spare time I love spending time with my whānau, relaxing, cooking and enjoying the outdoors together.
I feel privileged to be a part of children's learning journeys and love watching them learn and grow. I strive to uphold the aspirations of our curriculum Te Whāriki by supporting tamariki to be competent and confident learners and communicators, healthy in mind, body and spirit, secure in their sense of belonging and in the knowledge that they make a valued contribution to society. I am passionate about play based learning where there is balance between teacher led and child chosen experiences as children learn best by doing. I really love reading, art experiences and exploring nature with children.
Aroha nui
Bachelor of Teaching and Learning; Provisionally Registered; Registration #365158, First Aid Certified
more
Georgia Kersten , Certified Teacher
I knew from an early age that I wanted to work with young children. I completed my Bachelors of Teaching and Learning (ECE) straight out of high school and have been working in the under 2's ever since. I adore working alongside infants and toddlers, building meaningful relationships with them and their families while supporting them on their learning journey. I am lucky enough to have my gorgeous son attend the centre with me. My time spent with him has provided me a lot more insight into children's learning and development and I can't wait to put this knowledge into action. No day is ever the same which makes my job so much better!
Bachelor of Teaching; Provisionally Registered; Registration #373606, First Aid Certified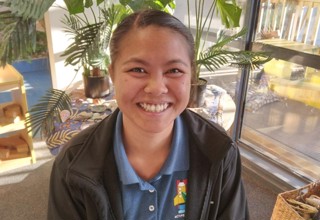 Angelica Lipardo , Teacher in Training
Kia ora, Ko Angelica toku inoga. 
Hello, my name is Angelica. I am a Filipino who has been lucky to have spent the past 18 years in New Zealand. I am a proud coaster, who grew up in Kawatiri/Westport and have spent the last two years in Hokitika. Currently, I am on journey working towards achieving my Bachelor's in Early Childhood Education. I am the youngest in a large whanau, which enabled me to spend a lot of time with my nieces and nephews growing up which developed into a passion for working with younger children. Working in Early Childhood is a great opportunity and privilege that enables me to observe and support the growth and development of our Tamariki. In my spare time I enjoy hiking, traveling, and spending time in nature around our beautiful country.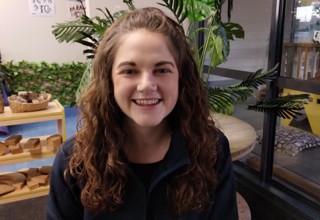 Hayley Thomas , Uncertified Teacher
Hayley Thomas – Uncertified Teacher
Kia ora I'm Hayley! I studied BSc Sociology and Criminology at the University of Exeter in England before coming to New Zealand in October 2018. I headed straight to the coast and I haven't really left since, it feels just like home now. I've always loved exploring and travelling around the world but seeing the incredible sights of New Zealand stopped me from leaving. I love all the walking and tramping on the coast and just being outdoors in general is my happy place. I am so passionate about wanting to make sure children are given the best opportunities and support in order to be happy and healthy in life. I am loving my time here at Active Explorers and learning something new every day - I am so excited about my time here and I can't wait to keep exploring, learning and growing with all the whanau and tamariki.
more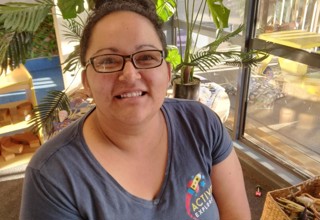 Poppy Parker , Uncertified Teacher
Kia Ora whānau.
My name is Poppy and I am one of the Kaiako here at Active Explorers. I have three tamariki, Lincoln, Presley and Ripley. In my spare time I enjoy spending time with my whanau and friends, reading and taking my tamariki out exploring. Our favourite places to explore is anywhere with water and of course they love the park!
I enjoy being apart of the team here at Active Explorers as I love working in an environment where the tamariki are encouraged to explore freely and it's a privilege to help support their journey of learning and discovery.