Active Explorers Hokitika
our story
Active Explorers Hokitika has been providing quality education in our community for over 10 years. Nestled in the heart of the residential zone we are in close proximity to Westland High School and Hokitika Primary School. We have a dedicated team of teachers who are passionate about providing quality care for our whanau and community. Our centre caters from the age of three months old through to 5 years.
Our Nursery, Ruma Kowhai provides a warm, calm and relaxed environment following the child's routines from home. Excellent child to teacher ratios provide a quality environment supported by qualified teachers. Our excellent teachers implement respectful practice throughout the daily rituals. Our Toddler room, Ruma Rata is a busy room catering for our inquisitive toddlers. The environment is engaging and allows the tamariki to explore and enquire as they are ready. Daily rituals encourage the children to take part in real experiences and increase their independence. Our preschool room, Ruma Rimu caters for preschool aged children. Ruma Rimu focuses on building confidence, developing our social skills, strengthening our independence and responsibility. Developing life skills along with a passion to learn is an important part of our daily rituals. Everything we do in our centre is based on meaningful relationships, these relationships underpin our quality practices.
Here at Active Explorers Hokitika we are a part of the Enviroschool initiative. As a centre we are on journey of becoming Environmentally Sustainable by implementing Recycling practices, composting and gardening. You will also find that we have begun the process of implementing natural resources and loose parts into our environment which provide meaningful learning experiences for our tamariki. We are excited to continue our journey to becoming an award winning Enviroschool.
ERO Report
The Education Review Office (ERO) is the New Zealand government department that evaluates and reports on the education and care of students in schools and early childhood services. ERO's reports are used by parents, teachers, early childhood education managers, school principals and trustees, and by government policy makers.
Early childhood services are reviewed on average once every three years. Reviews will be more frequent where the performance of a school or centre is poor and there are risks to the education and safety of the students, or less frequent where a school has a stable reporting history and demonstrates good self-review processes and use of its assessment information.
You can read our centre's ERO review here.
centre information
Centre Hours:
Monday to Friday: 7:45 am – 5:15 pm
Half Days/Full Days
Saturday, Sunday & Public Holiday: Closed
Ages Catered For:
3 Months – 5 Years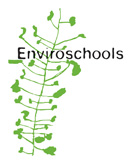 We are proud to be part of the Enviroschools Programme
Find out more
This is a quick note to say thanks for all the hard work the teaching team put in to taking care of our daughter. She has really come of age since she started at Active Explorers Hokitika. Myself and my wife have noticed a big change in her social skills and has developed a good rapport with the staff and other children. I would also like to thank the staff for being so understanding during my rehabilitation from my car accident. This included a visit to the hospital by the Centre manager and flexibility with hours for our daughter. I would recommend Active Explorers Hokitika to anyone interested in quality daycare with staff that are passionate about their job.