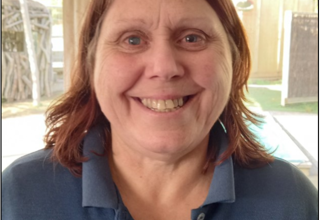 Lynda Hopkin, Head Teacher
Kia Ora, My name is Lynda Hopkin.
I have been working in Early Childhood Education since 1996 and graduated with a Diploma of Teaching (ECE) in December 2006. While working as a head teacher I was awarded an ASG National Excellence in Teaching Award in 2014.
I have been working at Active Explorers Grenada as a head teacher since 2018, supporting all rooms of the centre.  Prior to this I worked at a community creche for 21 years and as a reliever at a kindergarten where I supported two children with additional learning needs.
What do you love most about what you do?
I have always had a yearning to work with children as a nurse. When I had my own children I worked at the local kindergarten, before taking on a role at a community creche.
Working with children is inspiring. I am a dedicated and loyal employee and build strong relationships with whanau. I love working with children and their whanau in a partnership to support each child's learning and development as the responsive and reciprocal relationships empower children to be confident and competent learners. I believe children learn through play and collaboration with others and with the guidance of an adult who can inspire them to be curious about their world around them. Now that I have two grandchildren of my own, my work has become more important to me.
It is easy to be passionate about teaching when you are valued and respected for your time spent supporting the learning and development of yourself and you have the opportunity to develop yourself to be a better educator.
What are your hobbies and interests outside of teaching?
I love rugby (the All Blacks and Hurricanes), Softball, and hockey. My hobbies are related to supporting my family in their sport. Now that I have grandchildren, I spend time teaching them too.
more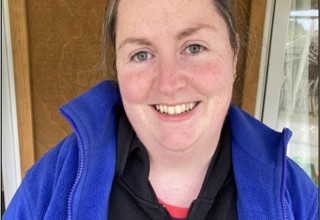 Mary Holmes, Head Teacher
Kia Ora, My name is Mary and I've been with Active Explorers since 2014. During this time, I've worked in our Rakau, Koru and Kakano rooms and also had my daughter, who attends our centre with me.
My degree is in photographic design. This is just so that I could hear my mother say "I told you so" when I started my Post-graduate degree in teaching (ECE). It was clear from an early age that I loved children and was meant to be a teacher.
What inspired you to become and Early Childhood Teacher?
I come from a big family and when I was 15, my first niece was born and towards the end of my studies, my nephew was born, followed 18 months later by another niece. I spent a lot of time looking after them and it renewed my interest in studying ECE.
What do you love most about what you do?
I love the relationships I build through my mahi. I have been privileged enough to look after 4 children from the same family which has been an amazing experience. I also get to build relationships with my fellow teachers and I love to share my love and knowledge of child development with them and with centre whanau. It's exciting to see your colleagues learning and our centre practices growing. 
What are your hobbies and interests outside of teaching?
In my spare time I love to spend time with my daughter, sew and garden. I love animals so spend a lot of time at Wellington Zoo.
more