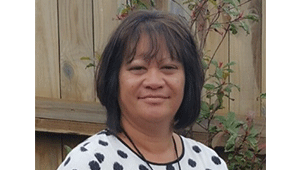 Tracey James
Centre Manager
Kia ora whanau, my name is Tracey James and I am the Centre Manager at Leaps and Bounds Early Learning Centre in Grenada. I am a qualified and registered teacher and have worked here since it opened in 2013. I have been teaching for over the past 6 years. I believe that education starts at birth and is a life-long process. Children learn the most in their first five years therefore early childhood education is an important factor in their growth and development. Children who are supported culturally, cognitively, physically, emotionally and spiritually will become successful, confident young people. Our children are our leaders of tomorrow.
I grew up in Titahi Bay and have lived in the area for most of my life.  I am married and have two adult boys, one lives in Japan and the other one lives in Napier. I believe in work life balance and enjoy participating in Triathlons, running, doing yoga and being around whanau.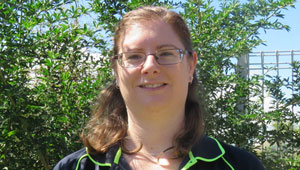 Nicola McFadgen
2IC and Head Teacher
I am a qualified and fully registered early childhood teacher. I have worked at Active Explorers Grenada since we first opened in 2013. I am 2IC and Head Teacher of our Koru room and enjoy my days with our 15 months to 2-year-old children. I have been an early childhood teacher for over 10 years and passionate about children exploring their world in a way they can become independent, competent and confident learners in a happy, nurturing and safe environment.
I live in Whitby and in my down time enjoy working on my home, spending time with family, relaxing with a good movie or television show and love sports; I am a big follower of the Silver Ferns and Black Caps.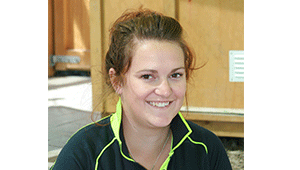 Alana
Head Teacher
Kia ora, my name is Alana and I am the Head Teacher in room Kakano. I am a fully qualified and registered early childhood teacher. I have been working at Leaps and Bounds since February 2014, and enjoy working alongside the infants and toddlers in the under two rooms. I love being able to observe the babies grow and develop in their own time and pace.
In my spare time, I enjoy a good walk along the water front and some time at the gym, along with watching the Hurricanes beat any other team. I also enjoy spending time with my family and friends and being at home with my partner.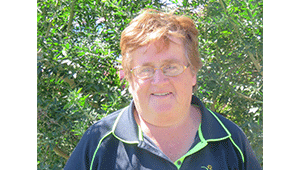 Suzanne
Head Teacher
Kia ora, my name is Suzanne and I am the Head teacher in room Rakau. I have been teaching at Active Explorers for seven months, my philosophy of teaching is that children and their families come first. I have done a lot of work with children of special learning needs. I like to keep my theories and practice current.  I am a Mum and Nana, My spare time activities are reading, quilting and gardening.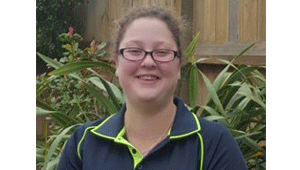 Ashleigh
Head Teacher
Kia ora, my name is Ashleigh and I am the Head teacher in room Ngahere. I have been working in early childhood education for over 5 years and am passionate about working with three and four year olds. I have a degree in teaching specialising in early childhood education.
I was born in Auckland and moved down to Wellington just before my fifth birthday, completing my schooling in Lower Hutt. I studied my degree in Hawkes Bay where I met my husband before returning to Wellington, settling in Porirua where we own our house. In my spare time, I enjoy renovations and walking my dog.