There are a host of reasons why so many families choose Active Explorers Blockhouse Bay. Here are just a few of them:
Great facilities
Educationally-rich equipment
Professional teaching team
Fun and nurturing environment
We encourage healthy eating, exercise, hygiene and safety
Morning tea, cooked lunch, afternoon tea and late snack provided
Excellent transition to school programme
Regular school visits to Glenavon School
Regular visits from students at New Windsor School who come and have reading time with our tamariki
Adventures to the nearby park for health and wellbeing
Regular excursions to places of interest
Lots of onsite parent functions and special treats for children
Lunchbox Fridays for our 4 year olds
Awesome playground offers challenges, choices and fun!
Separate sleep rooms for under 2s and over 2s
Weekly yoga and baking
Playball
Strong community focus
We promote sustainability, teaching children how to reuse and recycle
We take pride in celebrating different cultures
Our philosophy - Tatou Kaupapa
Active Explorers Blockhouse Bay values an enriching, nurturing, safe and respectful learning environment for young children.
We believe that children are confident and competent learners and we encourage children to engage in play, experiences, activities, and events with support from teachers, whānau and their peers to foster their learning and development.
We value the importance of play to develop social and cognitive skills, mature emotionally, and gain the self-confidence required to engage in new experiences and environments.
Our teaching philosophy aims to support children's learning by working alongside children. Our teachers aim to facilitate learning experiences based on children's interests and dispositions to enhance their learning and build on their prior knowledge.
We acknowledge the dual heritage of Aotearoa / New Zealand and aim to uphold the essence of Te Tiriti O Waitangi by providing a curriculum that acknowledges and reflects the unique place of Maori as tangata whenua, and by helping children to develop their knowledge and understanding of the cultural heritages of both parties to Te Titiri o Waitangi.
We believe in being inclusive and welcoming towards families from all walks of life, and respect and acknowledge the diverse culture of our community.
We value ongoing partnerships between the teaching team and the children, whānau, and wider community.
We uphold the concept of Ako and value the ongoing professional development of our teachers.
At Active Explorers we uphold these values:
He maia, he akonga tonu hoki. Confident & lifelong learners: Every child is unique with lots of potential. We support our children to become confident and life-long learners.
Ma te tākaro ka ako. Play is learning: Let children learn through play and make sense of the world around them.
Whanaungatanga. Building relationships: Let us build positive/warm relationships with children, whanau, wider community and within the team for positive outcomes for children.
Manaakitanga/Kaitiakitanga. Respect for people/places/things: Our children develop the skills and knowledge to be inclusive, kind, compassionate and respectful towards people, places and things around them to be better citizens of the world.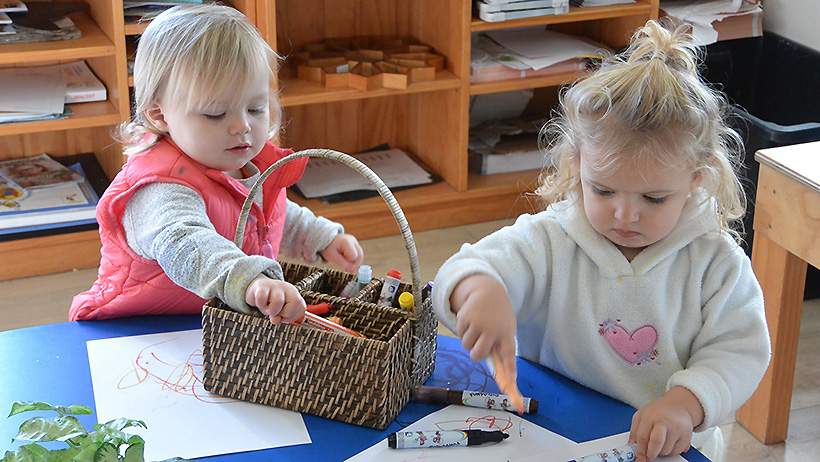 Evolve Education Group is a leader in early childhood education, with over 100 centres across New Zealand offering a range of top quality learning options for all of our families.
Our highly regarded brands – which include Active Explorers, Lollipops, Pascals, Learning Adventures, Little Wonders, Little Lights and Little Earth Montessori – nurture children to love learning and become the best they can be. Rich and diverse educational opportunities are delivered by passionate, experienced educators in purpose designed centres equipped with the latest learning resources.
Evolve Education Group is helping shape the future, preparing little minds for great things in today's ever changing world.