Active Explorers Ashburton

Leonie McBride, Centre Manager
What inspired you to pursue a career in ECE?
Since I was a child I'd play the teacher and leader of all and everyone I could. I have memories of lining up my chickens in their coop and telling them to listen to me as I read them stories and carried them around the garden. Then, when unsuccessful, I'd call on my siblings to be my somewhat unwilling participants!
As I grew up, I was fortunate to have many opportunities as a youth leader in my community, coaching sports and clubs of many kinds before deciding to teach children with diverse learning needs. This was my career and passion for some years until my family and I moved to rural Canterbury. It was here that one day my son's early learning centre asked me to stay and help for a morning. That morning changed my whole career direction. I was talking to a small group of children when something I said suddenly motivated a huge discussion and process of creation. I saw the magic of this moment and the influence my 'being' had on these brilliant and eager minds. I was hooked!
While I had other qualifications, I then retrained completely in Early Childhood Education, completing a Bachelor of Teaching ECE with a bicultural training provider. Having the opportunity to grow my knowledge about the practice of teaching from a holistic bicultural perspective led me onto further study and a Post Graduate Diploma in Educational Leadership. I believe study and a willingness for personal growth is the best way I can grow and guide my teams and the precious children we teach.
What do you love most about what you do?
Sharing each child's journey with their whānau is a real privilege and I believe firmly in teaching from a pedagogy of love. Each child is so unique and beautiful, having the opportunity to nurture their development is the greatest privilege we could have. I also deeply enjoy developing my team as they consistently reflect and enhance their own professional practices.
Our centre shares the same kaupapa and values. Our children are truly loved for their uniqueness. Our teachers are connected with each family and each other, supporting and collaborating to ensure we are always working towards being the best possible place to share in each child's learning and development journey.
What sets Active Explorers Ashburton apart?
We offer long established teaching teams who have years of experience and training. This means that our staff are stable and know what it means to be a teacher in our environment. Most of our teachers are also fully trained and certified and those who are not are here for their general love of caring for children.
We offer three classrooms for various age groups. A nursery for 0 -2 year olds, a preschool for 2 – 4 year olds and our extension room for children as they prepare for life beyond our centre. Each room has resource and environments suited to the age group as well as teachers with specific skills in each area. We also have huge outdoor areas with different areas and surfaces for all types of play (and mischief!).
Bachelor of Teaching ECE, Post Graduate Diploma in Educational Leadership
more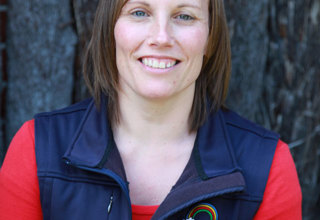 Kylie Mactier, Acting Head Teacher, Stepping Stones
My name is Kylie and I have been at this centre since January 2005. I have a Diploma of Teaching (ECE) and over 12 years teaching experience. My personal philosophy is based on the importance of establishing strong respectful relationships and of children gaining the social skills they need to become the best they can be.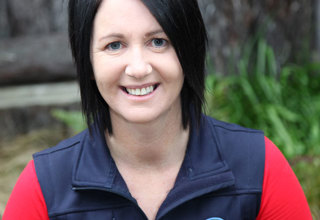 Sonya Mackay, Nursey Head Teacher
My name is Sonya Mackay; I am married and have two teenage children. I obtained my Diploma in ECE in 2013 and have over 10 years experience in early childhood education. I am a firm advocate in the theory of attachment and firmly believe all learning begins with the development of reciprocal relationships.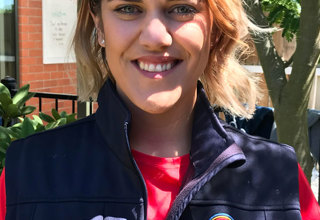 Jazzlyn Leonard, Extension Room Head Teacher
Kia ora I am Jazzlyn and I have been teaching here since 2009. I am fully registered with a Bachelor of Teaching and Learning (ECE) from the University of Canterbury.I believe it is extremely important children develop relationships with peers, adults and the environment. In order for them to do so, the development of social skills, empathy and respect are at the forefront of teaching and learning.