Active Explorers Ashburton is a family-focussed centre where children are supported, nurtured and inspired. With three purpose built areas designed for specific ages, and two large outdoor environments, our children have plenty of opportunities for learning, exploration and growth. Our teachers are passionate and dedicated – over 90 percent of them are qualified or teachers in training, and they're supported by long-term teacher aides. This, combined with our well thought our curriculum and quality resources, enables us to provide the best possible care for your child.
At Active Explorers Ashburton we collaborate closely with parents to ensure the best learning outcomes for all children, and we have an open door policy. Come and explore our centre any time. We look forward to welcoming you!
Centre Hours
Monday to Friday: 7:30 am - 5:30 pm
Closed Saturday, Sunday & public holidays
Ages Catered For
3 Months - 5 Years
Healthy Heart Rito Award
I love the organised yet loving feel of Active Explorers Asburton as soon as I entered the preschool, the children are loved as the as the individuals they are. I love the big outdoor areas, catering to different personalities with big sandpits, bars, slides etc and having the quiet and reading areas too. I am very happy with Active Explorers Asburton and the programme they offer.
The progress my children have made while at Active Explorers Ashburton is incredible. The Social interactions, structure and stimulation my children have received is invaluable and to a child trying to find their place in the world there is nothing better than that friendly face or guiding hand helping you along the way.
From the Nursery right through to the extension room, the kids are loved and guided each day. Seeing my girl light up when she sees her favourite teacher or her wanting to take something in to show the team, the stories and the cuddles she gives – this shows how much this team at means to her and how comfortable and happy she is to have them in her life. The team love the kids as if they are their own and I personally love them for it – I wouldn't leave my kids with anybody else.
I find Active Explorers Asburton fantastic for my girls, as there always seems to be something new and exciting for them to do and explore. For me as a parent the thing that makes this centre so great is the team that works there. They are a team passionate about fueling young minds, and do a wonderful job in coaching and nurturing the children. They show love and respect to all families, and I now consider them all a part of my family.
For me as a parent leaving my kids with anybody is a big struggle. The team take away the stress and mummy guilt, as I know my girls are as happy and as loved as they would be at home. Just knowing this makes everything that much easier.
News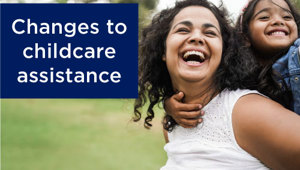 Effective 1 April 2023, more people will be eligible for subsidy and the hourly subsidy rates will increase.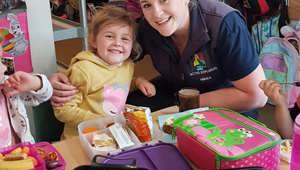 We celebrated "Mother's Day" by holding our annual Mother's day/special person morning tea throughout the center!