Rubbish Scarecrow the Pick of the Bunch
The creative and environmentally conscious kids at Active Explorers Farnborough have taken out second prize in the much-anticipated Hamilton Gardens Scarecrow Festival.
Their scarecrow, affectionately named Mr Active Recycle, was primarily made from rubbish and litter the children had collected during their weekly neighbourhood clean-up walks.
"We are so proud of our children," says Centre Manager Angela Maseyk.
"They drew up a plan and put so much work into creating a scarecrow that fits in with our sustainability and nature programme."
Forty-nine stuffed scarecrows were on display at the festival, which took place at the Gardens on November 4, and was attended by hundreds of locals. Now in its 11th year, the festival is judged by members of the public, who place buttons in buckets beside their favourite scarecrow.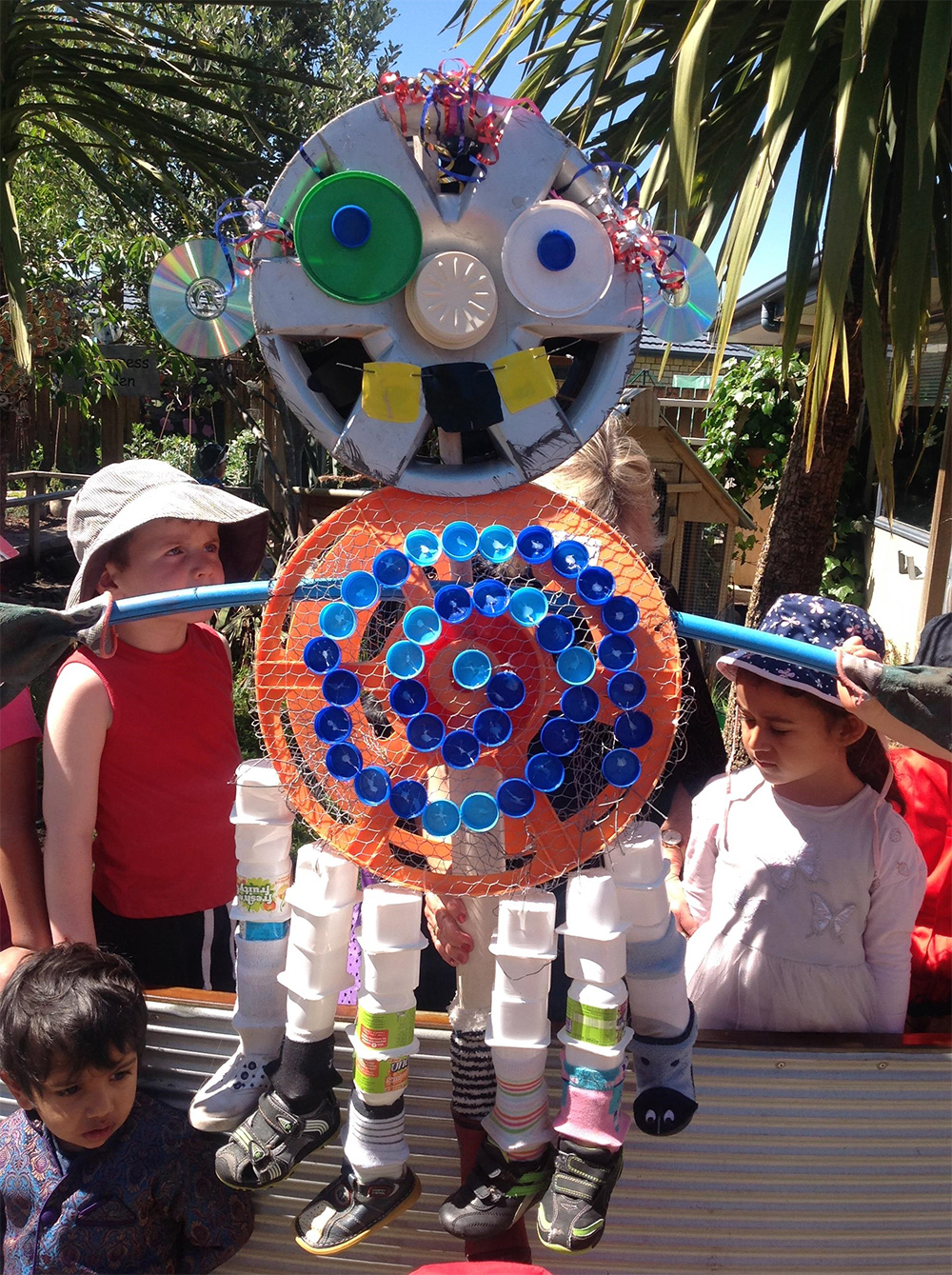 )