Childcare Assistance Update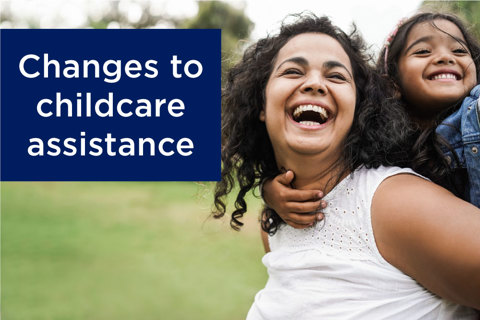 EFFECTIVE 1 APRIL 2023 
More people will be eligible for subsidy and the hourly subsidy rates will increase.  Changes to Childcare Subsidy include an increase to income thresholds for Childcare Subsidy and Out of School Care and Recreation (OSCAR) Subsidy.
If you are already getting Childcare (or OSCAR) Subsidy, your payment amount may increase. The change will happen automatically.  
If you are not already getting Childcare subsidy, you may want to check to see if you are now eligible. In summary: 
54% of all New Zealand families with children will now be eligible for subsidised childcare assistance.

Nearly every sole parent in New Zealand will be eligible for childcare assistance. 
To find out more, visit https://www.workandincome.govt.nz/products/benefit-rates/benefit-rates-april-2023.html 
If you meet the eligibility criteria, you will need to: 
Complete the Childcare Assistance application form - 

Childcare Assistance application form – S02 (workandincome.govt.nz)

Ask your centre to complete the supervisor's section included in the form. This is a requirement of your childcare provider.
)