Situated on former bowling club grounds and blessed with an idyllic backyard, Active Explorers Shakespeare Street is a warm and welcoming home away from home for local Greymouth children.
Our experienced and passionate teachers inspire and nurture, bringing out the unique potential in each and every child. A thoughtfully considered curriculum and excellent teacher to child ratios help give our children the best possible start in life. With plenty of outdoor space and a strong focus on sustainability, Active Explorers Shakespeare Street kids benefit from a diverse range of educational experiences including gardening, recycling, and tending to our worm farm.
Considering joining the Active Explorers family? Call now to arrange your visit.
Centre Hours:
Monday to Friday: 8:00 am – 5:00 pm
Half day/full day options
Closed Saturday, Sunday & public holidays
Ages Catered For:
2 – 5 years
Amazing teachers who understand my boys challenges, they show not only my son but also all our family respect, love and share knowledge. He has learned so much and continues grow everyday.
A calm and peaceful place filled with laughter whenever we arrive and leave, the staff are welcoming and the environment is very clean. We love all the art they provide and how the children enjoy the outside environment all year round.
We love the open door policy my parents come and visit all the time and I feel happy we can be so welcome, I enjoying seeing my children on story park and being able to know what they do each day. We moved over recently and preschool had been so welcoming and helped us in many ways. Our daughter has developed confidences and speech and we love she has kind friends and bonds with the staff.
This preschool has been such a wonderful preschool for my daughter and I couldn't have asked for a better experience during her time here. The staff are so lovely and easy to talk to, caring and devoted to my child. It is a welcoming environment and teachers keep up great communication. My daughter has grown in confidence and has learnt many valuable life skills there. I always feel secure in the fact that my daughter is being well looked after. 
News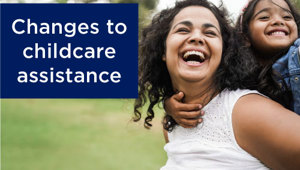 Effective 1 April 2023, more people will be eligible for subsidy and the hourly subsidy rates will increase.