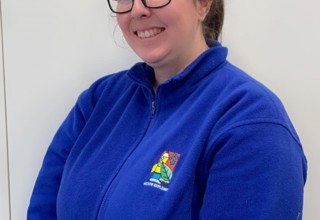 Katie Quayle, Centre Manager
Ko Katie Quayle toku ingoa. I am the centre manager here at Active Explorers Papakura. I have had over ten years' experience in the ECE industry. I have worked for Active Explorers since the day it opened starting as a head teacher and moving up. This centre holds a special place in my heart since I have been able to help shape it and watch it grow.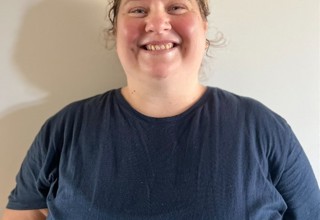 Holly, Head Teacher - Toddler Room
Hi, I am Holley I have recently just come back to Active Explorers and am loving it. I am the head teacher of the Toddler room and have a strong passion for young children. Having two little ones of my own has really helped me understand the uniqueness in children.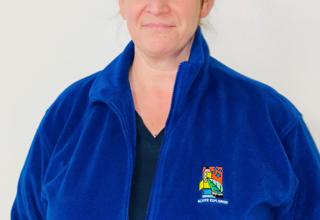 Tina, Head Teacher - Nursery Room
My name is Tina and I am the head teacher of the nursery room. I am a passionate teacher and have been teaching for many years now. I love working along side the babies as it is such a nurturing and rewarding job.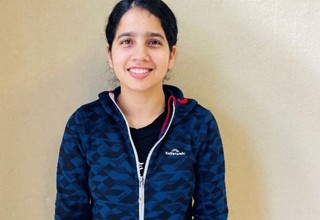 Parampreet, Qualified Teacher - Nursery Room
Hi I am Parampreet. I am a qualified teacher working in our nursery room. I have been with Active Explorers for a year now and have found it to be a fun place filled with beautiful children and families.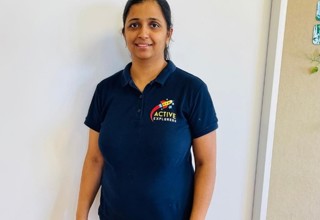 Pooja, Teacher - Nursery Room
Hi I am Pooja, I have two young boys of my own. My youngest also attends Active Explorers in the preschool room. I have experience with all age groups but am currently working in our nursery which is such a rewarding experience.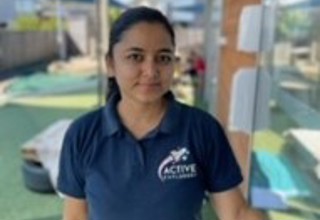 Neha, Teacher - Preschool Room
Kia Ora I am Neha, I am a teacher in the pre school classroom. I had been relieving for a long time but fall in love with Active Explorers and the team and decided to stay. It is so much fun and feels like a second family.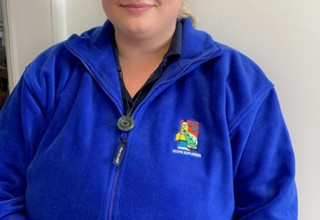 Caitlin, Teacher - Whanau Room
Kia ora
My name is Caitlin and myself and my beautiful daughter Raia are new to the active explorer's whanau. She has joined the nursery room while I have joined the whanau room. One thing I can say about this centre is that they are all very welcoming and have a knack at making you feel like part of the whanau. I look forward to starting my studies with their support.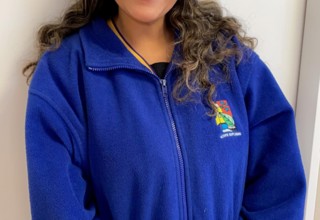 Kamalpreet, Teacher
I am Kamalpreet, I am a newly qualified teacher and working towards my full registration. One of the reasons I want to be a teacher is because I am such a bubbly and outgoing person and feel like I can bring a lot of joy and fulfilment to a child's life. I first came to Active explorers as a student teacher on practicum and loved it so much I never left.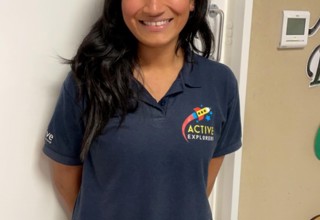 Shruti Sood, Teacher
Namaste
My name is Shruti Sood, I have just started my studies to become a qualified teacher. I have worked at Active Explorers since it opened. During this time, I gave birth to my wonderful son Reyn who is now three. I believe that positive relationships with children are the most important thing and work hard to have respectful, trusting and loving relationships with all children in the room.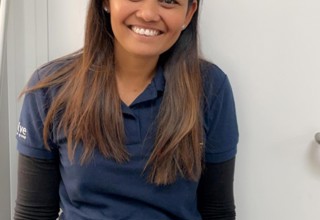 Sheetal, Teacher
Namaste
I am Sheetal and I am a permanent teacher at active explorers. I have experience in all the rooms, but my main connection is with the older children. I have two children of my own, my son completing his studies in Melbourne and my daughter who has just turned 16.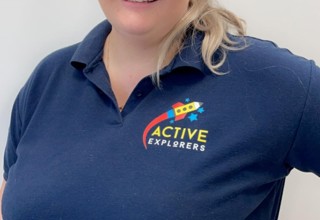 Sam, Centre Chef
I am Sam and I am the centre chef here. I have been the chef since the centre opened nearly 4 years ago, with my son being one of the first babies to start in our nursery room. I have a wonderful and loving family with my partner Isaac, son Roarke and stepson Nate.
I have worked on creating a healthy menu at the centre and one of my greatest achievements is earning the gold healthy heart award.