Lynette Kioa, Centre Manager
What inspired you to pursue a career in early childhood?
Spending time with my youngest daughter at Playcentre provided me the opportunity to observe children playing and learning with and alongside each other, and I began studying child development as part of the Playcentre training.  This inspired me to change career and study for my Bachelor of Teaching and Learning (ECE). I've worked in this sector for 17 years now.
What do you love most about what you do?
Seeing children finally accomplish or succeed at something they have been persevering at and trying really hard to achieve; and also that "aha" moment when they make connections between prior and new learning.
What makes Active Explorers Nelson special?
Our fabulous team that work together as a family; our relationships with the children and their whānau; our inclusiveness to children/whānau of all cultures.
What is your favourite time of the year at the centre?
I have no particular favourite as every day is different and rewarding experiences come at the most unexpected times and events.
What is your personal ECE philosophy?
Children are sponges who, with love and caring, respect, provocation, and thoughtful, timely interactions from myself or those around them, become more knowledgeable, capable, caring, and respectful young people.  It is imperative that each child is confident in who they are and where they come from, so cultures of all centre children should be seen and heard. For any of this to happen, teachers and parents need to work together sharing information, so we can provide an environment that supports children's interests, needs and strengths.
What do you like to do outside of work?
In my free time I like to spend time with my family and friends, garden, and read.
Bachelor of Teaching and Learning (ECE)
more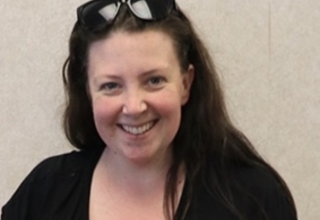 Stacey Brock, Preschool Team Leader
Kia ora, I live here on the stunning West Coast with my husband and three children. I have been teaching for over 12 years now and I love how rewarding being an early childhood teacher is. My passion for teaching is fuelled by seeing each and every child who comes to preschool develop into a capable and confident learner. I love getting our children involved in real stuff such as gardening and baking. Equipping children with the skills and strategies for their life journey is my "why". I look forward to welcoming you and your whānau into our amazing centre.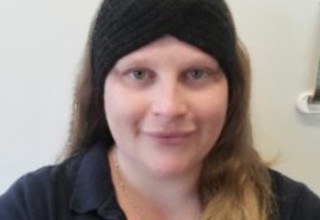 Haley Plaistowe, Nursery Team Leader
Tena koutou, I have been living here in Greymouth with my partner and our fur clan (2 dogs, cat and turtle) for the past 2 years. I have been teaching in ECE for 9 years, 6 of those as a qualified and registered ECE educator.
My passion lies with under two year olds, as I love putting my nurturing nature into practice, celebrating milestones with tamariki and whānau, and supporting learning and development at such an early stage of life. Being an influencing part in the lives of the tamariki I teach is such a blessing, and being able to watch them grow into wonderful people is such an amazing part of this career.
We are so lucky to live and work in such a stunning part of our country, and I am grateful for the amazing team I get to teach alongside.