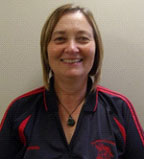 Lynette Kioa
Centre Manager
The Centre Manager, Lynette Kioa, began working at the centre as a teacher when it was opened in 2004.  Lynette became Head Teacher in 2010 and, consequently, Centre Manager when Evolve Education purchased the centre in 2015.  She is the mother of three adult daughters, and began training in early childhood while her youngest attended Play Centre.  A born and bred West Coaster, Lynette is passionate about giving our youngest children the best possible start in life by working alongside parents to support children to be respectful, confident, life-long learners.

Lynne Berry
Pre School Team Leader
Lynne Berry is our Pre School Team Leader.  Lynne has over five years teaching experience and has been at Scenicland Central for over two years.  She is a passionate teacher who has wide knowledge of Te Reo Māori and tikanga.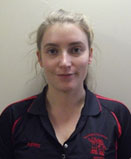 Ashley Birchfield
Toddler Team Leader
Ashley Birchfield heads our Toddler team.  Ashley completed her training in April 2015.  Ashley is very skilled in supporting the developing language and social competence of our Toddler children.  She is a capable sportswoman, and is both a player, coach and manager of local netball teams.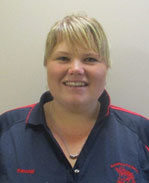 Kendal McEnaney
Team Leader - Nursery
Kendal McEnaney is Team Leader of our Nursery and has nearly ten years teaching experience.  She is mother to two young daughters, and is very passionate about respectful practice and children learning and developing naturally, at their own pace.