At Active Explorers Nelson Street our children are at the heart of all we do.
Staffed by a passionate team of experienced educators, we provide the highest quality care and education in a fun and responsive environment. Placing strong value on interactions and play, we will support your little one to reach their full potential and develop a lifelong love of learning.
Give your child the wings to fly. Enrol now at Active Explorers Nelson Street.
Centre Hours:
Monday to Friday: 8:00 am – 5:00 pm
Half day/full day options
Closed Saturday, Sunday & public holidays
Ages Catered For:
3 months – 5 years
Active Explorers Nelson Street has a lovely environment that I am proud to leave my children at. They have lovely staff and a great philosophy. My children love attending and they have gained valuable experiences, and moral skills to prepare them for their older years in life!
I have two children that have gone through Active Explorers Nelson Street and I can't thank them enough - we feel they go above and beyond. It is a great centre and we would be truly lost without them. My child has had such a great time going to the centre, and has made some lovely relationships that he will miss when he goes to school! 
Thank you very much for all your hard work!
News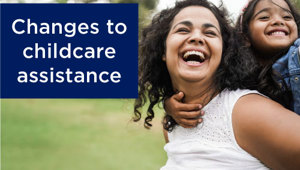 Effective 1 April 2023, more people will be eligible for subsidy and the hourly subsidy rates will increase.