Considered to be one of the best centres in Wairarapa, Active Explorers Masterton is a modern, purpose built day care with dedicated staff, fantastic learning facilities and a friendly and welcoming environment.
As a centre in the heart of our community, we know how important relationships are to the development of young children. We actively encourage the participation of parents and whānau so we can all work together to create lifelong learners. And thanks to our high teacher to child ratios, affordable fees and flexible hours, top quality childcare is accessible to all, here at Active Explorers Masterton.
We look forward to welcoming you. Contact us now to arrange a visit.
Centre Hours:
Monday to Friday: 7:30 am – 5:45 pm
Short day/Full day options
Closed Saturday, Sunday & public holidays
Ages Catered For:
6 weeks – 5 years
To the whole Active Explorers Masterton team thank you so much for making Josh's time at Active Explorers so special – for all the songs you sang, games you played, stories read, tears dried and questions answered.  It has been wonderful to see Josh learning so much and growing in confidence so he is now so ready for his school adventure.  You guys do an awesome job, thanks.
Thank you so much for looking after Matt, for inspiring and supporting him and our family. This is really the end of an era for our family as we have attended Active Explorers Masterton since opening day.  What fantastic staff you have, always coming up with genius ideas and having extraordinary patience, encouraging kids to cooperate, make friends, pursue many many interests explore and develop coordination and so much more.  We have always appreciated the feedback on our kids and helpful advice and encouragement.  We will really miss the staff our friends at the centre, a massive thank you to you all.
Truly a humble thank you for opening your doors and welcoming me into your centre. I have loved learning alongside your teaching team, you are all so talented and have inspired me as a new teacher to be the best teacher as I can.
Thank you so much for the loving care and attention you have given Sarah over the last four years. The fact that she has come every day is a testament to the wonderful learning and social environment you have created at your centre.  Although she is excited about the new challenges of school, she will miss you all so very much.  Thank you for being such a big part of developing our keen, excitable, social kind girl.  We will miss you.
News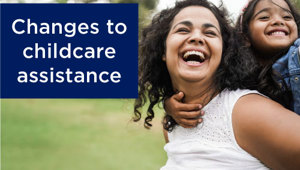 Effective 1 April 2023, more people will be eligible for subsidy and the hourly subsidy rates will increase.