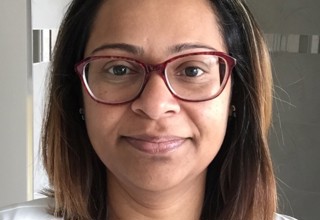 Zaveeni Buksh , Centre Manager
Bula, Namaste, Kia ora, Talofa, Ni hao, Hello everyone.
My name is Zaveeni.
I am Fijian Indian. I live in Whitby, with my husband and two children. I was a secondary school teacher in Fiji for 9 years. I moved to NZ in 2010 and that's when my passion for ECE started.
I am a qualified ECE teacher. I am an enthusiastic teacher and a leader because it allows me to share my experience and make connections with my skills, knowledge and culture. My personal philosophy for working with children comes from being born in Fiji and raised in a multi-religious/ multicultural society. Like Bronfenbrenner, I believe that our environments provide many opportunities to children for interactions to occur, from which they learn the ways of life and develop into competent individuals. I am zealous about teaching, learning, and creating meaningful links amidst the centre, people, cultures and the community.
Hobbies
Gardening, Crafting, Socialising, Singing and Dancing, Social fitness (Badminton, Netball, long walks), Reading for knowledge and pleasure
more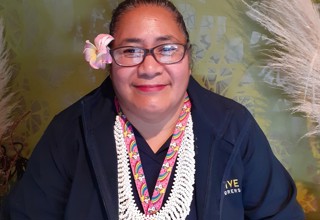 Tafaoga Fauolo, Registered and qualified Teacher
Talofa Lava My name is Tafaoga Fauolo, I was born in Samoa but most of my life has been spent in New Zealand.  I have been blessed with three children and three lovely grandchildren. 
I have been teaching for over 30 years around and this is my passion, working with Children, watching them flourish while they are having fun through learning. 
I love meeting new people young and old, my hobbies include volleyball, walking and signing. 
more
Hayley Hughes , Teacher - Registered and Qualified
Hi my name is Hayley I have been Teaching since 2011 and hold a Batchelor degree in Teaching (Early Childhood).  I live locally in Camborne and have lived in and around Whitby most of my life. 
I enjoy photography, cooking, arts and crafts and spending time with my niece and nephew. 
I am really passionate about children of all ages and enjoy setting up challenging activities to stimulate little minds.
more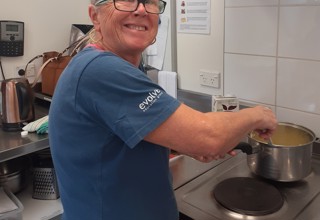 Breada O'keefe , Cook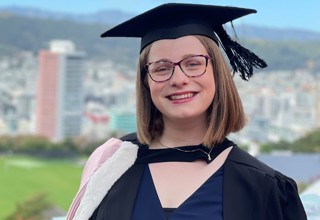 Samantha (Sammi) Dyke, Qualified Teacher (Taupata Room)
Kia Ora, my name is Sammi and I am a primary trained teacher from Porirua. I have wanted to be a teacher since I was 5 years old and have found a new passion in Early Childhood teaching in the Taupata room at Active Explorers Mana. I believe in respectful practice and forming strong and lasting relationships with the learner and their Whanau so I strive to be warm and welcoming to all who come through my ruma. I look forward to working with you all and forming our young tamariki into kind, caring and well-rounded citizens in our community.
Becs Hancock, Qualified Teacher (over 2's)
Kia Ora my name is Becs Hancock.  I am an experienced teacher and have been teaching for about 14 years. I have been working at Mana Active Explorers since September 2019. My role at Mana Active Explorers includes my team leader role of the over 2's, and I am positioned in the Manuka classroom.
I am passionate about working with infants and toddlers and young children, I am a creative teacher and enjoy activities such as baking and art and crafts. I also enjoy being part of a team and a role model for others.