Zaveeni Buksh , Centre Manager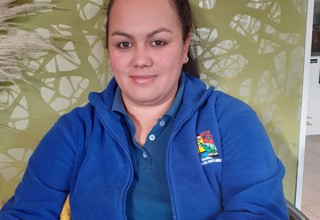 Maryjane Winiata, Teacher- Registered and Qualified
Kia ora koutou
Ko Maryjane Winiata ahau
I am a qualified teacher and have over 12 years experience in early childhood education.
I am a mother of three children and live in Plimmerton.
I can speak Te Reo Maori and have knowledge in tikanga and Te Ao Maori.
I have a graduate certificate in applied arts and practice the art of Maori weaving.
Early childhood is all about having fun and learning through play!
I look forward to getting to know the whanau and tamariki here at Mana Active Explorers.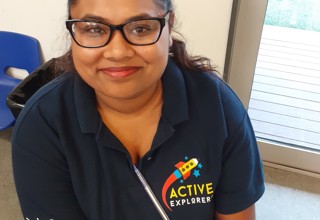 Sonia Baran, Teacher in training - 3rd year
Hi my name is Sonia Baran, I am from Fiji from the sugar city (Lautoka). I came to New Zealand in 1995 and lived in Newlands area my whole life. I have two handsome nephews who I am really attached to. I am currently studying towards my Bachelor of Teaching ECE and this is my third year.
I am looking forward to meeting your beautiful children at the centre and getting to know them.
Vinaka Vakalevu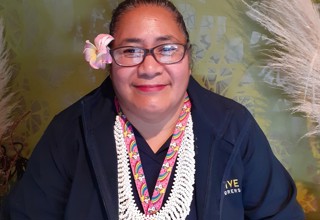 Tafaoga Fauolo, Registered and qualified Teacher
Talofa Lava My name is Tafaoga Fauolo, I was born in Samoa but most of my life has been spent in New Zealand.  I have been blessed with three children and three lovely grandchildren. 
I have been teaching for over 30 years around and this is my passion, working with Children, watching them flourish while they are having fun through learning. 
I love meeting new people young and old, my hobbies include volleyball, walking and signing. 
more
Hayley Hughes , Teacher - Registered and Qualified
Hi my name is Hayley I have been Teaching since 2011 and hold a Batchelor degree in Teaching (Early Childhood).  I live locally in Camborne and have lived in and around Whitby most of my life. 
I enjoy photography, cooking, arts and crafts and spending time with my niece and nephew. 
I am really passionate about children of all ages and enjoy setting up challenging activities to stimulate little minds.
more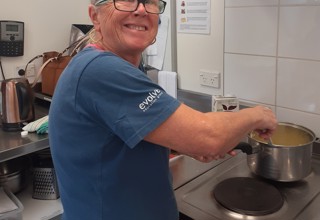 Breada O'keefe , Cook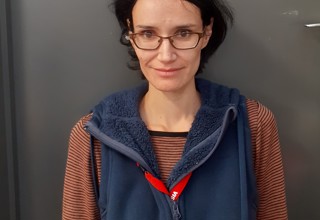 Rebecca,
Talofa, my name is Rebecca I really enjoy working with children of all ages. 
I have worked with children 0-5 in Early childhood for the past six years and proior to that I worked with 5-15year olds in the after school programme OSCAR, where I gained a certificate.  I am a certified nanny and I would love to operate my own home based service one day. 
I enjoy music and books which I share with Tamariki on a daily basis.  In my spare time I sing in a gospel choir. 
more