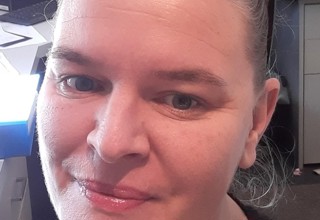 Theresa Stebbing, Centre Manager
My name is Theresa Stebbing I live in Whitby with my 2 teenage boys and husband.  We have a cat, bunny and a dog which keep us all very busy, along with weekend sports!  
I grew up in Christchurch and moved to Wellington when I was 22  to complete my Degree in Early Childhood Education.  I graduated in 2005 so I have lots of experience and knowledge to share as a Centre Manager.  I have a great passion for children of all ages but in particular, I have lots of experience and knowledge in babies and toddlers.  I adore the community of Porirua and have lived here for the past 10 years, the beach, of course, is a favourite place that's probably why I love it so much! Pop into Active Explorers Mana and say hello, our location is just fabulous!  
more
Lesley Hardy, Educator
Kia ora koutou

I'm Lesley. I have worked at Active Explorers Mana for nearly nine years and have been lucky to work with all the age groups. I live in Whitby and have three children and seven grandchildren. I continue to enjoy being part of the growing process of young children.
Kylie Paul, Registered Head Teacher
My name is Kylie. I am a mum of five gorgeous children and live in Titahi Bay.  I have had a passion for teaching since a young age and grew even more when I had my first child.
I have been a qualified early childhood teacher for over 10 years and still enjoy every minute of it!  I am also the team leader of both Kanuka and Manuka rooms and the Centre 21C.
I look forward to learning alongside you and your child/ren.
Teetu Nukunuku (Tee), Registered Teacher
Kia Ora Kia Orana
My name is Teetu Nukunuku (Tee) I am of Maori and Cook Islands Maori descent, living here in the heart of Porirua. I am a qualified and registered early childhood teacher and have been in the early childhood sector for six years now. Being a early childhood teacher has taught me how to grow as a teacher and a mother of four beautiful children. I have a great joy in being of service to children and providing them with the tools and methods to giving them the best start in life.
I enjoy performing Kapa Haka with Pukehuia Kapa Haka group and dancing for Enua Manu Cook Island performing group. I am a big fan of the Brisbane Broncos and the Queenland Rugby League Team.
Melissa Brown, Educator
I am of Maori and Pakeha descent. I have lived all my life in Porirua and have raised my two beafltiful children. I am also a step nana to six beautiful mokos. I plan to study and gain my degree in Early Childhood Teaching. I enjoy playing indoor netball and going to the gym.
I believe the most important thing you can give children is time and love, and with these two things children are given the basis for personal growth.
Min-ju Heo, Registered Teacher
Tena Koutou
Hi! My name is Min-ju Heo (MJ) and I am from South Korea. I visited New Zealand in 2015 and was fascinated by the beautiful environment here for early childhood education which is different from my home country. So I decided to study early childhood and work with children in New Zealand.
I have a graduate diploma in early childhood education and am a registered teacher. I believe children's participation in their learning should be acknowledged and appreciated. I also believe the partnership with children, family/whanau should be based on the respectful, responsive and reciprocal practice.
I am looking forward to getting know family/whanau and children in Active Explorers Mana.
Maryjane Winiata, Registered Teacher
Kia ora koutou
Ko Maryjane Winiata ahau
I am a qualified teacher and have over 12 years experience in early childhood education.
I am a mother of three children and live in Plimmerton.
I can speak the basics of Te Reo Maori and have knowledge in tikanga and Te Ao Maori.
I have a graduate certificate in applied arts and practice the art of Maori weaving.
Early childhood is all about having fun and learning through play!
I look forward to getting to know the whanau and tamariki here at Mana Active Explorers.