our story
Mana Early Learning Centre aims to provide a warm, caring, family environment which strives for high quality care and education for infants, toddlers and young children.
We acknowledge the importance of parents as first teachers and encourage positive relationships between teachers, parents and whanau. We provide appropriate learning experiences throughout our day, utilising the skills of well trained, professional and experienced teachers. Providing a well-resourced centre in which teachers experience ongoing professional development and training is important to us. 
We recognise and celebrate the individuality of each child, and respond to their unique needs and interests through providing a variety of stimulating learning experiences in a programme designed to promote learning for all.  Teacher/child interactions are fostered in a caring and nurturing environment in which all children are equal, and in which children are encouraged to gain positive dispositions to learning and social competence. 
ERO Report
The Education Review Office (ERO) is the New Zealand government department that evaluates and reports on the education and care of students in schools and early childhood services. ERO's reports are used by parents, teachers, early childhood education managers, school principals and trustees, and by government policy makers.
Early childhood services are reviewed on average once every three years. Reviews will be more frequent where the performance of a school or centre is poor and there are risks to the education and safety of the students, or less frequent where a school has a stable reporting history and demonstrates good self-review processes and use of its assessment information.
You can read our centre's ERO review here.
centre information
Centre Hours:
Monday to Friday: 7:30 am – 5:45 pm
Half Days/Full Days
Saturday, Sunday & Public Holiday: Closed
Ages Catered For:
3 Months – 5 Years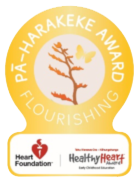 I just want to let you know I have been so impressed with all the teachers over the last few weeks. Starting Isla in day care has been a challenging time for me as it always is with a change. The room one staff have been so fantastic in easing my anxieties and helping Isla settle in. I have been so impressed by how they keep in touch during the day if needed and all the feedback I have got.


Isla has settled so easily I think and that is because of the amazing nuturing environment and caring staff. Finlay also is doing so well and so happy in room 4. I again have been very impressed by the teachers.

I haven't given much feedback but since we have been in Active Explorers Mana it has been such a great center to have our children in and nice to know they are safe and happy while we can't be with them. You are all so great at your job