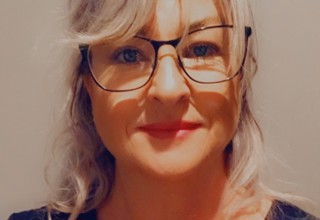 Tania McMahon, Centre Manager
I have worked as a teacher for over 25 years. I live in Southbridge with my husband, we have 3 daughters.
I believe children are all unique individuals who need positive relationships and a safe nurturing environment to grow, learn and develop into confident and competent lifelong learners. 
I have a Diploma of Teaching ECE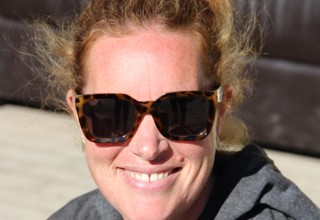 Claire Stephens, Teacher - Enquirers Classroom
I live in Doyleston with my husband Jeremy and our three lively children, Bryon (11), Samuel (8) and Charlotte-Rose (6). I have been teaching preschool aged children for over 14 years. I have a passion for under 5s, as I believe these are their most important learning years.
I have a special interest in music and sport, which have been a major part of my life growing up.
Diploma in Teaching and Learning (ECE)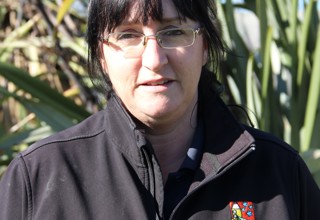 Andrea Loveridge, Teacher
Hi, my name is Andrea and I live in Doyleston with my partner Shane and our son Jay. Our daughter Grace has left the nest and lives in Lincoln. My working background is in accounting, but I've always been interested in helping and working with young children. After becoming a mum myself,  I became even more passionate about helping young children learn and achieve.
The opportunity came up to do some relieving work here, and 18 months later I was offered a permanent position. I love that no single day is the same, it is rewarding, challenging and always interesting. I love being around the children and admire their endless energy, honesty and resilience.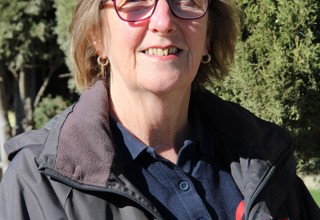 Dianne Simkin, Support Teacher
I've had many years of experience working with children. Prior to joining Active Explorers Leeston, I worked at Westport Daycare as a reliever and then full time in their nursery. I'm a mum to two grown up children - a daughter Michelle who lives in Leeston and a son Timothy who lives in Australia. I also have five gorgeous grandchildren.
I look forward to meeting and working alongside all the children and families here at Active Explorers.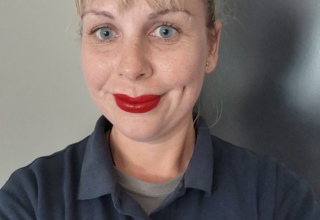 Emma Knights , Teacher
Kia ora my name is Emma. I have been working with Active Explorers Leeston for a year.
I am currently undertaking study to obtain a Bachelor in Teaching ECE. I live in Leeston with my 2 sons and partner. I enjoy sunshine, the beach, family time and walking my dog.
I value an environment that supports children-led exploration and learning.
Nga Mihi.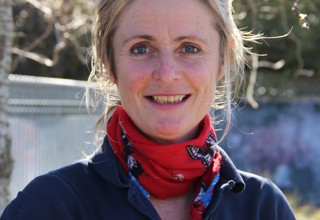 Simone Weston, Teacher-Discoverer Class
Hello my name is Simone and I have a Diploma in teaching ECE.
I have been teaching and relieving in ECE for over 20 years. I have returned to the Selwyn area after being in Otago.
I live in Irwell on a farmlet with my husband and daughter with an eclectic menagerie of animals.
I am passionate about providing a stimulating and challenging environment which nurtures a child's natural curiosity
and sense of wonder. I believe quality interactions and relationships are key in supporting a child's growth and
development to becoming capable and confident learners. I love working with families and believe in the strength of family support connection.
In my spare time I enjoy painting, sketching, reading, gardening and growing food.
more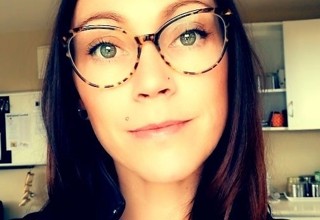 Kimberly, Teacher - Explorer Class
I have worked at Active Explorers Leeston for 4 years teaching a range of aged children.
I am a mother of 5 boys and live locally.
I have always been around children and really enjoy their energy and company.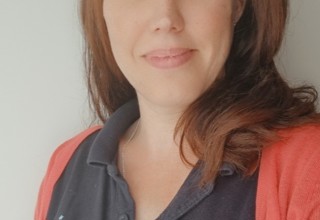 Hayley Trushell Bryant, Head Teacher Explorer Class (0-2yr olds)
Kia ora, my name is Hayley
I live in Southbridge with my husband Matthew and our 2 children, Max (5) and Emily (3). I also have a 19 year old son called James. I have been teaching for  20 years and have a love of the growth and development of all children but my passion lies with working alongside infants and toddlers.
I am a big believer in the environment as a third teacher and this is reflected in my calm, nurturing teaching practice. Our nursery is an unhurried environment that encourages and supports freedom of movement and independence.
Originally from England, I emigrated to NZ in 1989 with my family. After spending many years living in Auckland and Christchurch, we finally settled in this amazing community which we love!
Walking, painting and spending quality time with my family are just a few of the things I like to do during my free time.
Bachelor in Teaching and Learning (ECE)
more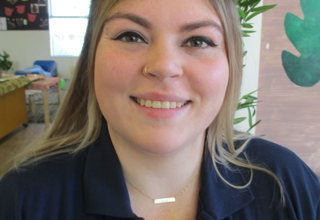 Olivia Burton Martyn, Teacher
I live locally in Leeston with my partner, our 2 dogs, cat and welcoming our first child soon. We enjoy getting out on our boat fishing as much as we can, getting our dogs out and I enjoy crafting as much as I can. I am completing my Bachelor of Teaching this will be completed by Jan 2022. Previously I worked in a very large centre in Christchurch for 3 years.  I love teaching in the community that I live in.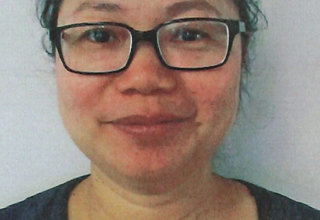 Robin, Teacher - Discovery Class
Kia Ora, I'm Robin. I just graduated from early childhood teaching in NZTC. I like playing with and alongside children and I am passionate about supporting their learning and development.
I initially come from China and now I'm living in Leeston with my husband and two children. I enjoy spending my free time with music, delicious food, painting and my family.
I have a Graduate Diploma in ECE teaching
more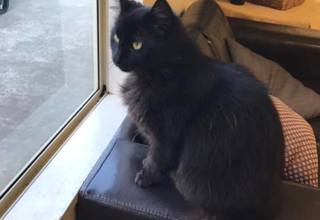 Lucy the Cat, Qualified Cuddlier
Lucy is a very special member of our team here at Active Explorers Leeston. Lucy chose to become a team member in 2019, and his special gifts are in meeting and greeting our teachers and families.
He is known to be a great player at hide'n'seek and likes to explore and play in our big outdoor space.
Lucy is a friend to all and offers everyone that homely feel to our centre.