Active Explorers Leeston is a vibrant, family-focussed early childhood centre with an expansive playground and large, inspiring classroom spaces. Our highly qualified and experienced teaching staff love what they do and are committed to ensuring you and your child get the most out of your time with us.
The early childhood years are pivotal in instilling children with a lifelong love of learning. Help set your child up for a bright future. Visit us at Active Explorers Leeston.
Centre Hours:
Monday to Friday: 7:00 am – 5:30 pm
Half day/full day options
Closed Saturday, Sunday & public holidays
Ages Catered For:
0 – 5 years
Excursions
Active Explorers Leeston is fabulous, and I really mean that! What brilliant teachers.  They all have such a warm nature and very kind to all the children.  My son Gus goes here and he absolutely loves each day... they let the children do what they love the most. I think you are an awesome team and I couldn't be happier that Gus goes to such a caring Preschool. WELL DONE TO YOU ALL YOUR A FABULOUS TEAM.
Active Explorers is a fantastic centre that I would totally recommend to others.  The teachers are great with my kids.  They do so many activities and explore and focus on topics throughout the year. 
As a parent we are kept up-to-date with what is going on.  They also have many activities to include parents such as excursions, cross country, and Mataariki.  As a parent I definitely feel a part of Active Explorers and am very happy that my children belong to this Centre.
We just wanted to say a HUGE thank you, to all the staff who have supported and nurtured our boys over the last 3 years!!
You have always made them feel safe and cared for, and have certainly been a big part of their 'special years'. You're all amazing and so a fabulous job!!
Love Natahna and Liam
10/10! I was really happy about my daughters improvement and I can say that all of the teachers are amazing, they are friendly and always greet you with a big smile! My daughter is always excited to go to daycare, and I am happy because my daughter is happy too!
News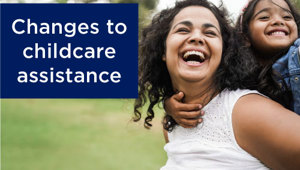 Effective 1 April 2023, more people will be eligible for subsidy and the hourly subsidy rates will increase.
This week children from Active Explorers Leeston's Enquiry Class learnt how to make manu taratahi kites, with the help of Coby's talented mum, Karen Quinn.