our story
Active Explorers Leeston is licensed for 66 children aged between birth and 6 years. We have an expansive playground and large classroom spaces  that are set up and changed daily to reflect the children's learning. At Active Explorers Leeston we pride ourselves on having great levels of qualified and experienced teaching staff that are confident in the care and education of young children. 
Our vision is to provide high quality care and education that supports children and their whanau to develop the skills, knowledge, and values needed to actively and positively contribute to a changing world.  We are a partnership – the Centre, whānau, early childhood staff and ākonga collaborate as a learning community to allow children to experience and explore the world around them through play whilst feeling nurtured and secure.
The teachers at Active Explorers are committed to making sure that you and your child get the most out of your time in the centre and we encourage you and your family members to visit at any stage.
Please feel free to come into the centre at any stage and we will show your through our facilities. No appointment is necessary.
ERO Report
The Education Review Office (ERO) is the New Zealand government department that evaluates and reports on the education and care of students in schools and early childhood services. ERO's reports are used by parents, teachers, early childhood education managers, school principals and trustees, and by government policy makers.
Early childhood services are reviewed on average once every three years. Reviews will be more frequent where the performance of a school or centre is poor and there are risks to the education and safety of the students, or less frequent where a school has a stable reporting history and demonstrates good self-review processes and use of its assessment information.
You can read our centre's ERO review here.
Centre Hours:
Monday to Friday: 7:00 am – 5:30 pm
Half Days/Full Days
Saturday, Sunday & Public Holiday: Closed
Ages Catered For:
Birth – 5 Years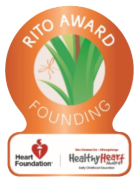 My kids have been going to this Preschool since we shifted to Leeston about 4 years ago. Active Explorers is a fantastic centre that I would totally recommend to others.  The teachers are great with my kids.  They do so many activities and explore and focus on topics throughout the year.  As a parent we are kept up-to-date with what is going on.  They also have many activities to include parents such as excursions, cross country, and Mataariki.  As a parent I definitely feel a part of Active Explorers and am very happy that my children belong to this Centre.

When I think of Active Explorers Leeston...

It's Fabulous, and I really mean that! What brilliant teachers.  They are so warm natured and very kind to all the children.  My son Gus goes here and he absolutely loves each day... they let the children do what they love the most. I think you are an awesome team and I couldn't be happier that Gus goes to such a caring Preschool. WELL DONE TO YOU ALL YOUR A FABULOUS TEAM.

We just wanted to say a HUGE thank you, to all the staff who have supported and nurtured our boys over the last 3 years!!
You have always made them feel safe and cared for, and have certainly been a big part of their 'special years'. You're all amazing and so a fabulous job!!

Love Natahna and Liam

Our wee buddy loves this preschool as it has brought the best out of him .He now has more confidence and become more outgoing.We believe this is due to the staff keeping the children engaged and interested in activities.

Thank you to your team

Tracey and Nigel Crawford


Our little girl has loved going to this centre since being 4 months old, it has made her very confident with every task that she tries and I believe this is due to the fabulous staff.

The staff are very caring and make it very easy to leave her each morning, knowing she will be well looked after.

Active Explorers Leeston is wonderful and I highly recommend.

Thanks to all the great staff.

Samantha Hardy
Active Explorers Leeston

As a preschool teacher myself, finding somewhere that met my high expectations was a huge task.  But from my first visit to Active Explorers, the caring professional staff, the warm welcome and the genuine interest in my family won me over. My children have settled quickly and I have seen them thrive and grow in this rich environment. #happychildrenhappymummy

Thank you Active Explorers.

We love that our daughter is so loved and cared for at Active Explorers Leeston. All of the teachers have taken the time to get to know her and support and extend her interests of music, drama, dance and language.

Her relationship with her key teacher, Lisa, is very special, and her transition from the toddler room to the "big side" has been well supported and totally led by her needs and readiness.

Another awesome thing about Active Explorers is the environment and the inclusion of the children in caring for and developing their outdoor space - which is huge!