Audreyanne Ormond , Centre Manager
What inspired you to become an early childhood teacher?
I have always been naturally drawn to working with tamariki. My Dad was a primary school teacher so growing up I always admired what he did and how he was with children. I dabbled in a few different tamariki based career paths before setting my sights on ECE. I trained as a nanny, did some courses in youth/social work before I enrolled at Otago University to study education. I've been working in the ECE sector since 2010.
What do you love most about what you do
I love it all, the good with the bad, the successes and the challenges. I love working with a team of passionate teachers and I love how education is constantly evolving. It is a very satisfying sector to be a part of.  
What is your favourite time of the year at the centre, and why?
August/September – we attend Polyfest every year and we love all the hype, practicing the singing, the dancing, hearing the haka echoing down the halls. Seeing leaders emerge, confidence grow! We always celebrate this event with a whanau morning or afternoon tea (inviting all parents, whanau back to the centre) to celebrate all the efforts. It takes a lot of courage to take the stage and perform for a room full of people so the sense of achievement for our tamariki is amazing!
more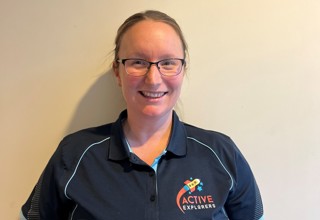 Fabienne Hamill , Team Leader Under 2s
Kia ora, my name is Fabienne Hamill,
I am excited to be leading the wonderful Under Two's team at Active Explorers.  I have been working here since 2010 spending some time in each of the rooms but the majority being in the Under Two's which is my passion.  I have a graduate Diploma in Teaching (Early Childhood Education) from Massey University as well as a Bachelor of Science in Psychology from Otago University and am fully registered.  
I live on a farmlet with my husband Brett and our two beautiful girls Lily and Darcy.  My interests include horse riding, movies, reading, being outdoors and spending time with family and friends.
I look forward to getting to know all the children and their whānau and am excited to be a part of their lifelong learning journey.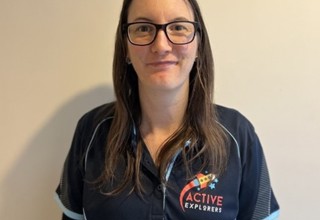 Staci Lind , Team Leader - Pukeko Room
Kia ora, my name is Staci Lind
I am a fully qualified and registered ECE teacher. I love working in the Pukeko room where my experience for fun learning environments are forever growing.  Before working at Active Explorers I worked in Queenstown for 3 years as an ECE teacher. I am originally from Wanaka and I did my Bachelor of Teaching in ECE in Dunedin.  I enjoy being outdoors, whether it is hiking, fishing, jet boating or gold panning.  I also enjoy playing pool.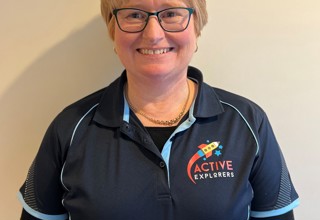 Tracey, Centre Administrator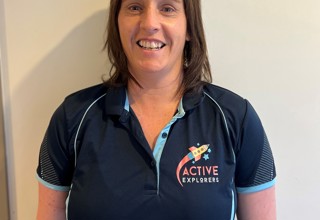 Leah, Centre Cook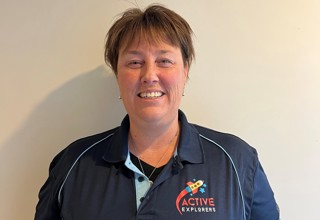 Lisa Mooney, Kaiako - Pukeko Room
Kia ora whanau, My name is Lisa Mooney.  I have been working at Active Explorers for over 12 years.  I started part time in the kitchen, job sharing.  I then started doing some relieving on my days off.  I then left my kitchen job and became a fulltime reliever which lead to me getting a full time unqualified teaching opportunity in the Pukeko room in 2018.   I have been married to Kelvin for over 25 years and we have 3 adult sons.  Invercargill has been our home since 2009 and we wouldn't change it, we love it here.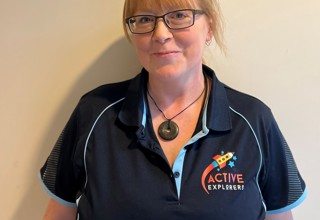 Belle Gilmour, Kaiako - Tui Room
Kia ora, my name is Annabelle Gilmour
I have spent enough time in Invercargill to love it and call it home.  I have over 18 years' experience in early childhood education including working with children with special needs and pasifika education.
I live with my husband in our now empty nest where I enjoy reading and creating artwork when I can't be out in the garden or the great outdoors.  I am excited about getting to know you all, while creating a nurturing and exciting environment for young tamariki.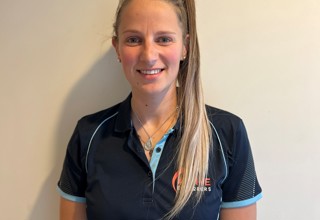 Teash Butler, Kaiako - Fantail Room
Kia Ora, my name is Teash,
I'm really looking forward to becoming a part of the ruma Fantail team.
I am excited to spend my days working with the tamariki, getting to know them and their families and growing new bonds.

In my spare time, I love creating precious memories with my fiancé, our daughter Isla, and our families.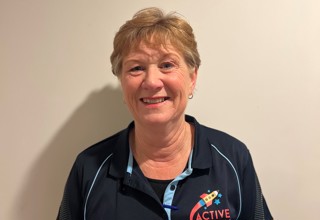 Mary, Kaiako - Pukekeo Room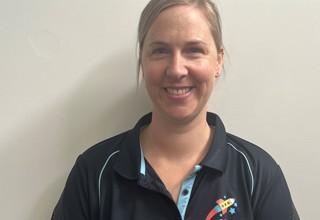 Lyn May, Kaiako - Fantail Room
Kia ora my name is Lyn,
I am so excited to be working in the under 2's team with the wonderful Fantail kaiako and tamariki.  I graduated from the University of Otago with a Bachelor of Education in 2009.
I'm a born and bred Southlander, and live with my husband Bradley and our two children Maddie and Sam.  In my spare time I enjoy a wide range of things from exploring the great outdoors with my family through to relaxing watching a good movie.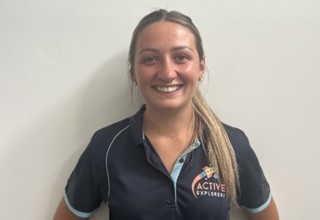 Kate Millar, Kaiako - Fantail Room
Kia ora my name is Kate,
I am thrilled to be a part of the Fantail team, working alongside children supporting them learn and grow Is my passion. I started teaching as a reliever in 2017 spending time in each room before becoming permanent in ruma Fantail.
In my spare time I enjoy making memories with my Husband, family and friends. I enjoy music, traveling and being outdoors.  I look forward to furthering my knowledge and building strong relationships with the families and ruma Fantail Tamariki.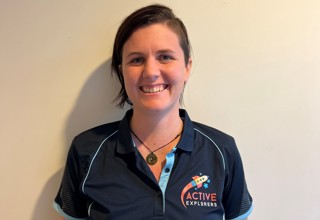 Moana Whelan, Kaiako - Fantail Room
Kia ora my name is Moana,
I love being apart of the Active Explorers team working in the under 2's again, as break cover this time.  I have been teaching since 2010 and have a Bachelor of Teaching in Early Childhood from Open Polytech.
My husband Mason and I have two children, Pippa & Oliver.  In my spare time I love exploring outdoors and spending time with family and friends, we spend most of our weekends track side at speedway.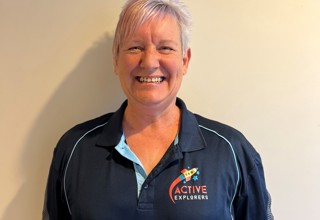 Kirsten, Kaiako Kea Room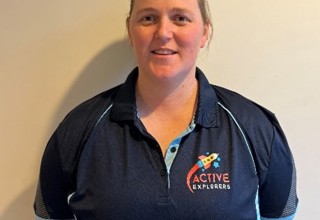 Rebecca Quinn, Kaiako - Fantail Room
Kia ora, my name is Rebecca,
I am super excited to be part of the amazing ruma Fantail team, I absolutely adore working with and alongside young children, it was be my pleasure getting to know you and your child over the coming months.
My spare time I like to spend with my fiancé Dion and our huge blended family which consists of Skye, Shinika, Baylee, Stacie, Rylie, Jake and Isaac (no they do not all live at home, I happy to add some are already at Uni). We also have a gentle giant Rottweiler called Bear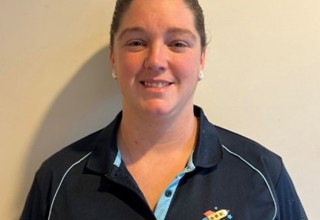 Amber Crighton, Kaiako - Tui Room
Kia ora, my name is Amber Crighton, I am a born and bred southlander, I have been working with children since 2004 and gained my qualification as an Early Childhood Teacher in 2010.  I have worked with children of all ages but my true passion is for providing for the infants.
I am the proud mother of an amazing little lady Hayley and have a devoted husband Mark.  I love to spend time with my family creating memories that last a lifetime.  Given the time to relax I enjoy puzzles and colouring.
I would like to thank you for choosing us to care for your most precious and prized taonga/treasure.  I'm looking forward to discovering their little quirks and building relationships with you and your Whanau.
more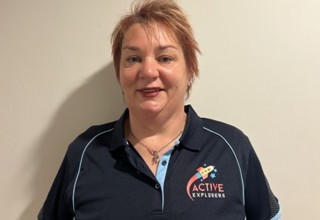 Bronnie Beer, Kaiako - Pukeko Room
Kia ora, let me introduce myself. My name is Bronwyn Beer but you can call me Bron or Bronnie. I graduated from Otago University Southland Campus with a Bachelor of Education in Early Childhood Education. I was first drawn to teaching while being a parent help at a primary school which sparked my interest for teaching young children.
I have been teaching since 2003 and first started with Active Explorers as a reliever, working with all the age groups within the four rooms.  I was drawn to stay on a more permanent role in the Pukeko Room. I have a real desire for supporting and encouraging your child's learning journey as we build reciprocal relationships.  I have always had a passion to teach young children and to nurture and inspire them to grow into confident and capable young learners as they begin to make discoveries and evolve.
On a personal note I have a husband, Lindsay, and a daughter, Shannon.  I also have two beautiful granddaughters, Lucy and Ruby, who take up most of my spare time.  When I am not looking after them I enjoy watching the mighty Southland Stags, art, travelling, socialising, and reading to extend myself.  I have a great sense of humour.
more