Active Explorers Highbrook has eight separate rooms, so children can enjoy age-appropriate activities and learning opportunities. Our amazing facilities also include a wharekai (dining room) where our pre-schoolers all come together to dine as a community.
Nursery
Active Explorers Highbrook is fortunate to have a dedicated Nursery room for our 0 – 1 year olds. Designed to be an extension of your own home, it feels like a warm and welcoming lounge room.  No walking feet in here, just babies, so it is safe and secure for our very youngest Active Explorers.  Our babies are free to explore and play when they are not sleeping. Outdoors area is available when weather permits.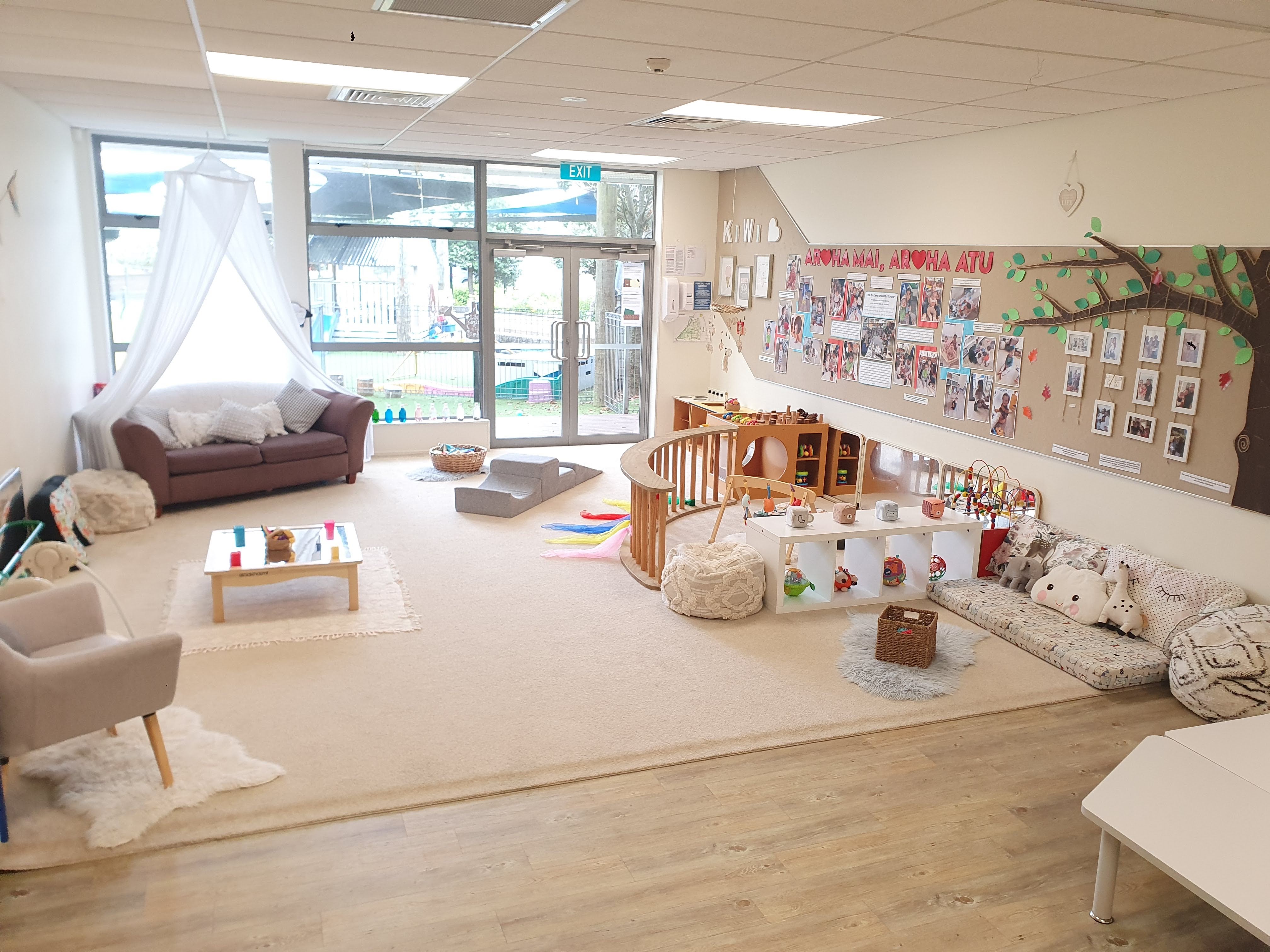 These two infant rooms offer our infants aged 1 -2 a soft caring environment where they can explore and develop across the 5 domains of development crucial for this age. Our team excel in creating interesting learning experiences that enhance fine motor skills and cognitive growth, while filling their buckets with loads of positive language.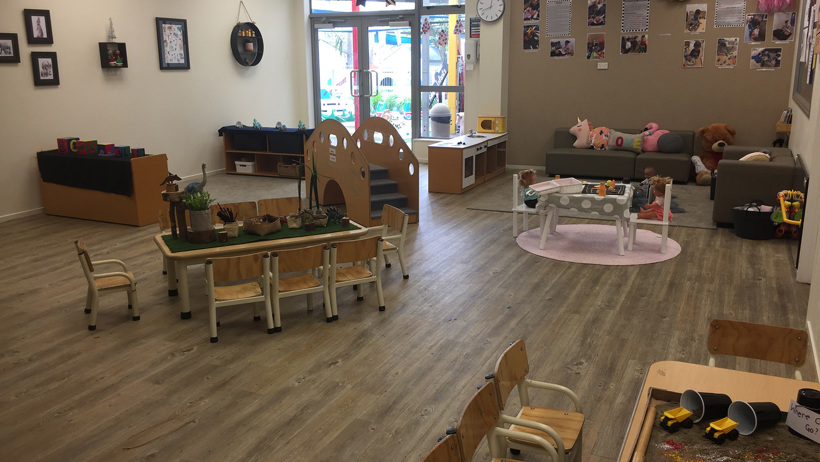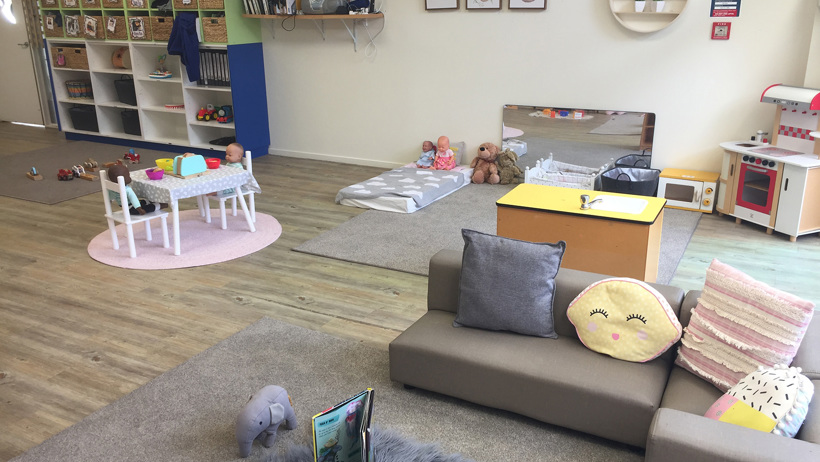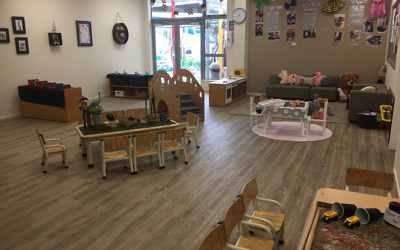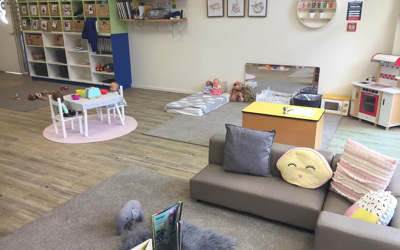 Kiwi, Tui and Kakapo Toddlers
These three vibrant rooms cater for our toddlers aged 2 to around 3.5 years old. They are inspiring, and engaging spaces with plenty of fun filled activities and meaningful learning opportunities. Our team focus on building social skills and enhancing our toddler's resilience.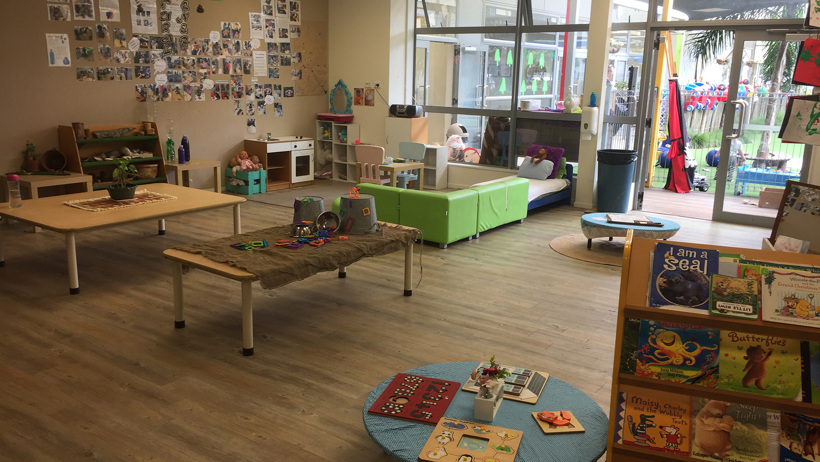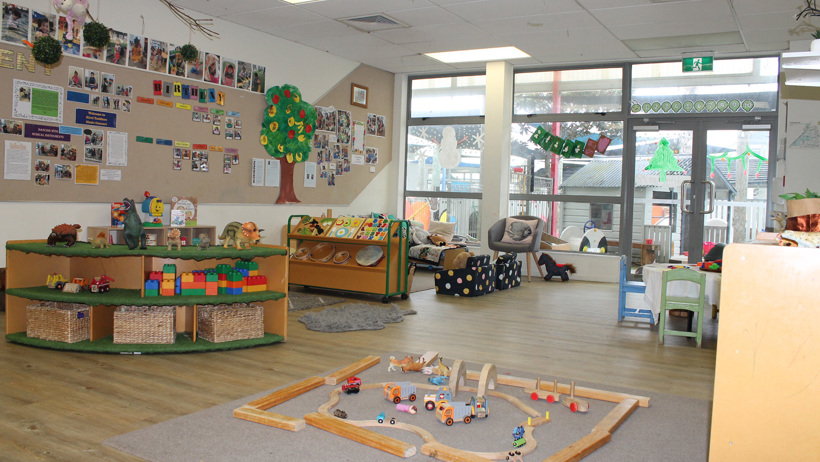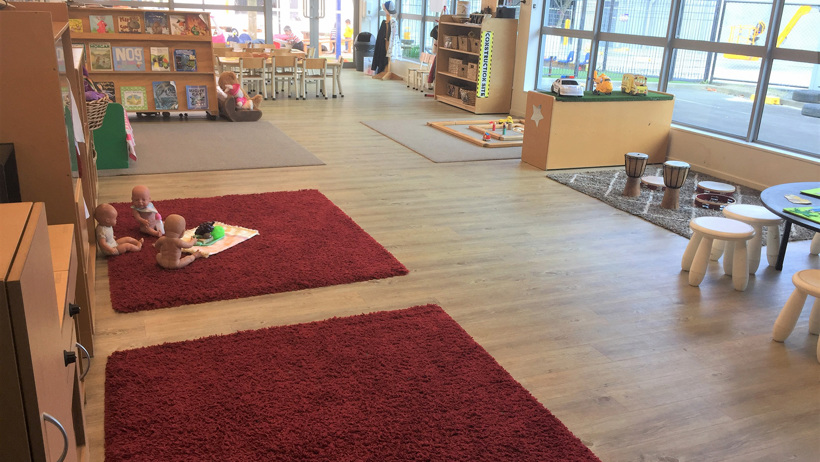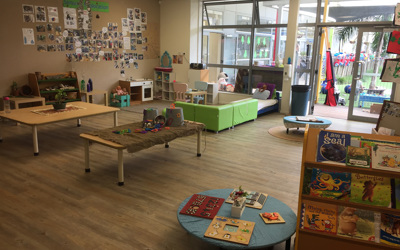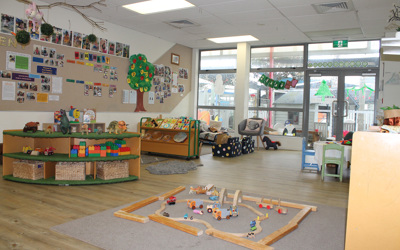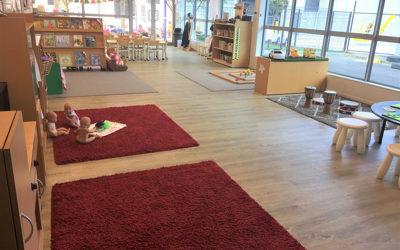 Kakapo and Kiwi Young Children Rooms
Our pre-schoolers aged 3.5 to 5 years, are well catered for here with plenty of activities that challenge and extend their interests.  We have an excellent transition to school programme, and our famous wall of graduates leave the centre as confident little learners ready to start their next chapter at BIG school.