There are a host of reasons why so many families choose Active Explorers Highbrook. Here are just a few of them:
Three Healthy Heart meals a day
Free nappies
Extended hours great for working parents (7am to 6pm)
Age appropriate resources in each room
Creative, innovative programmes
Exceptional resources
Our amazing Nanny Deb teaches children to recycle resources and unleash their creativity
Highly regarded transition to school programme
Weekly dance classes
Regular celebrations (eg. graduations, cultural events, grandparent days)
Wharekai – a dedicated dining room where our preschoolers dine each day, just like at home
Awesome playground and garden – we've even built a hotel for bugs!
Diverse, multicultural community of staff, children and families
Strong community focus including visits to our local retirement village
Active Explorers Highbrook is a place of...
Acceptance and Appreciation of our Diversity
Cuddles, Caring and Compassion
Teaching Social Competencies for the Future
Individuality and Uniqueness that is Celebrated
Voice's that are Listened to and Heard
Energy, Motivation and Resilience

Empathy and Understanding
eXpressing yourself Confidently
Playful learning through Inquiry
Love and Laughter
Open-ended Intentional Teaching
Relationships built with Respect
Empowerment
Reflection, Reflection, Reflection
Safety and Security to Thrive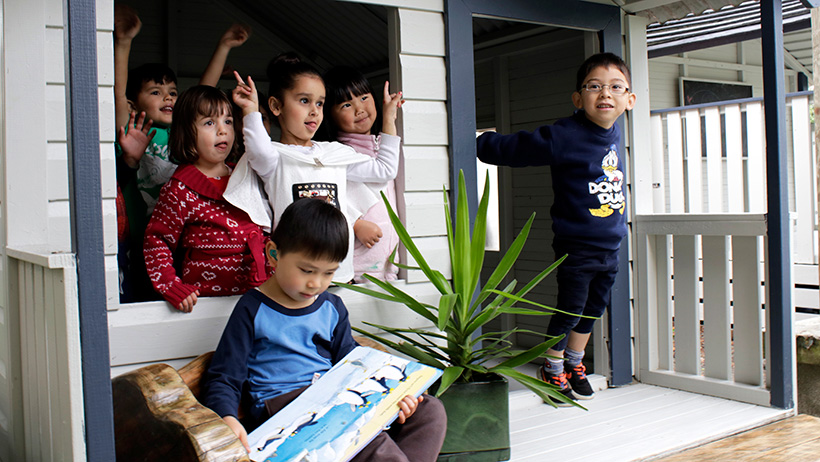 Evolve Education Group is a leader in early childhood education, with over 120 centres across New Zealand offering a range of top quality learning options for all of our families.
Our highly regarded brands – which include Active Explorers, Lollipops, Pascals, Learning Adventures, Little Wonders, Little Lights and Little Earth Montessori – nurture children to love learning and become the best they can be. Rich and diverse educational opportunities are delivered by passionate, experienced educators in purpose designed centres equipped with the latest learning resources.
Evolve Education Group is helping shape the future, preparing little minds for great things in today's ever changing world.