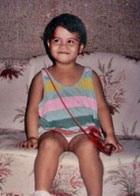 Camille De Jesus
Acting Team Leader
Mabuhay! I moved to New Zealand from the Philippines in 2012.  As a fully qualified registered teacher, I also have a Master of Education (ECE).  My favourite things to do include travelling, painting, exploring outdoors, and trying out new cafes. 
I have a passion for working with young children, having been a teacher for over 10 years. I believe in providing young children with endless opportunities to wonder and imagine through play and to build relationships with young children and their whānau. I look forward to meeting you all and become a part of your child's learning journey.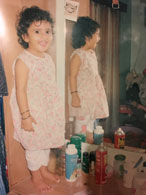 Shika Prasad
Acting Team Leader
Kia ora and Namaste - I am Shika, I have over 6 years' experience in ECE. I love working with children as I continue to learn something new every day, as well as grow with them. I don't have children of my own but I have a beautiful niece and nephew who I love dearly. Being an ECE educator I have developed some great relationships with the children and parents I work with, and that is one of the most important things I feel is part of my career, and in saying that, the I children work with I share the same amount of Aroha for them as I would if they were my own. I consider them as Whanau.  In my spare time, I enjoy spending time with my family and friends and enjoying life itself, as it is very precious. I also love to travel, eat delicious food, take part in fitness lessons, go on adventures as well as take photographs of all things which catch my eye.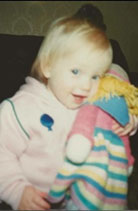 Nikita
Acting Team Leader
My name is Nikita, I have two gorgeous children of my own, an older boy Nikora and younger girl Izabella, whom I absolutely adore. I have a Bachelor of Teaching (ECE),  a Postgraduate Diploma in Education (ECE), full teacher registration and a Certificate in Advanced Performance in Dance. I have been in early childhood education for over 8 years and absolutely love my profession! I love to dance and sing so I always enjoy bringing my passion for children together with my passion for the Arts and provide loads of creative learning experiences for the children in my care.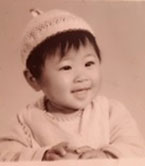 Rui
Team Leader
My name is Rui, I have two beautiful daughters. I have truly found my calling as a Mother and Educator.  It brings the greatest joy watching our children grow & explore.  My interests are reading, sculpture & calligraphy, but my greatest joy is to watch my children sports events.  Based on Gerber's philosophy, my teaching pedagogy is to respect children's natural development and always be mindful of our children as strong, competent and capable individuals.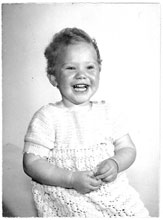 Vanessa Rose
Centre Administrator
I studied Early Childhood straight after leaving High School and for several years worked in early childhood centres and nannied here and overseas.  An opportunity arose for me to join my father in a family business where I worked for several years in administration and sales.  After having my son, I realised I wanted to return to the early childhood industry.  An industry I am passionate about.
My favourite thing about working as centre administrator is seeing all the beautiful smiles that come through our doors.  The most wonderful greetings by excited children.
I love spending time with my family and I have a very busy toddler who keeps me on my toes.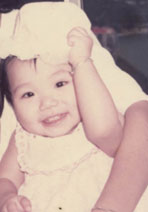 Nila Chung
Curriculum Manager
My name is Nila Chung. I am originally from Hong Kong and have moved to New Zealand in 1994. I enjoy spending time with my family, my husband and my two young children. We enjoy travelling and learning the different cultures. I have graduated from The University of Auckland with a Graduate Diploma in Teaching (Early Childhood Education). I also hold a degree in Bachelor of Arts majoring in psychology and Japanese.
I have worked as a behavioural therapist before I became an ECE teacher in 2009. I have started working at Active Explorers Highbrook as a teacher and then moved onto a Team Leader role before I became the Curriculum Manager of the centre. I enjoy working with young children and the lovely team of teachers in our centre. I am looking forward to meeting you and your child.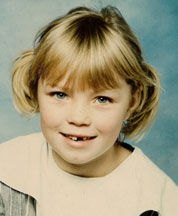 Jade
Fully Registered Educator
My name is Jade and I have been teaching for over fourteen years. I knew I wanted to be a teacher from a very young age. I love coming to work everyday and walking into bright young smiles and endless hugs. I have such a passion to teach and I enjoy making wonderful relationships with children and their families. I have three children myself that are enjoying primary school. In my spare time I love spending time at the beach walking and exploring.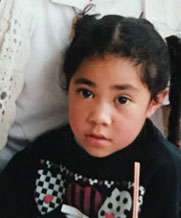 Veronica Tavo
Team Leader
Malolelei, my name is Veronica Tavo, I have been teaching in early childhood for over 4 years, my inspiration of becoming a teacher blossomed from my role model who is my grandma. I now have 2 toddler boys who takes up most of my time and life which makes up my passion for teaching with children. I believe teaching comes naturally from the heart which are made up of love and care which incorporates lifelong values and beliefs which have been instilled in me at a very young age that I continue to pass down to the children I teach today.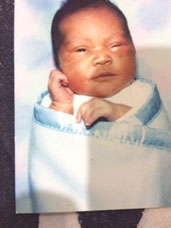 Daphne Mika
Fully Registered Educator
Talofa lava. My name is Daphne Mika. I have been teaching for 4 years and it is a rewarding and exciting experience to be a part of.  My 4 beautiful children are, Berinth, eldest son, daughter Angel, and 2 sons Constantine and Christian living in France participating in Professional Rugby League.   Blessings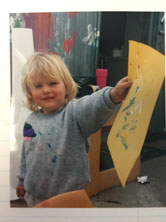 Lacy Jean Hodgson
Acting Team Leader
Hi my name is Lacy Jean Hodgson. I have a young son who makes me incredibly proud to be a mother, he's my motivation in my career and in life every day. I have always been passionate towards caring, teaching and loving children.  From a young age, I knew I wanted to be a teacher, so after having a child of my own I turned my dream into a reality. I have been working in the ECE for almost 3 years now and coming to work is my joy.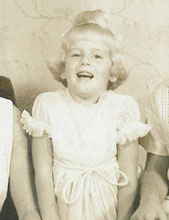 Janine Baker
Centre Manager
Hi, my name is Janine and I have been at Active Explorers for just over a year.  My life experiences have lead me to this Centre and equipped me for leading this amazing team.  Understanding another's perspective, being generous with time, having empathy, listening and creating a sense of belonging is all part of my day.  What an amazing job I have.  I am a Mother, Matriarch and friend who enjoys eating, laughing & learning.  Life has been kind x