Janine Baker, Centre Manager
What do you love most about what you do?

We make such a difference in ECE.  Social competency, empathy, self-regulation are so integral for life's journey and it all starts in our early years.  Every day I marvel at the wonders of our children, witness their growth, emotionally, physically and creatively. 
Understanding another's perspective, being generous with time, listening and creating a sense of belonging is all part of my day – what an amazing job I have!  I love nurturing our amazing team, as well as our babies and have a unique ability to look holistically at people and help them grow.  I am a mother, a matriarch who wants better for our children.  Life has been kind.
What inspired you to get into the early childhood sector?

I spent many years in hospitality, and owned Hammerheads restaurant for over 20 years.  After stepping out of hospitality I decided to work in the early childhood sector.  Knowing NZ has such a strong ECE curriculum, I felt this was where I belonged and could add value.  All the skills I have learnt throughout life, I use here every day, inspiring my team and our children.  It truly feels like all roads led here.
What are your three favourite things about Active Explorers Highbrook?

Wow ONLY three?!  I will try…
We are surrounded by an industrial hub.  That brings a beautiful diversity which I doubt our families will ever experience again.  I hope this stays with our children, learning from other cultures and understanding the world.
Step inside and you will feel the love instantly, it is tangible.  My team create this, you will know what I am talking about when you arrive.
Our eclectic, eccentric, gorgeous team bring a level of creativity that is limitless – resources that you will never find in a brochure, that are based on intentional learning through child led play.
What is your favourite time of the year at the centre?

Obviously we have fun the whole year round, we have a foyer which hosts our seasons with the most amazing displays.  However, my most favourite time is spring/summer.  Our children delight in waterplay – it's magnificent to see the joy of an infant when they splash and spray.
What are some of the key ways Active Explorers Highbrook sets children up for the future?
At Highbrook, our intentional learning programmes are always evolving.  A play based development where our teams are dedicated to 'transition' –  a tool for change.  Our responsibility is to ensure our children maximise all opportunities and experiences at their own unique pace.  How they feel at each transition in their childhood is central in shaping their trajectory and wellbeing.  I know this is true, so our opportunity in a child's journey is to thoughtfully move through change, feeling supported, safe and confident.  We must ensure our children leave Active Explorers feeling prepared, because when we feel prepared, we feel confident.  Their opportunities will be endless.
more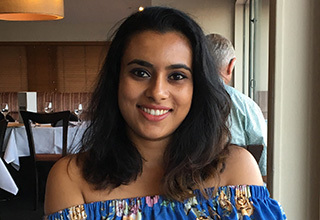 Shika Prasad, Team Leader Kiwi Preschool
Kia ora and Namaste - I am Shika.  I love working with children as I continue to learn something new every day, as well as grow with them.  I don't have children of my own yet, but I have a beautiful niece and nephew who I love dearly.  Being an ECE educator I have developed some great relationships with the children and parents I work with and consider them as whanau.  In my spare time, I enjoy spending time with my family and friends and enjoying life itself, as it is very precious.  I love to travel, eat delicious food, keep fit, go on adventures and take photographs.

Bachelor of Education (ECE), full teacher registration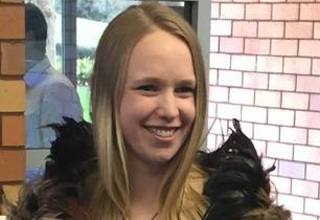 Nikita Deuchar, Assistant Centre Manager
My name is Nikita, I have two gorgeous children of my own, an older boy Nikora and younger girl Izabella, whom I absolutely adore.  I have been working in early childhood education for many years and absolutely love my profession!  I love to dance and sing so I always enjoy bringing my passion for children together with my passion for the arts and provide loads of creative learning experiences for the children in my care.
Bachelor of Teaching (ECE), Postgraduate Diploma in Education (ECE), full teacher registration, Certificate in Advanced Performance in Dance
Vanessa Rose, Centre Administrator
I studied early childhood straight after leaving high school and for several years worked in early childhood centres and nannied here and overseas.  An opportunity arose for me to join my father in a family business where I worked for several years in administration and sales.  After having my son, I realised I wanted to return to early childhood because it is a sector I am really passionate about.  My favourite thing about working as centre administrator is seeing all the beautiful smiles that come through our doors, and the wonderful greetings I receive from excited children.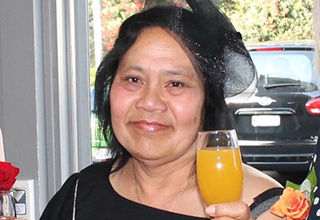 Daphne Mika, Team Leader Kakapo Toddler & Preschool
Talofa lava. My name is Daphne Mika.  I have been teaching for several years and find early childhood a rewarding and exciting sector to be a part of.  I have four beautiful children of my own – my eldest son Berinth, my daughter Angel, and two other sons Constantine and Christian who are living in France playing professional rugby league.  
Bachelor of Education (ECE), full teaching registration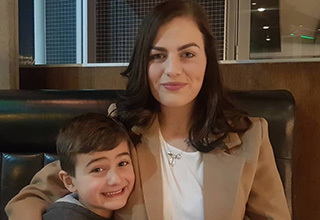 Lacy Jean Hodgson, Acting Team Leader Tui Toddlers
Hi, my name is Lacy Jean Hodgson. I have a young son who makes me incredibly proud to be a mother, he's my motivation in my career and in life every day. I have always been passionate towards caring, teaching and loving children.  From a young age, I knew I wanted to be a teacher, so after having a child of my own I turned my dream into a reality. Coming to work everyday is a real joy.
Teacher in Training: 3rd Year Bachelor of Education – ECE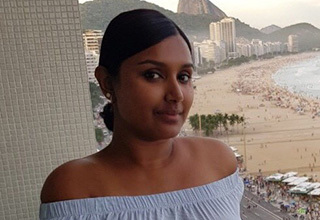 Simita Ram, Team Leader Kiwi Nursery
Kia Ora, I'm Simita and I've been in ECE for over seven years.  Even though I do not have children of my own yet, I absolutely adore them.  Seeing the smiles on my beautiful babies and getting the best cuddles is the highlight of my day. The most rewarding part of my profession is watching the development of my babies and being a part of their learning journey. In my spare time I love discovering new places to eat and exploring the world with my husband. 
Bachelor of Arts - Linguistics, Graduate Diploma in Teaching (ECE), full teacher registration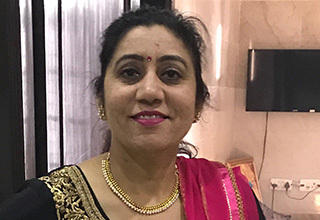 Kawal Chahal, Team Leader Tui & Kakapo Infants
Kia Ora, Sat Shri Akal, my name is Kawaljeet.  I am a mother of two handsome young boys - 13 year old Vanshdeep and 10 year old Tejbir. They are my true inspiration and motivation in life.
I am a friendly and positive person with nearly 17 years full time teaching experience in NZ and India. I enjoyed working as a lecturer in education for more than 10 years in India and as a qualified teacher in NZ for more years seven years in different sectors.  I admire working with children because I appreciate and treasure their honesty, love and willingness to explore and create.  I truly believe that children are curious, competent beings and always deserve the utmost respect and care.  I treasure the children I work with and recognise the important role we hold in their lives.
Masters in Mathematics, Masters in Education, Graduate Diploma in Teaching (Early Childhood), full teacher registration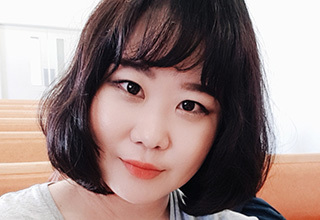 Kelly Kim, Team Leader Kiwi Toddlers
Kia Ora, 안녕하세요 (means hello in Korean).  My name is Kelly Kim and I am from South Korea. I came to New Zealand in 2000 with my family.  I have been working with a diverse age group of children for seven years and I have taught primary children for three years in South Korea.  I love working as an ECE educator as every moment of a child's growth and learning is rewarding and meaningful to me. In my spare time I enjoy watching movies, visiting beautiful places in Aotearoa and sharing delicious kai with my friends. 
Bachelor of Teaching (ECE)
Nanny Deb, Kiwi Preschool Teacher & Creative Director
Nanny Deb's the name and creating is the game.  I am a fully qualified primary school teacher who has been given the opportunity to not only teach, but also to let my creative juices flow. I love turning trash into treasure for the children to enjoy. The children can ride on buses, cars and boats all made from old pallets, electrical spools and old seats.
In my classroom the children use my drills and tools to create their own treasures (under supervision of course). I love seeing all the smiles and happiness on the children's faces once they have completed their masterpiece.
Diploma of Teaching
Bachelor of Education
Postgraduate Diploma of School Management