Located in beautiful Evans Bay Parade Wellington, Active Explorers Greta Point is a comfortable, cheerful and welcoming home away from home for under fives. Our dedicated teachers and family-friendly environment ensure our children feel safe, secure and nurtured. There's plenty of outdoor space, lots of inspiring and engaging activities, and the very best care and learning.
If you are looking for the best for your child, look no further than Active Explorers Greta Point. Contact us now to arrange your visit.
Centre Hours:
Monday to Friday: 7:30 am – 5:30pm
Full Day: 7:30 am - 5:30pm
Short Day: 8:30am - 5:30pm 
Closed Saturday, Sunday & public holidays
Ages Catered For:
3 months – 6 years
Charlie loves going to Active Explorers and has now formed close bonds with several of his teachers. The staff are brilliant and take a real interest in him and his likes and dislikes. The slide and sandpit are a hit, as are the balls, balloons, instruments, animal toys, puppets, boxes and plethora of other fascinating things to explore and play with.
I am so grateful to the wonderful staff for their support, kindness and patience. They helped make the transition smooth, and have continued to be fantastic in every way. I couldn't think of a better place for Charlie to be than at Active Explorers while we're at work. He is safe and loved with a fantastic group of teachers, lovely little friends to play with and a constantly changing selection of experiences, toys and books to explore.
Thanks for being brilliant!
Cooper was only 6-months old when he started at Active Explorers and to say we were anxious is an understatement!
I loved the idea of the initial 'settling teacher' and Cooper has built a really strong bond with her as she has continued on with him over the past 7-months and they are always both so pleased to see each other. The staff listened carefully when I went through the numerous comforting techniques Cooper had become accustomed to and they never once laughed or joked about them.
Hannah Batchelor and Cooper

Not once has my child been unhappy to be left in the morning and I often arrive to collect him and he's sitting having a lovely cuddle with one of the wonderful team. He even leans with outstretched arms towards them most mornings when he's dropped off for the day!
I have no concerns at all about his wellbeing during the day and my initial anxiety and guilt are completely gone as I know 100% that he is happy and entertained, and surrounded by people who genuinely care about him. I would definitely recommend this centre!
News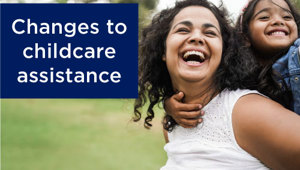 Effective 1 April 2023, more people will be eligible for subsidy and the hourly subsidy rates will increase.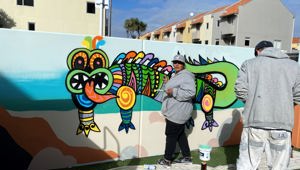 Wow, it was so amazing to see everyone on Saturday working together to create an amazing space for our tamariki.
We have lots of busy tamariki at our center!