Active Explorers Greta Point
our story
Our centre is located in beautiful Evans Bay Parade in Wellington. This is a purpose built centre, licensed for 65 children from 3 months to 5 years old, including up to 25 children under 2.  It provides three separate age-related rooms under one licence.
Each room has access to their own outdoor space. The outdoor spaces are connected by small fences and gates that allow our older and younger children to communicate and interact with one another. We find it very beneficial, especially for the siblings whom we have in each room.
Our centre has a comfortable, cheerful and welcoming environment and our passionate and dedicated teachers provide a warm and friendly atmosphere that Active Explorers Greta Point is well known for among our community.
We have a gold healthy heart award from the heart foundation. The Healthy Heart Award was established by the Heart Foundation organization to assist childcare centres to create an environment that promotes healthy eating and physical activity to children and families.
ERO Report
The Education Review Office (ERO) is the New Zealand government department that evaluates and reports on the education and care of students in schools and early childhood services. ERO's reports are used by parents, teachers, early childhood education managers, school principals and trustees, and by government policy makers.
Early childhood services are reviewed on average once every three years. Reviews will be more frequent where the performance of a school or centre is poor and there are risks to the education and safety of the students, or less frequent where a school has a stable reporting history and demonstrates good self-review processes and use of its assessment information.
You can read our centre's ERO review here.
centre information
Centre Hours:
Monday to Friday: 7:30 am – 6:00 pm
Half Days/Full Days: am session 730-1230/pm session 1-6pm or full days.
Saturday, Sunday & Public Holiday: Closed
Ages Catered For:
3 Months – 6 Years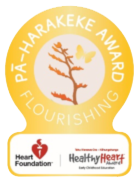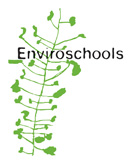 We are proud to be part of the Enviroschools Programme
Find out more
Charlie was 8 months old when he started creche. The staff were very sympathetic to my separation concerns and arranged a long settling-in period, so Charlie had two weeks of short visits before starting full-time. We had in-depth discussions about his routine, diet and how he likes to be comforted.

Charlie loves going to Active Explorers and has now formed close bonds with several of his teachers. The staff are brilliant and take a real interest in him and his likes and dislikes. The slide and sandpit are a hit, as are the balls, balloons, instruments, animal toys, puppets, boxes and plethora of other fascinating things to explore and play with.

I am so grateful to the wonderful staff for their support, kindness and patience. They helped make the transition smooth, and have continued to be fantastic in every way.

I couldn't think of a better place for Charlie to be than at Active Explorers while we're at work. He is safe and loved with a fantastic group of teachers, lovely little friends to play with and a constantly changing selection of experiences, toys and books to explore.

Thanks for being brilliant!

Cooper was only 6-months old when he started at Active Explorers and to say we were anxious is an understatement!

Initially we had planned to meet with a second local day-care centre however after having met with the team at Greta Point, spending time down there on a couple of occasions, and reading over the latest ERO report we felt really comfortable that it was a great fit - primarily for our boy but also for us as a family.

I loved the idea of the initial 'settling teacher' and Cooper has built a really strong bond with her as she has continued on with him over the past 7-months and they are always both so pleased to see each other. The staff listened carefully when I went through the numerous comforting techniques Cooper had become accustomed to and they never once laughed or joked about them (although looking back they were quite specific as I'm certain they have had before with parent's precious firstborns).

Not once has Cooper been unhappy to be left in the morning and I often arrive to collect him and he's sitting having a lovely cuddle with one of the wonderful team. He even leans with outstretched arms towards them most mornings when he's dropped off for the day!

I have no concerns at all about Coopers wellbeing during the day and my initial anxiety and guilt are completely gone as I know 100% that he is happy and entertained, and surrounded by people who genuinely care about him.

Hannah Batchelor and Cooper