Selina Hargreaves , Centre Manager
Ko Te Mata o Rongokako toku Maunga
Ko Tukituki toku Awa
Ko Hargreaves toku Whānau
Ko Heretaunga ahau
Ko Selina toku ingoa
I am excited to be your new Centre Manager, here at Active Explorers Greenmeadows.  I have had 6 years of Centre Management experience, working with a variety of different teams, whānau and tamariki.  I have been in the early childhood sector in Hawkes' Bay for 21 years and absolutely love what I do.  I have always been passionate about young children and how we as teachers can support them to grow and develop into the best people they can be.  I also enjoy working with teams of passionate teachers, who bring to each centre a wealth of knowledge and experience.  I also enjoy watching them learn, grow and develop into the best teachers they can be.
I am passionate about respectful and inclusive practices for all tamariki, families and staff.  I believe in being a positive, motivating and inspiring leader, to ensure motivated and happy teams, and therefore happy children and families.  I value nature/papatuanuku in centres, and beautiful, aesthetically pleasing, challenging and creative environments.  I am committed to the principles inherent in Te Tiriti o Waitangi and believe in engaging all learners in lifelong learning, by continuing to offer them challenges to learn and grow. 
In my spare time I love to travel the world, spend time with my partner and two teenage children, read, enjoy community events, shop, go for walks and bike rides, entertain and spend time with friends and family.  My family and close friends are my world. 
I hold a Diploma of Teaching (ECE), am a fully registered teacher and hold a current first aid certificate.
Please feel free to pop in and meet me any time, I look forward to working with you all.
Arohanui
Selina
more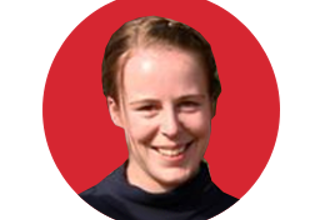 Jess Croker, Team Leader - Infant Room
Kia Ora! My name is Jess Croker and I am the Team Leader in the Infant Room. I live in Puketapu with my husband Matt and when I'm not at work, you will find us out in the forest riding our mountain bikes.
I graduated with a Bachelor of Teaching (Early Childhood Education) at the end of 2013 and gained my full registration in January 2017.
I believe in creating a welcoming, natural, caring and trusting environment for our infants where the curriculum is based on care. I am passionate about key teaching and support a wonderful team of teachers who work hard to establish authentic and meaningful relationships with the key children in their group and their whanau. We value routine times such as bottles, sleep, and nappy changes and feel that talking the child through the process creates a care moment that is reciprocal and respectful.
Working with infants is such a rewarding job and I feel fortunate to be here in the Infant Room at Active Explorers.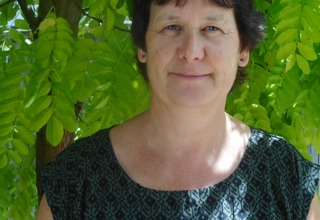 Avril Tahana, Head Teacher - Preschool Room
I am Avril Tahana and I am the Team Leader in the Toddler Room. Within this age group there is a vast amount of learning and development going on for each child in which I  support. I consider relationships with children and their whanau as one of the most important aspect of my teaching. I believe fostering independence has a significant impact on a child's well-being and encourages the building of their self-esteem. I want all children in my care to feel valued, respected and cared for.
I have the privilege of being a mother of two sons who mean the world to me. I am creative and enjoy doing a range of different crafts, as well as gardening and home renovations. I love to travel and experience new adventures.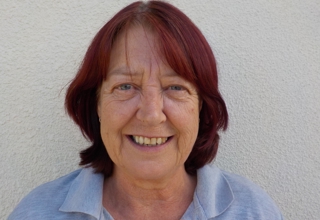 Heather Simmons, Team Leader - Kindy Room
Kia Ora, I am Heather Simmons Team Leader in the Kindy Room. I have been teaching in early childhood for many years. We as a teaching team are all passionate to see children learning through our inquiry based approach. The children are learning about their world by asking questions and making new discoveries. I also strive for all children and families to feel a warm sense of belonging here in our Kindy Room.
Christina Johnson, Head Teacher - Toddlers Room