Avril Tahana , Acting Centre Manager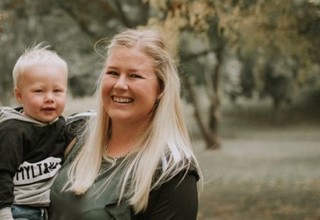 Rebecca Clark , Infant and Toddler rooms
I have many years' experience working alongside infant and toddler and I am passionate to support them through all their stages of development. I believe in scaffolding children's learning, so they can feel a sense of achievement when they accomplish a task.  I have a son who attends the Kindy room that I have been lucky enough to work alongside with.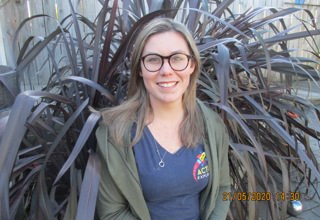 Jessica Lockwood , Teacher in Training (Infant Room)
Kia Ora, I am Jess Lockwood and I am one of the teachers in the Infant room here at Active Explorers Greenmeadows.  I have worked at Active Explorers for 4 years now and during this time I have become a very passionate infant & toddler teacher. I am passionate about key teaching and particularly enjoy the close relationships which I am able to build with tamariki and their whānau. I am in my second year of study and I have loved being able to put the theory that I am learning into practice.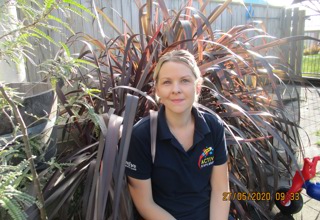 Ainslee Donaldson , Fully Registered Teacher - Infant Room
Hi, my name is Ainslee, and I have been working at Active Explorers Greenmeadows since September 2019, and before that I was working at Lollipops Hastings in the Infant Room. I completed my Diploma of Teaching in 2008, and my Bachelor of Teaching ECE in 2013.
My passion for teaching is with the under two age group. I am a strong believer in primary caregiving which is based on love, trust, safety and strong reciprocal relationships. I value children moving, learning, and developing at their own pace and respect this approach through my teaching. 
A little bit about me outside of work… My husband Trevor and I have been together 10 years and married since October 2019. We have two beautiful children, Maddison who is 7 years old, and Jack who is 4 years old. Between spending time with the kids out and about, we enjoy doing projects around our home, which we bought in 2015.  I love biking (long distance by myself, and short distance with the kids), netball, reading, and Netflix! 
Now that you know a bit about me, I would love to get to know you and your whanau. We believe that getting to know each other on a more personal level can help to build and maintain these reciprocal relationships that are so important in the early years. 
more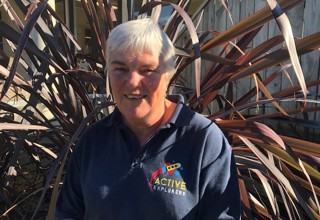 Margaret Wyley , Centre Cook
Robyn Shaw, Provisionally Registered Teacher, Toddler Room
Hello everyone, my name is Robyn Shaw and I am a teacher here in the Active Explorers young children's room. I have got my Bachelor of Teacher in Early Childhood Education (which I got in November 2019) and I am provisionally registered. I grew up in Christchurch for most of my life moving to Napier in 2018. I have a passion for teaching and I love to help children to discover new things,  see all that they are capable of and love to see them celebrate their success and see their confidence grow when they accomplish what they have set out to do. I also highly value the relationships with children and their families. In my free time I enjoy catching up with my friends and going to the gym.