Avril Tahana , Acting Centre Manager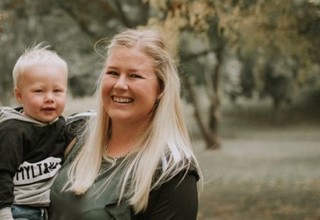 Rebecca Clark , Infant and Toddler rooms
I have many years' experience working alongside infant and toddler and I am passionate to support them through all their stages of development. I believe in scaffolding children's learning, so they can feel a sense of achievement when they accomplish a task.  I have a son who attends the Kindy room that I have been lucky enough to work alongside with.
Robyn Shaw, Provisionally Registered Teacher, Toddler Room
Hello everyone, my name is Robyn Shaw and I am a teacher here in the Active Explorers young children's room. I have got my Bachelor of Teacher in Early Childhood Education (which I got in November 2019) and I am provisionally registered. I grew up in Christchurch for most of my life moving to Napier in 2018. I have a passion for teaching and I love to help children to discover new things,  see all that they are capable of and love to see them celebrate their success and see their confidence grow when they accomplish what they have set out to do. I also highly value the relationships with children and their families. In my free time I enjoy catching up with my friends and going to the gym.