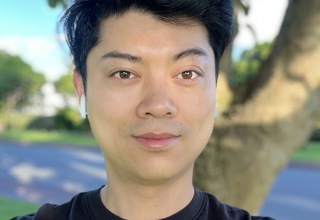 Tom Wu, Centre Manager
I am Tom Wu, a dynamic individual with a diverse background and a passion for education. Armed with a Bachelor of Economics, a Graduate Diploma in Tourism, a Graduate Diploma in Early Childhood Education, and a recently completed Master's in Education from the esteemed University of Auckland, my journey has been one of exploration and growth.
My professional journey has taken me from being a Marketing and Commercial Manager in the telecommunications sector across Shanghai, Hong Kong, Asian countries, Dubai, Abu Dhabi, and the Middle East. This exposure has nurtured my versatility and allowed me to support various bidding projects.
My journey into Early Childhood Education is all about sharing the magic of learning with tamariki There's something truly special about connecting with tamariki and watching their curiosity light up. I believe in making education a joyful adventure, and that's why I'm all about interactive and fun learning that helps little ones grow. I've had the wonderful opportunity to guide kids in creating their own stories and even adding my own illustrations to their books. I'm a big fan of using cool technology to ignite their creativity. I truly believe that nurturing a child's imagination is one of the most precious gifts we can give.
Outside of work, I have lots of hobbies! I love painting with oil colours and trying out new recipes in the kitchen. When I travel, I take pictures to remember the fun times. Playing the piano is a real joy for me, and I'm also really interested in traditional Chinese medicine. 
I look forward to sharing my energy, dedication, and passion with my team, tamariki and whanau as I continue to nurture young minds and shape the future through my time at Active Explorers Ellerslie.
more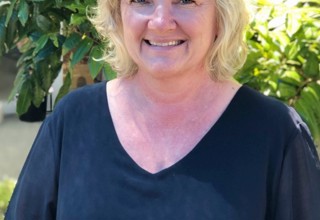 Susan Hewitt, Administrator
Hello my name is Susan - I am the Receptionist/Admin person at the centre! I have 2 daughters - 18 and 21 years old. After working around teenagers in my previous life, it is refreshing to be surrounded by little "explorers" now!
I am a self-confessed indoor plant hoarder and am learning about gardening and trying to grow my own chillies! In my spare time I also love cooking and anything that involves wine and cheese!
I'm a firm believer in gratitude and "paying it forward" and hope every day I can contribute to making someone's day a little brighter!
Look forward to watching all our children grow and become amazing young people!
more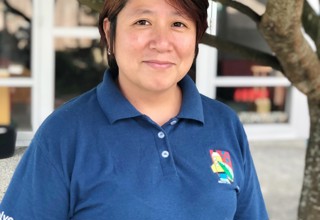 Joan Ong, Head Teacher - Preschool One
Hello, my name is Joan and I have been working at our centre since December 2018.
I moved to New Zealand with my family when I was 12 and have attended intermediate, high school and university here. I am now a mom to three wonderful teenagers, a 17 year old daughter and 16 year old twin boys. I have always had a passion in teaching, hence I pursued to further my studies and have recently attained the Graduate Diploma in Teaching in Early Childhood Education. I strongly believe children learn and grow in their own unique and exploratory way. I also believe in working in partnership with the families / whanau to ensure they have every opportunity to grow and learn. I cannot wait to get to know your children and support them to gain skills essential for their own independent growth and to build their confidence to reach their full potential.
I graduated from Manukau Institute of Technology with a Bachelor of Teaching (ECE). I am a fully registered teacher and had more than 9 years of experience working with young children.
I am passionate about meaningful, high quality early childhood education. I believe each child is unique and through respectful relationships, love and support they will grow in their own way.
more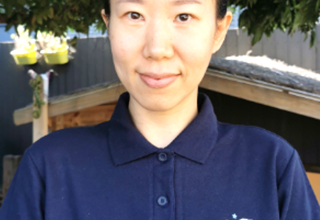 Lily Cressy, Head Teacher - Toddler Room
My name is Lily Cressy. I am originally from South Korea and have been in New Zealand for about 14 years. I have a Bachelor of Teaching (ECE) and came to Active Explorers with over 6 years of teaching experience in a private kindergarten. My lifelong passion has been working with little children and I believe every single child has fundamental goodness and potential. It is always rewarding to see our children so happy and engaged in their journey and I am so glad that I can provide them with a loving and fun environment. I am married to my husband Sam, and we have 2 precious children, Ezekiel, and Zoe.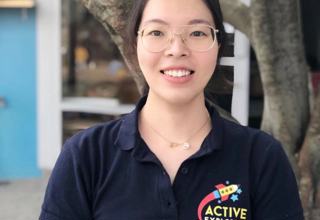 Diana Liu, Head Teacher - Nursery Room
Kia ora, my name is Diana and I have been working at our centre since April 2022. I'm the Head Teacher of Nursery.
I was born in China and have moved to New Zealand when I was 20 years old. I studied Environment Management for my bachelor's degree, but I switched my career to the Early Childhood Education as I always had a passion in teaching and working with kids.
I have attained the Graduate Diploma in Teaching from NZTC and have been teaching young children for the past three years. I think it is a gift to be part of this lovely team and to share the learning journey with our beautiful tamariki (children) and their whanau (family). I cannot wait to meet and work alongside your children, and build a strong connection between the home and centre environment.
My hobbies:
When I'm not teaching, I love to challenge myself to do a lot of new stuffs. As for now, I enjoy swimming, dancing, and doing yoga.
more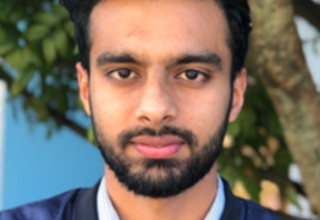 Harman Singh, Head Teacher
 Kia ora everyone, I am Harman Singh from Panjab, India, and have been in NZ for a decade now. I have a Bachelor of Teaching (ECE) and working at Active Explorers Ellerslie since 2017.
I am thrilled to embark on this wonderful journey of early childhood education with your precious ones. I come to this place with a deep passion for nurturing young minds and creating a supportive, engaging, and fun learning environment. I am committed to providing a safe, stimulating, and nurturing space where each child can thrive and explore the world around them.