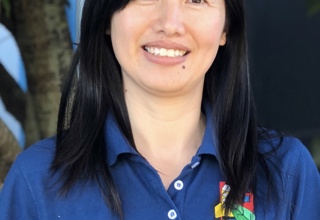 Maggie Xu , Centre Manager
What inspired you to become an early childhood teacher?
I've been working with young children for ten years now, and for me, it is always a rewarding journey. I enjoy every moment that they surprise me, challenge me, delight me and teach me more than I could ever teach them.
What do you love most about what you do?
Working alongside the families/whanau to support children to achieve their full potential.
What are three things that set your centre apart?
Our dedicated teaching team, our enriched learning curriculum, and our engaged families!
What is your favourite time of the year at the centre?
Almost every day is my favourite time at the centre, because it's a joy to work with our wonderful teachers, lovely children and supportive families. 
Bachelor of Teaching in Early Childhood
more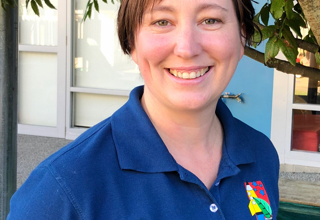 Rebecca Goh, Head Teacher- Nursery One and Two
Kia ora, I have been working in early childhood for almost 21 years. I graduated from Auckland College of Education (now Auckland University) with a Bachelor of Education (teaching). I have been working in the nursery rooms for 8 years.
I am a mum to Poppy, Hazel, and our cat, Ranger. I love being outdoors in nature, a passion I want to instil in my teaching. I am a strong believer in 'nature knows best', allowing the children to gain their skills and abilities at their own pace. Emmi Pikler is a big inspiration to me as a teacher, encouraging freedom of movement, a culture of respect, and that no baby needs 'help' to reach their milestones.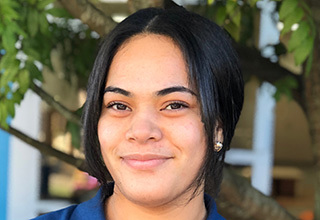 Toe'umu (Umu) Vaitohi, Head teacher Toddler Room
Malo e lelei, my name is Toe'umu Vaitohi. I was born here in Auckland and I am a full Tongan. I studied at the University of Auckland for three years for my Bachelor of Education and in my second and third year I was a 'First Year Experience' mentor for students that had just started university and needed help and guidance. I love children and enjoy watching them grow and being a part of their learning journey. I have worked at the centre since 2016 and take each day/opportunity as it comes. Besides work, I enjoy spending time with my family, at Church, attending Church youth nights and going to the gym.
Bachelor of Education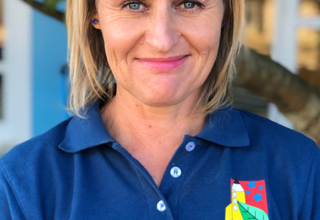 Colleen Stuart, Head Teacher- Preschool One
Kia Ora, my name is Colleen Stuart. I have over 20 years' experience working with children. This began when I joined my local Playcentre with my two children. It was here that I learnt the value of the free play environment where children develop skills to become strong, capable and resilient, rich with wonder and knowledge. When my children went to school I began my Early Childhood Teaching. Children have been and continue to be my greatest teachers in life and continually inspire me to be a better teacher.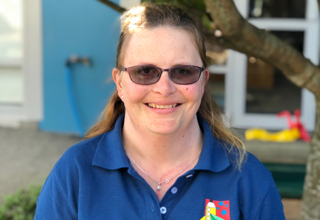 Amanda Bowdler, Acting Head Teacher- Preschool Two
Kia ora, my name is Amanda Bowdler. I have been teaching for over 12 years. Holding a Bachelor of Education in Primary, I did two years teaching in a Primary school before deciding that my passion is with Early Childhood Education and completing the Graduate Diploma in ECE. Growing up in Auckland, I love being out in the fresh air while walking my dog, and gardening and spending time with my family. Being raised in Auckland I have a great appreciation for our multicultural society and enjoy supporting the tamariki to develop the skills required become competent and confident life-long learners.