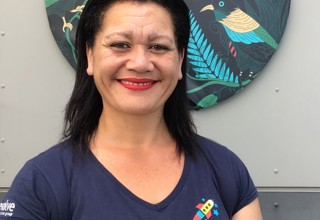 Shirley-Anne Taiaroa , Centre Manager
What inspired you to pursue a career in early childhood education?
My journey as a teacher began when I relieved at a Kohanga Reo back in the 90's.  Back then I was a trained receptionist and that was all I knew at the time. From then until now, working with children has always been my destiny.
What do you enjoy most about what you do?
I love every minute of every day. It is the most rewarding job ever and now that I have become a centre manager, I feel empowered to instil that passion for working with children in teachers.  
What is your personal ECE philosophy?
I bring with me a wealth of music, love of teaching and cultural identity. My teaching practice involves creating stimulating and fun environments, as well as fostering confidence and independence within children. I am also a trained Montessori teacher, so combining philosophies has been part of my lifelong mission.  The similarities, and possibilities, are amazing… Kaupapa Maori, Montessori philosophy and Te Whariki all woven together to create a mat of learning for children. 
Bachelor of Early Childhood Education, specialising in Montessori Philosophy
more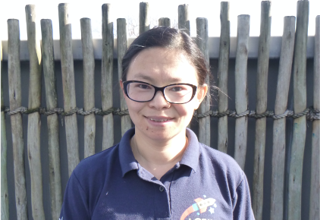 Jing Li, Team Leader for toddlers
Hi, I'm Jing,
I graduated from the University of Waikato in 2012 with a Graduate Diploma of Teaching (ECE). I am a fully registered teacher.
I endeavour to provide children with the very best start in life, while offering parents/whanau peace of mind that their children are experiencing quality care and education in a well-resourced space, with a vibrant, passionate teaching team.
I have an amazing partner, three daughters who attend Epsom Girls' Grammar School and ANI, two cats named Mimi and Marlo, and a younger sister who lives in San Diego with her family.
In my spare time, I enjoy running, reading, and gardening. I usually block time for gardening with my daughters and Mimi over the weekend and it makes me feel relaxed to be nurturing my green friends.
Ngā mihi,
Jing
more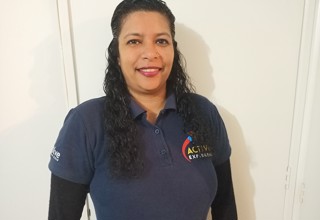 Moureen Ali, Team Leader for Babies
My journey as a teacher began after my daughter had turned 1.5 years old and seeing her achieving her milestones made me want to come into the early childhood sector and study to gain more knowledge as to how I might be able to help her achieve her goals as a toddler.
I did my certificate level 4 and then spent another year doing Diploma level 5. During this time, I used to work as a Relieving Teacher in the then called Lollipops, St Lukes. After I completed level 5, I decided to go to the University to get my Bachelor's Degree in Early Childhood Education (Teaching).
I enjoy being with tamariki and every day for me is different and very rewarding. I get to see and experience different cultures, values, their funds of knowledge which each individual child brings with them and seeing their happiness and smiles just makes my day every day.
I believe that children learn best through experiential learning and play. I view myself to be open-minded as I provide children with the time and space that they need to work on their dispositions and working theories. As an early childhood teacher, I am strongly committed to Te Whāriki, New Zealand's early childhood curriculum document and value a holistic approach to my teaching and learning through play and child-centeredness. My goal of "Kōrero I roto I te reo Māori anake" "Speaking Māori fluently" enhances my teaching philosophy and aims to fulfil my strong commitment towards the bicultural aspect of Te Tiriti o Waitangi.
Relevant Qualifications:
Bachelor of Early Childhood Education (Teaching)
Diploma in Early Childhood Education - Level 5 (Teaching)
Certificate in Early Childhood Education - Level 4
more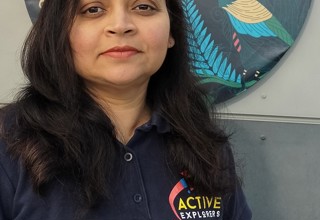 Jignasha Joshi, Classroom Teacher for preschoolers
Kia Ora, Namaste, my name is Jignasha. I graduated from Victoria University, Wellington in 2010 with a Graduate Diploma in Teaching (Early Childhood Education). My other degrees, Master of Arts and Bachelor of Education, were gained overseas. I have been an ECE teacher at Active Explorers since 2011, and I am proud to be part of the growth and development of the centre.
 I have a strong passion for supporting children to reach their full potential. This stems from my diverse teaching experiences in New Zealand and overseas, mainly in special education. I believe learning happens when children's interests are recognised in positively challenging, multi-literate, and bicultural environments and within reciprocal relationships. My personal philosophy of teaching and learning values the importance of respect, relationships, and joy.
 Relevant Qualifications:
Graduate Diploma in Teaching (Early Childhood Education)
Bachelor of Education
Master of Arts in English
more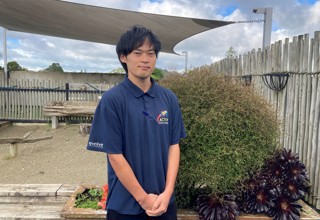 Shinsuke (Shin) Yoshimura, Classroom Teacher for preschoolers
Education has always been my greatest passion for more than 14 years since starting my bachelor's degree in teaching. In my teaching career, I have been working with children in early years (from 0- to 8-year-old).  
In the meanwhile, I pursued my academic interests, especially in the transition from preschool to school, and completed my postgraduate degrees at the University of Auckland. 
It is an honour and privilege for me to be part of this wonderful community. As a fully registered teacher, I do my utmost to contribute to its well-being and further growth through early childhood education. 
Relevant Qualifications:  
Master of Education (Research) 

Postgraduate Diploma in Education 

Bachelor of Teaching 
more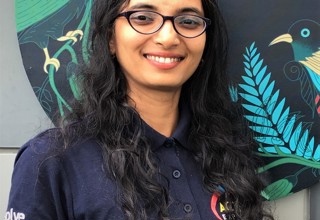 Priti Sanghavi, Classroom Teacher for toddlers
Kia ora and namaste, my name is Priti. I have been living in New Zealand for 17 years. I have studied certificate of ece level 6 and have been working as an ece teacher for 11 years.
I am very passionate about supporting children to develop at their best potential level in nurturing, stimulating and fun-loving environment. I believe that every child is unique, and the environment and the curriculum can enable them to develop their sense of identity, confidence, enjoyment and skills.
 In my leisure time I love listening to music. I love travelling and be with the nature. I also enjoy reading books.
 I have been married for 23 years now and blessed with two children who are the major reason for my happiness. I like to spemd quality time with them.
more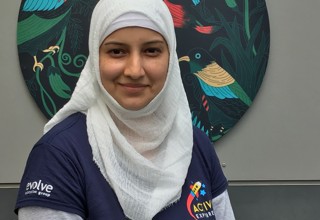 Farzana Firdose, Classroom Teacher for toddlers
I'm Farzana Firdose. I'm originally from India and have been living in New Zealand for 11 years. I began my career in early childhood education in 2018 as a reliever and then became a part-time teacher. I have a Bachelor of Commerce from India.
 I have always had a passion for early childhood education. I love supporting and encouraging tamariki in their early years.  Building strong relationships with them is important to me. Seeing tamariki develop to their full potential and being part of their growth is worthwhile. I look forward to spending time with tamariki and whanau.
more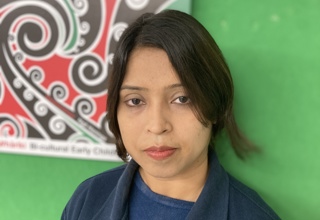 Mily Rino, Classroom Teacher for babies