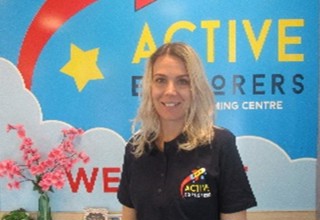 Amanda Shirley, Centre Manager
 Tēnā koutou, tēnā koutou, tēnā koutou katoa
Ko Amanda Shirley toku ingoa. I am a qualified and fully Registered ECE kaiako with a Bachelor of Education (Early Childhood Teaching) degree.
I have been working with tamariki for nearly 11 years and loved every minute of it! I am a very passionate kaiako and love working alongside Whānau and tamariki. I'm passionate in using the natural environment our Papatūānuku as a learning resource and being creative. Music, dancing singing and messy play is one of my favourites.
I am originally from Auckland, where I started my teaching journey, I moved over to London for 2 years where I was nanny. After, I lived in Amsterdam for over a year working in hospitality. Then coming back to New Zealand I've expanded my knowledge and learning and becoming Team Leader.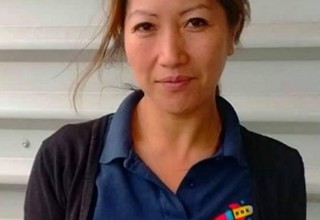 Maz Sagarbarria, Assistant Manager - Kiwi room
Kia Ora
My name is Maz Sagarbarria. I have been working in ECE four years full time and have been with company for 7 years. I have bachelor's degree in ECE.
I have children of my own with my partner Dave and a puppy name Zee. I have lived in New Zealand since I was 7years and based in Wellington.
I am a mixture of Filipino, Spanish, Chinese & Japanese.
I enjoy working with children of all ages. I believe that children learn at their own pace with the support and encouragement to meet their full potential.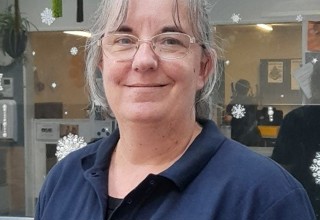 Francine (Fran) Little, Team lead - Fantails room
Kia Ora Whānau
My name is Francine (Fran) Little. I have worked in the early childhood sector for over 20+ years. I have worked in various centres in the wellington region, including Kindergartens.
I have had roles as a Centre Manager, 2IC & also Team Leader and have worked in one off our sister centre's "Lollipops Petone" so I know how Evolve works and look forward to getting to know you all.
I live locally and I am married to Brian who is a caretaker at Taita Central. My son Oscar lives in Wellington is 21 & works at Crab Shack & Shed 5 & Elliot is 19 & works at Pak n Save Lower Hutt.
I enjoy meeting you and your children and I am available if you need to discuss anything regarding your child.