Nestled amongst farmland, and overlooking the Kaipara River, Active Explorers Helensville is a brand new purpose designed early childhood centre offering top quality care and education for local children. Licensed for up to 85 infants, toddlers and preschoolers, the centre features three separate rooms for each age and stage, large, dynamic outdoor play spaces and the latest educational resources. With a strong focus on natural resources, and a passionate team of highly experienced teachers, Active Explorers Helensville has everything your child needs to learn, grow and thrive.
Set your little one up with a love of learning and empower them to reach their full potential. Enrol today at Active Explorers Helensville.
Centre Hours:
Monday to Friday 7:00 am - 6:00 pm
Closed Saturday, Sunday & public holidays
Ages Catered For:
3 months – 6 years
When I had to return to work my son was only 3 months old, my family and I were very anxious as expected. Active explorers made sure to openly communicate with us to ensure our son's transition went smoothly. They put our minds and hearts at ease and were so warm and welcoming. 
One year on my whanau and I couldn't be more happy with the excellent care our son has been provided. His teachers have developed a beautiful relationship with our child and our whanau. I know that when I leave each morning he is in the best care. His delight in seeing his teachers each morning and his excitement to run and play demonstrates he feels a great sense of belonging. 
It is important to our whanau that our son knows who he is and where he comes from. This means the inclusion of Te Reo and Tikanga maori in his education. Active explorers have gone out of their way to ensure this happens. Our son has been provided many opportunities to celebrate being Maori, which we are very grateful for. 
It is with a heavy heart that our time with Active explorers Helensville comes to an end. We would like to thank all of the staff for their aroha toward Charlie.
Nga mihi,
The Abraham whanau xx
News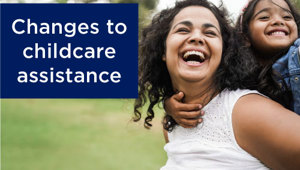 Effective 1 April 2023, more people will be eligible for subsidy and the hourly subsidy rates will increase.
Enrolments are now open at Active Explorers Helensville, a modern, purpose built centre on Commercial Road.