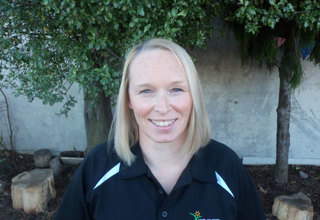 Natasha Rangitihi , Centre Manager
What inspired you to become an early childhood teacher?
I have always had a passion for working with children and believe that the learning in the early years sets children up with the foundation skills that they will use throughout their life. I've been an ECE teacher for 14 years now and I absolutely love it.
What do you enjoy most?
The greatest reward of this job is to watch as tamariki develop through the stages of infancy through to capable young tamariki who move on to school with the skill and confidence to succeed. I love seeing the sense of mana on their faces when they achieve something that they've been working hard at.
What is your favourite time of the year at the centre, and why?
Matariki! I love seeing the tamariki research and learn about a unique part of Aotearoa. The sense of community it brings to the centre celebrating whanau, learning about Te Ao Māori  (the Māori world), te taiao  (the natural world) and involving tamariki in harvesting and preparing the hua whenua (vegetables) and kia. When Matariki is in the correct position we join together for a night of celebration of warm soup and a night hikoi(walk) up the local hill  to see if we can spot Matariki in the sky.
more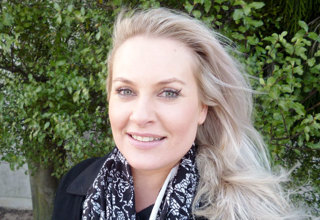 Anna Broughton , Team leader Room 1 & 2
I respect that all children do things in their own time so I allow them every opportunity to do things for themselves. I will provide a safe, secure, calm and nurturing environment where children feel confident to be themselves and that they will see the world around them as a positive and powerful place in which they will succeed.
I will provide an environment that is filled with fun, happiness, laughter, love and warmth. I believe in respecting children and families as individuals, in that all people have their individual way of doing things, have different morals, cultural differences and values that are important to them.
Qualifications:
Diploma of Teaching (Early Childhood Education)
Full Registration
Current first aid Certificate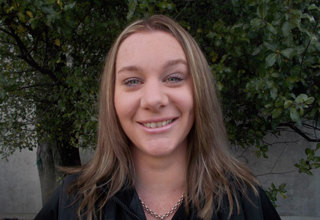 Kylie Comeskey , Team leader room 4
Kia ora my name is Kylie Comeskey
I have been an Early Childhood Teacher since 2005 and hold a Bachelor of Teaching – Early Childhood Education.
I have been working at Active Explorers since 2010, I love my job and sharing my knowledge with the children I teach, watching them grow into independent, strong little people. My philosophy is based hugely on respect and fostering positive relationships with both children and their families. I believe that through respect children know they are important and are therefore empowered to learn and engage in activities that they choose to which sets their own path for learning. I like to allow children time and space to experience things at their own pace and encourage them to give everything a try (of course with them knowing I am there to support them should they need it). I believe in equitable opportunities for all children and ensure that everyone gets a fair go. I also strongly believe that preschool should be fun!!
I love music, and my friends and family are incredibly important to me and I try to spend as much time with them as I am able to. I love the outdoors and try to stay as fit and healthy as I can through kayaking, walking and running.
Qualifications:
Bachelor of Teaching – Early Childhood Education
Full Registration (308196)
Current First Aid Certificate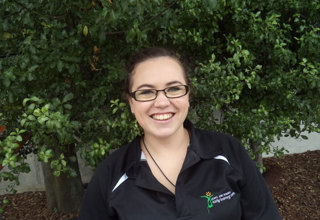 Jessica Ryan , Team leader room 3
Kia ora my name is Jessica Ryan.
I have been working at Active Explorers since 2010, and during this time I have completed an upgrade to my Bachelor of Teaching (E.C.E) and obtained my full teacher registration
As a teacher, I believe that children should be empowered to achieve and do things by themselves and when they are ready. I believe they learn everything they need to know at this age through play, activities and experiences, without too much structured learning involved. I believe children are individuals and see them in this way. Treating each child in a calm and respectful manner and using positive interactions to build relationships. Through providing options and giving the children choices I will promote independence and show I respect their opinions.
I believe in providing an environment that is safe, secure and stimulating for the children so that they can get the most out of their time in a centre. I believe space to run and explore is important as well as quiet areas for rest and space to themselves. I think children need the chance to revisit activities and experiences, yet they also need new challenges and task regularly to keep them engaged and excited about learning and trying new things.  I aim to support and encourage children as I assist them to learn, grow and develop into unique individuals, who know they are respected and have a voice and a choice in life.
Qualifications:
Bachelor of Teaching – Early Childhood Education
Full Registration (330447)
Current First Aid Certificate