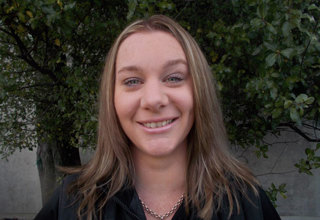 Kylie Comeskey , Centre Manager
What inspired you to train as an early childhood teacher?
Teaching has always been my passion - right from a very young age I wanted to be a teacher. So much so that my poor younger sister and her friends were always made to be my students! I've been working in the sector for 14 years now.
What do you love most about what you do?
Developing strong relationships with the children in the centre (even as the manager) and seeing them grow into independent little people who know where they are headed and where they came from.

What makes your centre special?
Our small group sizes and our awesome team of teachers. 

What is your favourite time of the year at the centre?
Christmas, because the whole place is buzzing with the excitement of presents, holidays and family time.

What is your personal ECE philosophy?
I believe in a respect based philosophy that allows children time and space to work at their own pace, and develop their interests and skills in an unhurried environment.

What do you like to do in your free time?
Spend time with my family and friends. I love to be outdoors. I love music, food and cooking.
Bachelor of Teaching ECE
more