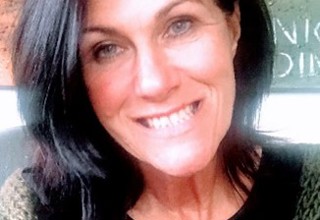 Collette Jenman, Centre Manager
Kia ora my name is Collette, and it is a privilege to be currently working as the manager at Active Explorers Blenheim. I'm looking forward to being part of the great team here.
My career in early childhood has spanned many years and many various roles. I feel passionate about working with young children and families and ensuring that together we can create loving and caring, nurturing spaces for young children to learn and grow in.
I am mum to 4 adult children who have set up homes (for now) in all different parts of the world. Thank goodness the borders have reopened so that I can make plan to see my babies again. My 4 children are close in age, so I had 4 pre-schoolers for 6 months before my oldest started school. I well remember what a busy time it is with young children and all the things you juggle as parents to keep life running smoothly.
When I'm not working, I love being in the outdoors, whether its walking on a beach, or exploring new places or just parked up somewhere catching up with friends. They are things I love to do most.
I'm looking forward to getting to know you.
more
Our centre is Managed by an experienced educator and leader of people who has been investing her expertise and knowledge in Marlborough's ECE for over 20 years. Team Active Explorers is comprised of a dynamic mix of qualified , in training and unqualified teachers who are united by their passion and drive to deliver great outcomes for children