Angie Webber, Acting Centre Manager
What inspired you to become an early childhood teacher?
Back in 2006 a good friend of mine asked me to come and relieve in a centre she worked in, and I have been an educator ever since.
What do you love most about what you do?
Watching children grow to be confident and capable learners, and meeting and forming relationships with so many different families.
What are three things that make Active Explorers Blenheim so special?
Our staff are the best resource in the centre, and each bring something different with them and their practise. We have a very welcoming centre with an open door policy. We try to provide a natural setting which also creates a calm and relaxed environment within our rooms.
What is your favourite time of the year at the centre, and why?
My favourite events to celebrate are Mother's Day and Father's Day. I love how so many families make such a big effort to come to these events and spend the morning or afternoon celebrating with their child. It is always such a fun time together.
What is your personal ECE philosophy?
I believe children should be treated with respect, and as educators we are there to guide and support each child on their learning journey. I believe building meaningful relationships with families is vital to each learning journey, and we need to work together collaboratively for the best learning outcomes for each individual child.
Where can we find you when you are not at Active Explorers Blenheim?
I like to spend time with my son, go fishing and spend time with friends and family. I like to visit Auckland often as this is where I am originally from.
Bachelor of ECE
more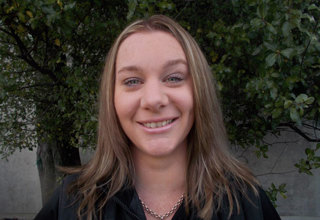 Kylie Comeskey , Centre Manager - Currently on maternity leave
What inspired you to train as an early childhood teacher?
Teaching has always been my passion - right from a very young age I wanted to be a teacher. So much so that my poor younger sister and her friends were always made to be my students! I've been working in the sector for 14 years now.
What do you love most about what you do?
Developing strong relationships with the children in the centre (even as the manager) and seeing them grow into independent little people who know where they are headed and where they came from.

What makes your centre special?
Our small group sizes and our awesome team of teachers. 

What is your favourite time of the year at the centre?
Christmas, because the whole place is buzzing with the excitement of presents, holidays and family time.

What is your personal ECE philosophy?
I believe in a respect based philosophy that allows children time and space to work at their own pace, and develop their interests and skills in an unhurried environment.

What do you like to do in your free time?
Spend time with my family and friends. I love to be outdoors. I love music, food and cooking.
Bachelor of Teaching ECE
more