Andrea Louw , Centre Manager
What inspires you about working within the ECE profession?
Nurturing, guiding, and supporting children has always been a natural passion of mine from a very young age. Growing up, travelling as a young person, volunteering, or within my profession, I have always been drawn to wanting to make a difference in the lives of children.  My passion led me to gain a degree in Psychology with recent study towards a Master's in Educational and Developmental Psychology which has only reinforced my desire to want to positively influence children's education during the most critical years of their growth and development.
What do you love most about what you do?
I am a strong advocate for providing opportunity for all children to thrive at each stage of their development to foster lifelong learners.  I just love seeing children's potential unfold as they are encouraged to recognise their strengths and learn skills to problem solve and build relationships with others.
What is your favourite time at the centre?
Every time I see children experience success whether it's achieving a milestone, overcoming a challenge, problem solving, positive expression or making a new friend, I feel joy, and experiencing joyful moments are my favourite times at the centre.
What is your personal ECE philosophy?
Children learn more by what they see and how they are made to feel than by the words they hear, therefore I believe personal values of integrity, kindness and respect for others is a responsibility of adults to role model to children to instil confidence and belonging that when nurtured will grow confident competent learners that have a strong sense of belief in the positive contribution of their abilities and their value to the world around them.
Where can we find you when you're not at work?
I love to spend time with my husband and 3 children.  We are quite an active family and love the outdoors and having a BBQ every weekend. I also love running and spending time in nature.
Bachelor of Science (Psychology)
more
Jane Dawson, Centre Administrator
Hi I am Jane and I am the administrator at the centre. I have two adult children and a beautiful young granddaughter. I enjoy going to the movies with my daughter and also catching up with my family.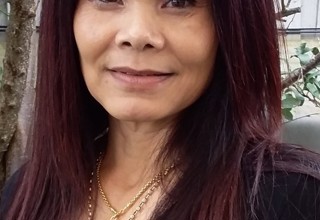 Addy Collins, Centre Chef
Hi I am Addy and a mother of two girls and a childhood carer. I have always had a passion in helping nurture young minds. I combine my own love with food and cooking making sure all our children have delicious and nutritious food and meals  while they are here each day. I enjoy being active and playing sports especially tennis.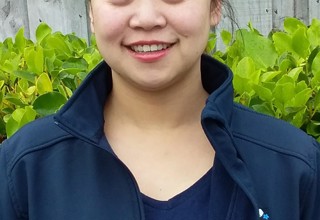 Vicky , Head Teacher - Tui Room
Kia Ora, my name is Vicky. I am the head teacher of the preschool tui room.
A little about me, I was born in China and have moved to New Zealand since 2007. I am an NZ fully registered teacher with a bachelor degree from NZTC. I have been working in Early Childhood field for over 10 years. I think it is a gift to be part of this lovely team and to share the learning journey with our beautiful tamariki (children) and their whanau (family).
I am extremely passionate about Early childhood education. I just love watching the children explore the world around them, it is so amazing to see joy spark in their eyes as they discover something new. I believe all children should be respected and valued as socially and emotionally competent and confident learners.
Aroha nui - much love. 
more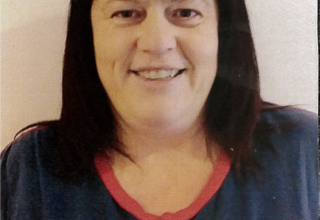 Kylie, Teacher - Tui Room
My name is Kylie. I have worked in early childhood education for the last 23 years, 20 years as a qualified teacher. I trained with the New Zealand Childcare association graduating in the year 2001.
I really enjoy working with the Pre School children as I love to watch them learn. I also love developing close relationships with the children, families and other team members I work with. I believe it is important for teachers to develop strong trusting relationships with each other and this is the foundation of my personal teaching philosophy. I also believe that children learn the most when they are happy and supported. I feel that the curriculum should be tailored to the children's unique interests in order for it to have a maximum benefit to them.
I love working at Active Explorers because of the wonderful team dynamic we have. And of course, I adore all the children and families. I also love the lay out of both the Pre School room and the outside area. I feel it's large enough for the children to have lots of space to play but not too big that it feels like a safety risk with such a large area to supervise.
My favourite time of the year at our centre is Christmas time. It's so wonderful to see all the joy and anticipation on the children's faces as we complete our Christmas activities and of course it is wonderful to have a big get together with our parents and extended families.
more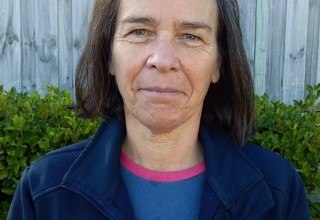 Mariette, Teacher - Fantail Room
Kia ora Whanau
I wanted to be a part of young children's learning journeys and making all children feel included. I have worked as a qualified ECE teacher for eleven years including two years teaching in Australia. I enjoy working with all age groups and watching them develop into confident learners and building strong relationships with their teachers and friends. My favourite time of year is spring and summer. It's a wonderful time for new growth and the beginning of lots of outdoor fun.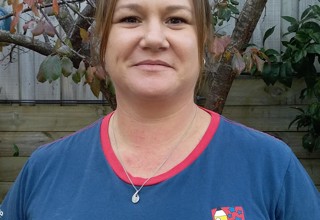 Tracey, Teacher - Kiwi Room
My name is Tracey I have been working with children for several years and i have been lucky enough to work with all age groups throughout the centre, I am currently working with the Infants and i absolutely love it.
As an early childhood educator i have developed many great relationships with parents/whanau and the children  and i am looking forward to developing more. I am also a mum of two teenage daughters so most of my spare time is spent with them and extended family  going to the movies, beach and nice places to eat.