Celebrating Matariki at Active Explorers Broadway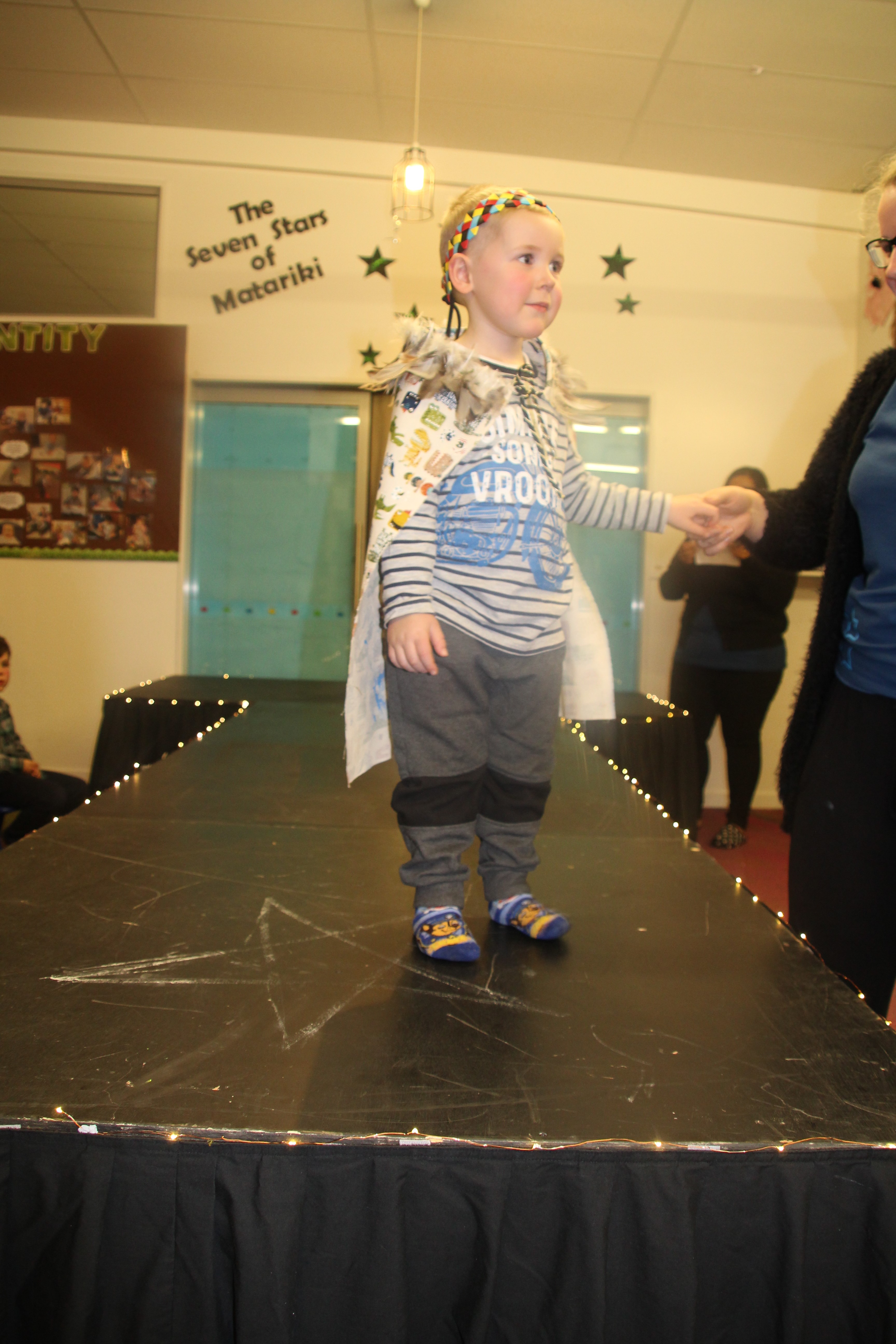 At Active Explorers Broadway we have a new tradition that climaxes the Matariki celebrations for us - a wearable arts evening.
We invite our whanau to create a korowai or a tῙpare or a piupiu or a kiti for their child, representing something about them; their interests, their whanau, their heritage – something special about them and their whanau. By the time our children work and grow their way through our centre they will have a full traditional Maori dress that is uniquely theirs and holds special meaning to them and to their family.
On our celebration night we put up a stage and get the very excited children ready in their special ceremonial dress while their whanau wait in anticipation for the show to begin. Each child (some with assistance) walk down the stage while their teacher tells everyone gathered about their unique dress and the significance it holds for each, photos are taken, and applause is generous. The korowai and other dress pieces are displayed for all to see in our entrance hall way where they stay until the next Matariki celebration.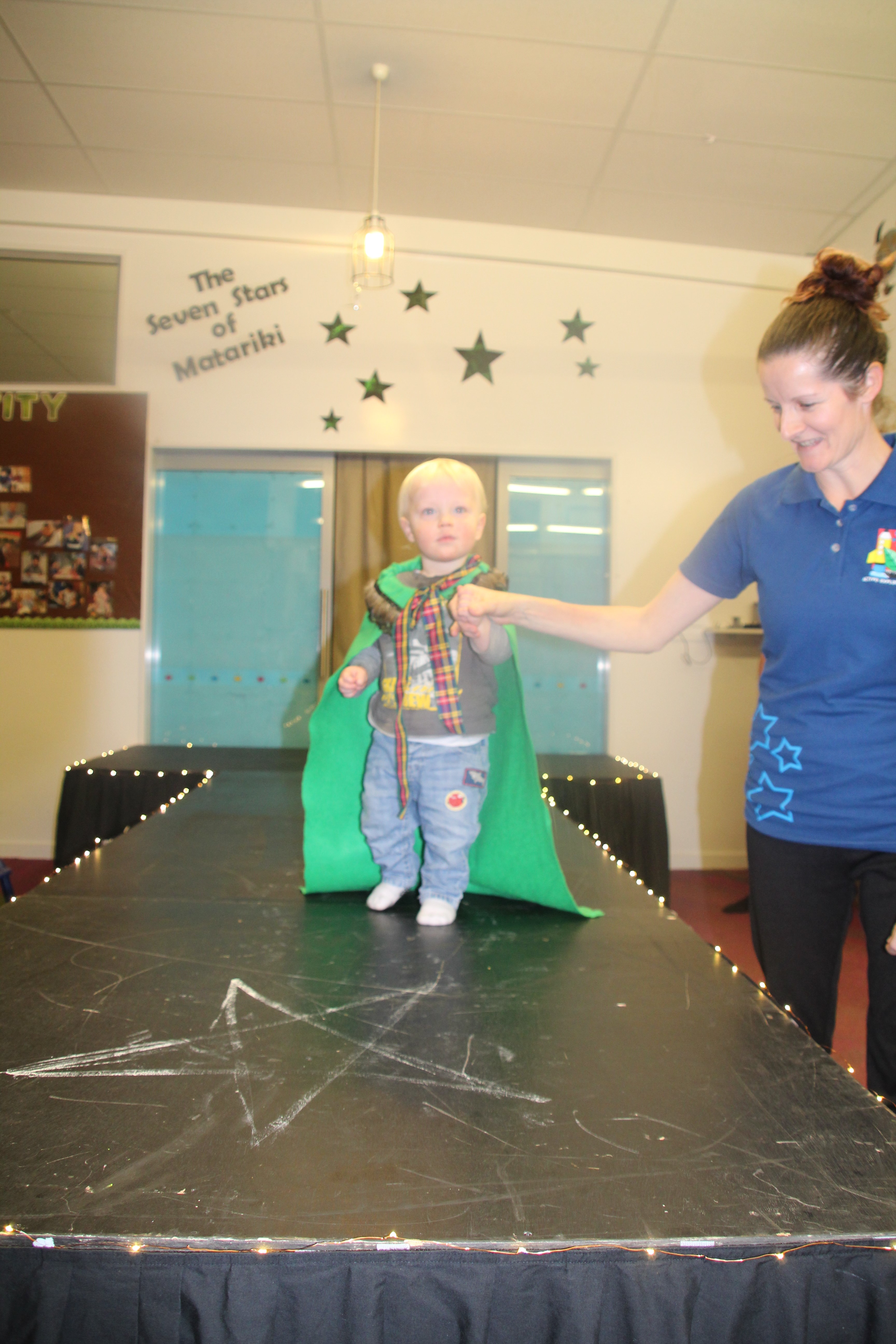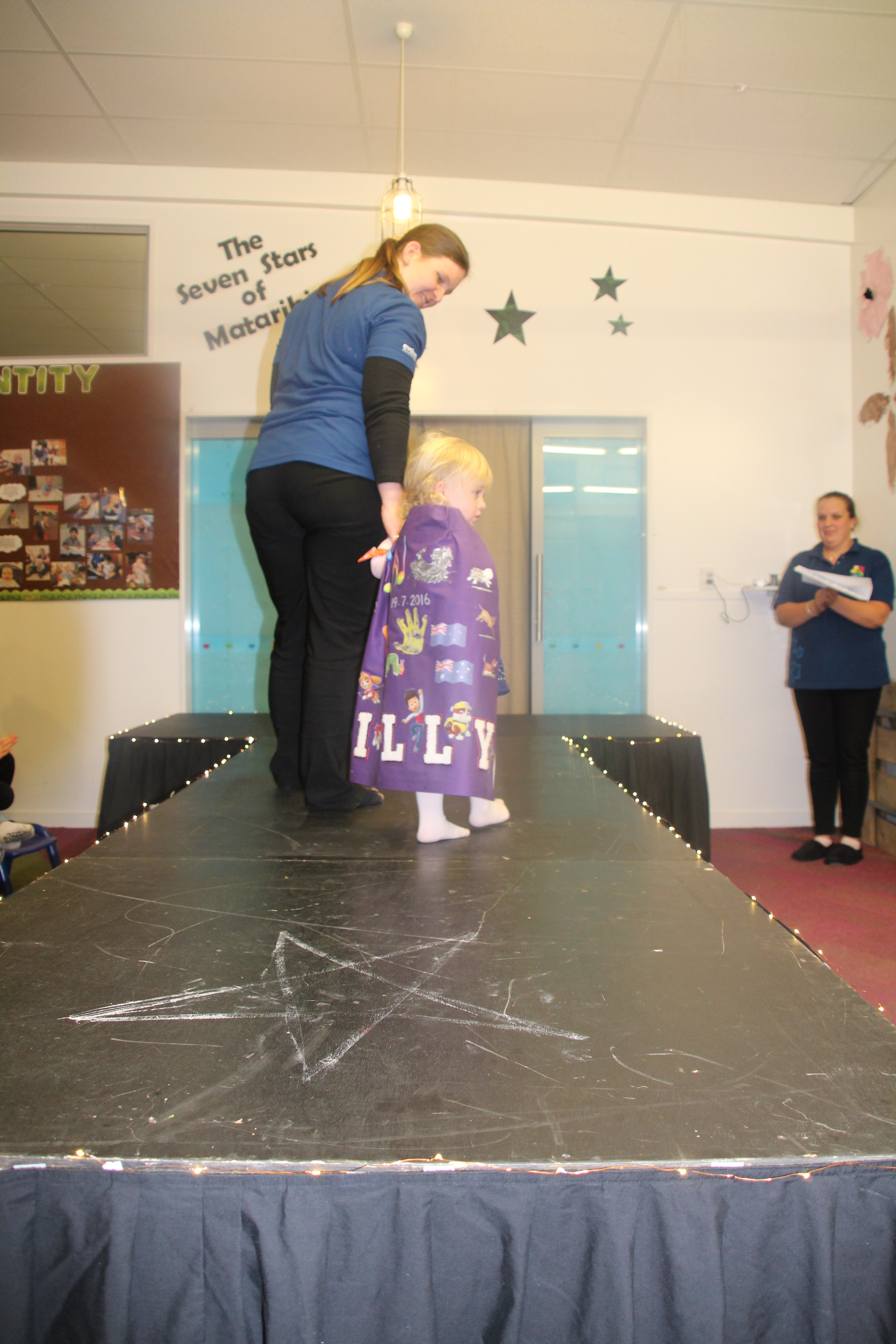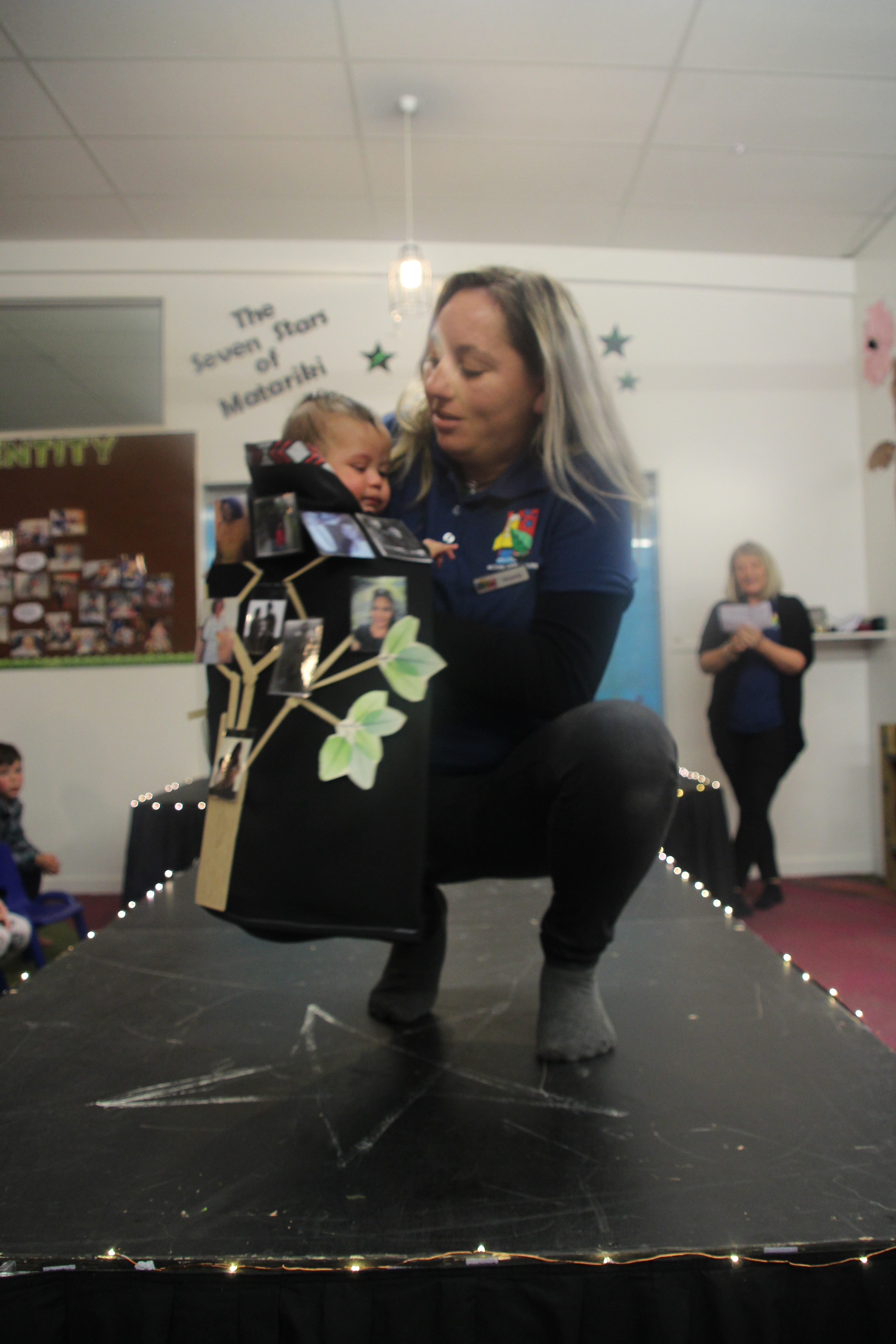 )