Active Explorers Tauriko has three separate rooms, enabling us to deliver age appropriate experiences for children at each different age and stage.
Koru Room
Our infant space caters for our children aged 3 months to 2 years, and is divided into two areas. One area is for our infants who are not yet moving or have just begun movement and is the ideal environment for them to develop strong relationships with their teachers and gain a sense of belonging as well as develop their physical skills. The second area is designed for free play, and is filled with books, family play, puzzles, art, messy play and more. Our children also have a large outdoor space to enjoy.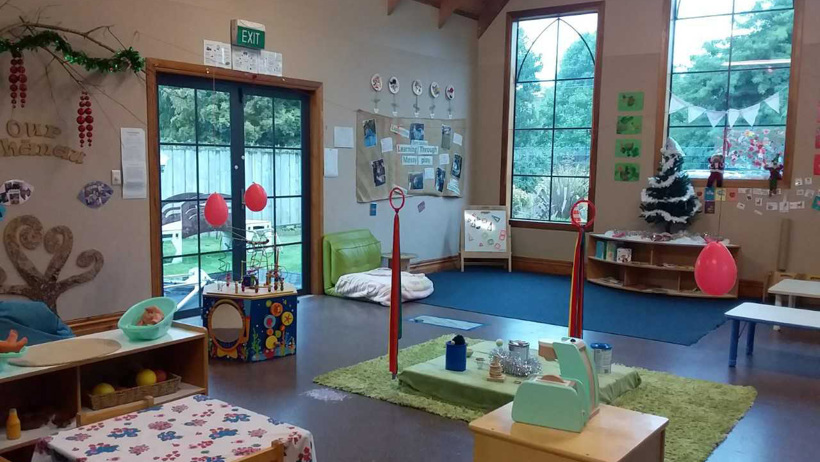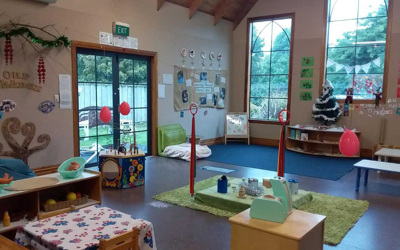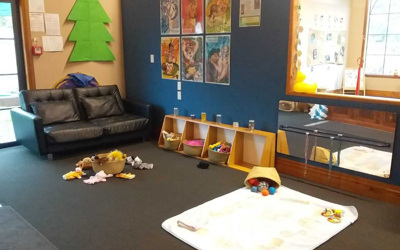 Daily Rhythm
7:30 am: Room opens, free play until morning tea
9:30 am: Morning tea
10:00 am: Inside and outside free play which often includes art, water play or messy play
11:30 am: Lunch
12:00 pm: Older children go to bed, free play for children staying awake
2:00 pm: Afternoon tea
2:15 pm: Free play until home time
5:30 pm: Room closes
In the Koru room we have a daily routine, but we like to work alongside parents as to what your child's routine is at home to keep a consistent link between home and the centre. Each child has their own bed time during the day, and we will have their meal times around that. With under 1s comes more sleep, bottles and feeding times so we work to each child's needs and care routines.
Our toddler room is set up for our 2 to 3.5 year olds, with different areas for active and quiet times. Children have dedicated teachers for their specific needs, and experiences are provided each day to foster their interests and support their holistic development.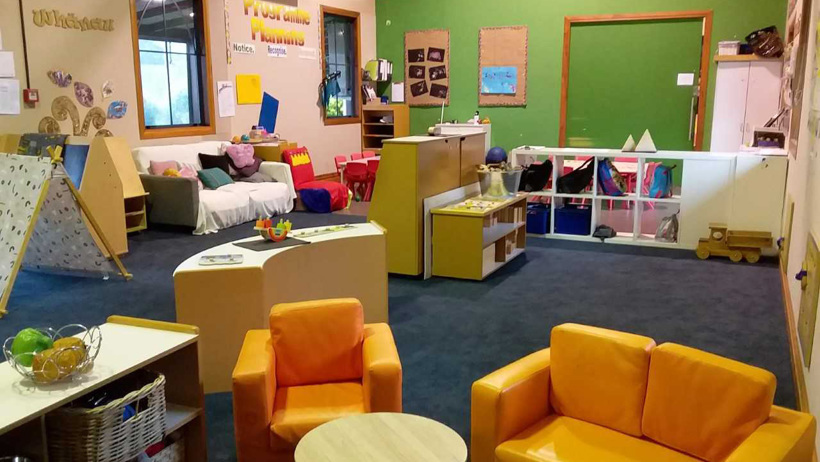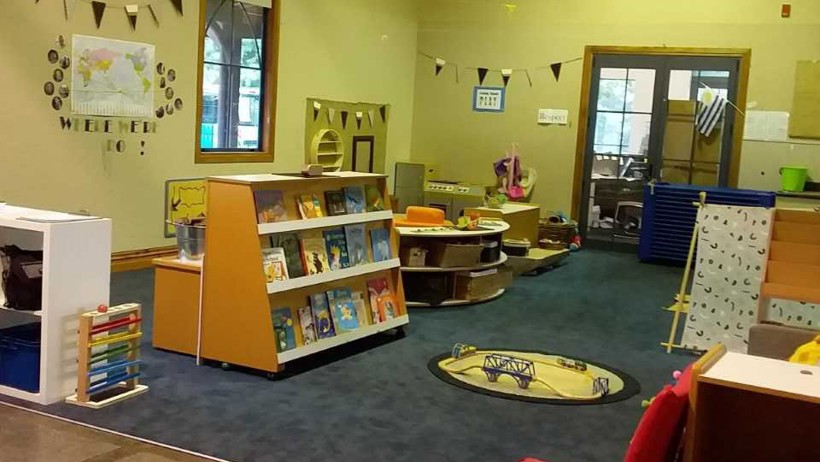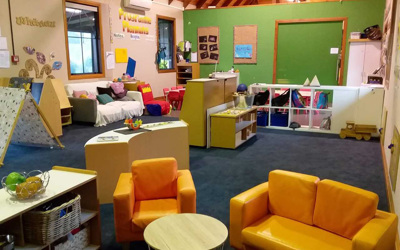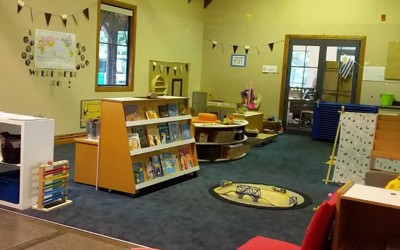 Daily Rhythm
7:30 am: Centre opens, children start their day in the Rata Room
8:30 am: Children transition to Kowhai Room, inside and outside play and exploration with provocations
9:30 am: Rolling morning tea begins
Changing and caring routines are carried out throughout the morning to ensure the children are comfortable and nurtured in their play
11:30 am: Lunch, followed by transition to bed and quiet activities, or play time in the Rata play room
2:00 pm: Rolling afternoon tea starts
Children have the option of playing in the Rata Room or Kowhai, depending on their interests
End of day exploration activities are chosen by the teachers
5:30 pm: Centre closes
As part of our new Kowhai environment we would like to introduce some of the key rituals within our play environment:
Open ended play opportunities to encourage curiosity and discover as well as the urges/schema in explorations
Foundation developmental support through lots of loose parts play and reviewed play environments to explore
Flexibility within routines ensures freedom to explore with confidence
Some rituals (e.g. meals and sleep times) will be unhurried, and at the pace of the children to ensure peaceful transitions
This vibrant and welcoming room is home away from home for our biggest Active Explorers, a place where children can explore their interests both indoors and outdoors and prepare for the next phase of their learning journey – primary school! Rata room is a child led environment set up to allow intentional learning to occur and help children gain skills for lifelong learning.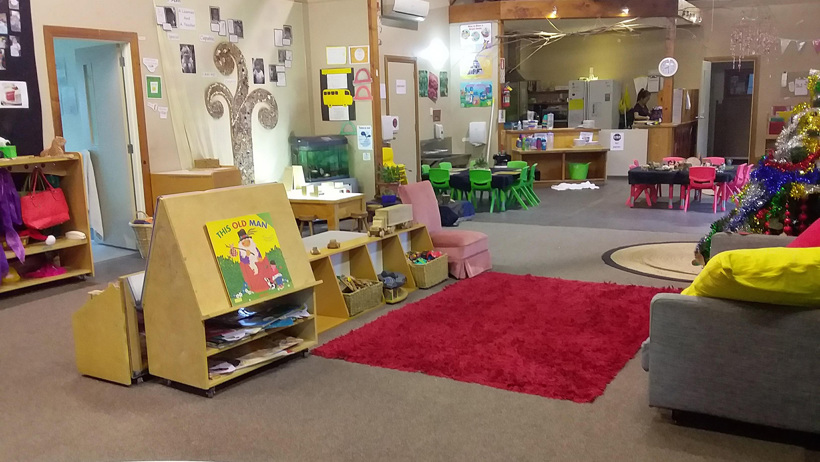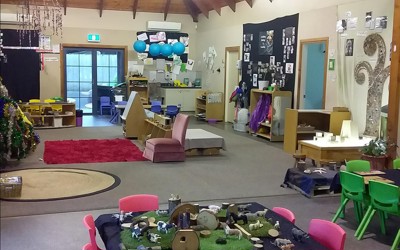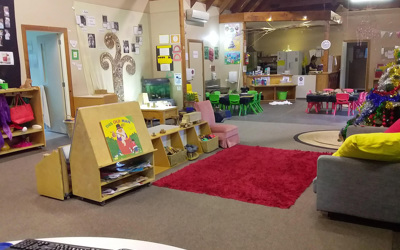 Daily Rhythm
7:30 am: Centre opens, Kowhai and Rata children start their day in Rata Room
8:30 am: Kowhai children transition to Kowhai room; free play and learning experiences inside and outside for Rata Room children
9:30 am: Morning tea (optional)
11:15 am:  Mat time (optional)
11:30 am: Lunch
12:30 pm:  Inside-outside flow available
2:00 pm: Afternoon tea
3:00 pm: Rooms merge for inside-outside flow
5:30 pm: Centre closes
Rata Room children also enjoy the following activities:
Library bus visit every second Monday
Special sharing day every Wednesday