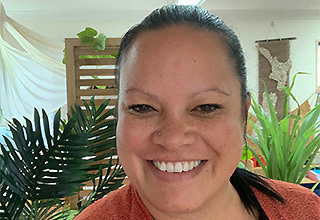 Celeste Jones, Centre Manager
What inspired you to become an early childhood teacher?
Growing up surrounded by whanau and being the eldest of four children, I developed an instinct to be a nurturer. I then became a mother myself and instantly became intrigued by their development and capabilities and decided to follow my longing to work with young children and support their development and growth
 How long have you been working in this sector?
I have worked in the early childhood sector for 16 years. Ten of these have been in leadership roles, including Head Teacher and Centre Manager positions.
What do you love most about what you do?
I love playing alongside children and celebrating their milestones as they discover their capabilities and develop new skills and knowledge. Relationships with parents and whānau are important to me as it is their aspirations and values that underpin the learning environment, I provide for their tamariki.
What are three things that make your centre special?
We are a rural centre made of up of 3 rooms that are open plan with high ceilings and are age appropriate.
Large outdoor play spaces equipped with resources and equipment that are age appropriate and laden with citrus trees
We are staffed with experienced qualified and passionate teachers whom all hold current First Aid certificates.
What is your favourite time of the year at the centre, and why?
My favourite time of the year would have to be SUMMER!! This time of the year is a wonderful time for the tamariki and kaiako to enjoy our stunning outdoor area, getting wet and wild with water play activities and enjoying picnic lunches in our gorgeous outdoor areas.
What is your ECE philosophy?
The values and beliefs that underpin my teaching philosophy are to respect, nurture, and love all tamariki. To be a kaiako that provides a learning environment that excites and encourages our tamariki to play, enquire and discover new knowledge and understanding. To be present and follow the children's interests, to respect and support our parents and whanau in their aspirations for their tamariki. To always listen, support, and mentor my colleagues to be respectful and intentional teachers that contribute to laying the foundations for all tamariki to be enthusiastic lifelong learners.

What relevant qualifications do you have?
Diploma in Teaching and Learning (Early Childhood), Full Teachers Registration,
more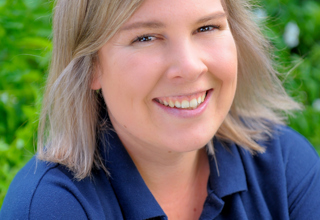 Hannah Lee, Qualified Head Teacher Koru Room
Kia Ora my name is Hannah. I have a passion for teaching and caring for infants and toddlers. I love to see their learning journeys, milestones, challenges and successes that come in the first two years of life. I am relationship driven and believe in having strong relationships with children and whanau.
I hold a Bachelor of Teaching (ECE), Full Registration, and a current First Aid Certificate.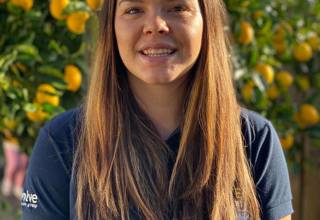 Farren Glen, Qualified Teacher Koru Room
Kia Ora, my name is Farren. I get a lot of joy from teaching and find there is nothing more rewarding than watching children's eyes light up when they see or learn something new. I adore their view of the world and I love being part of their individual growth. Plus, who doesn't like to be welcomed to work everyday with big smiles and cuddles!
I hold a Graduate Diploma (ECE), Full Registration, and a current First Aid Certificate.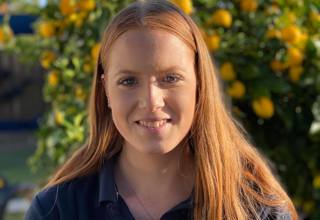 Cassidy Ormsby, Unqualified Teacher Koru Room
Kia Ora, my name is Cassidy and as an unqualified teacher I am learning everyday and am looking at the possibility of study in the future. I love working with children and their families, helping them to learn life skills to their full potential, while having fun!! I look forward to getting to know you and your children.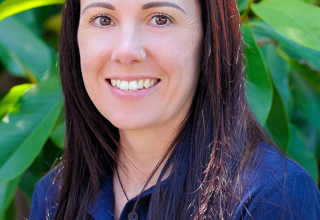 Annalisse McMurtrie, Qualified Head Teacher Kowhai Room
Kia ora. My name is Annalisse and I am the Head Teacher of our toddler's environment, the Kowhai Room. Over my 13 years of teaching, I have developed my personal philosophy based around building reciprocal relationships with whanau, and my passion for providing a calm, relaxing, and exciting environment for children to belong. I thoroughly enjoy working alongside our busy toddlers and being a part of the Active Explorers team.
I hold a Diploma in Teaching (ECE), Full Registrations, and a current First Aid Certificate.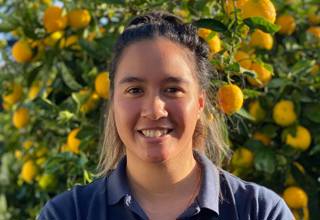 Shavaughn Vaega, Unqualified Teacher Kowhai Room
Ta lofa, my name is Shavaughn and I am a mother of a young son and I've worked in Early Childhood for 3 years. I absolutely love working within the Kowhai room alongside our busy toddlers I am passionate about giving our tamariki a loving and safe environment, all things messy and having lots of fun!
I hold a current First Aid Certificate.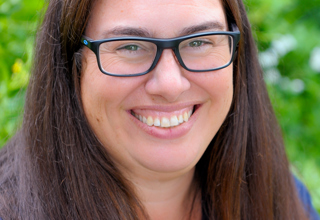 Rubie Holmes, Head Teacher Rata Room
Kia ora my name is Rubie. I love developing deep joyful relationships with the children in my care. I love how everyday is a new adventure, where I can be part of children's discoveries. I love creating environments that foster curiosity and spark children's interests. I love seeing children grow and learn through play.
I hold a Bachelor of Teaching (ECE), Full Registration, and a current First Aid Certificate.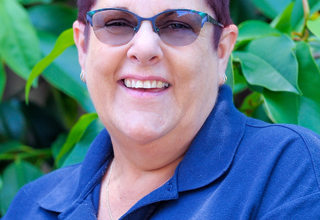 Jennifer Watson, Unqualified Teacher Rata Room
My love of teaching has been a journey of different paths. I started as a teacher aide, which I enjoyed over 7 years. The satisfaction of that position was unmeasurable. After a break the calling to teaching happened again. I have now been teaching Early Childhood for the last 2 and half years and treasure every day that I spend with the children. Life is a journey that we go on together, whatever our age!
I hold a current First Aid Certificate.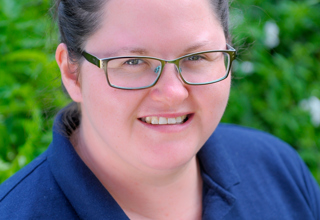 Emma Goossens, Qualified Teacher Rata Room
Kia Ora my name is Emma. I love teaching as I'm a firm believer in learning being a lifelong process. I love seeing children's learning journeys begin and blossom. I feel privileged to be a part of each child's individual learning journeys and love supporting them in reaching their full potential.
I hold a Bachelor of Teaching (ECE), Provisional Registration, and a current First Aid Certificate.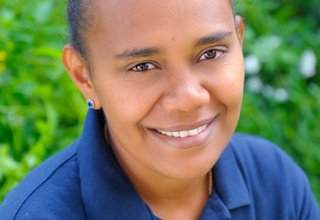 Chrisanti Tula, Centre Support
Hi, my name is Chrisanti and I am originally from Vanuatu. I have been a part of the Active Explorers family for the past 3 years and I've enjoyed it very much. I love working with children, watching them learn and grow and gaining their confidence. I to have learnt a lot during my time here at Active Explorers.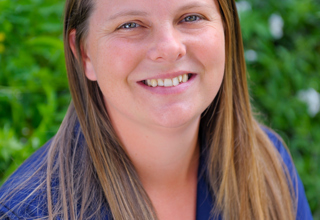 Kate Quirk, Centre Administrator
Kia ora, my name is Kate and I have been at Active Explorers since 2014, firstly as a Teacher and now the Centre Administrator. I am married to my wonderful husband Dave and we have 2 beautiful daughters Olivia and Sienna who have both been part of the Active Explorers whanau over the years. I feel privileged to work in a role that allows me to combine my love of children and administration and I love being able to welcome all of the children and parents that walk through our doors.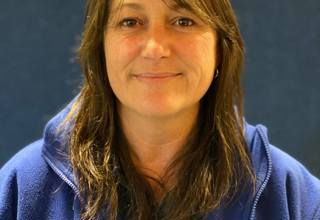 Janine Birkenhead, Van driver
Hi I'm Janine our centre Van driver. Never have I had the big smiles and excitement that I see every morning when I pick up the children to bring them to day-care. I pinch myself everyday knowing I have the best job ever! Making a difference in their lives.