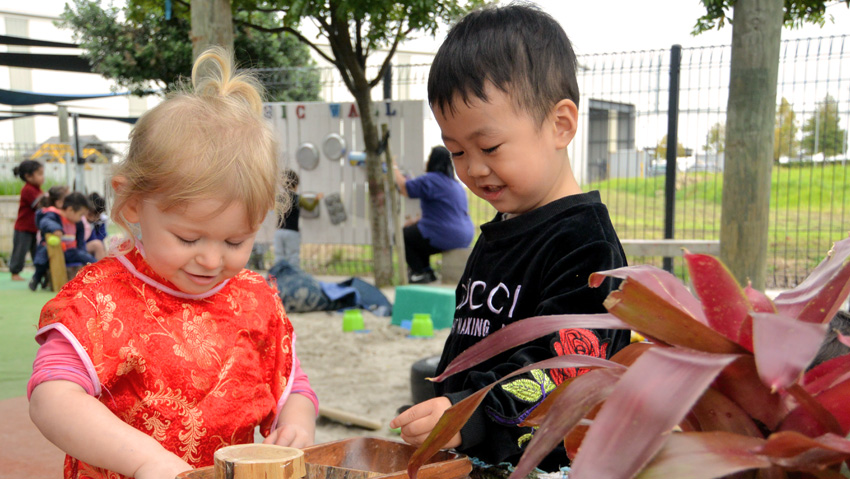 We strive to provide:
A fun, responsive environment, and interactions where play is valued as learning
Support and nurturance of our children by acknowledging, celebrating, and valuing their diverse strengths, abilities, interests, needs, culture, language and identity
Respectful, reciprocal, responsive relationships with children, parents, whanau, and peers, using honest and open communication.
A centre where Te Tiriti O Waitangi is acknowledged and bicultural values and practices are incorporated into our curriculum, environment, and teaching practices
An inviting, stimulating, and challenging environment for children that allows them to have experiences and gain knowledge at their own pace while being empowered to reach their full potential
Practice that is underpinned by the New Zealand Early Childhood Curriculum (Te Whariki), and a range of theorists, primarily, but not limited to, Bronfenbrenner, Vygotsky, Gerber/Pikler, Bowlby and Pere.
Our Nursery is a spacious, well equipped area.  It includes a large covered deck that can be used on wet days.  Following the natural rhythms and routines of each individual child is valued, and supported using a system closely linked to primary caregiving. We believe in providing the children with a peaceful environment, and one that has plenty of small spaces for individual or parallel play.  The area is rich in natural resources, open-ended resources, and challenging yet safe equipment that allows the children to extend themselves.  Following Magda Gerber's philosophy of free movement, our Nursery allows children to naturally develop at their own pace.
We are the only centre in Greymouth to offer a separate Toddler area for two year olds.  The ratios for this group are usually 1:6/7 rather than the legal 1:10 meaning children are more supported as they assert their independence, and develop language and social competence skills. Children are supported to be independent and encouraged to take responsibility for their belongings, environment, and their actions. The environment supports self-initiated and emergent learning opportunities, with a variety of activities and resources offered to extend children's identified interests.
The Pre School caters for 3-5 year olds in a spacious, well equipped room. Good relationships with local new entrant school teachers mean children are well supported during transition to school.  Teachers support and extend children's individual learning by offering resources and learning opportunities centred around the children's interests, promoting child-led, inquiry-based learning. Children are encouraged to be independent and take responsibility for themselves and their belongings, and are supported in their relationships by being empowered to negotiate through their own conflict resolutions.