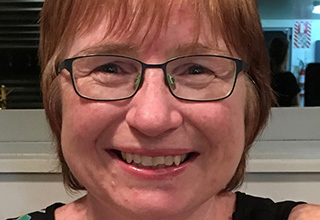 Selina Willan, Centre Manager
What inspired you to become an early childhood teacher?
I have always wanted to be an early childhood teacher as I have always had a love and passion for the education of young children.  I was inspired by my mother who trained as a playcentre mum, so used to always provide us with fun, educational experiences growing up. I've been working in this sector for 20 years.
What do you love most about what you do?
Inspiring and watching the positive growth of young children, their families and teachers to become the best that they can be.
What are three things that make Active Explorers Mayfair special?
Small group sizes, passionate key teachers, and a homely environment that is specifically designed to meet the age and stage of each child.
What is your favourite time of the year at the centre, and why?
Christmas time, as it is a time when we all come together and celebrate the year that has been, have even more fun, and spend some time with our families and friends.  It is a magical time of the year for children, so delightful to be a part of.
What is your personal ECE philosophy?
I am passionate about respectful and inclusive practices for all tamariki, families and staff.  I believe in being a positive, motivating and inspirational leader, to ensure happy teams, and therefore happy children and families.  I value nature/papatuanuku in centres, and beautiful, aesthetically pleasing, challenging and creative environments.  I am committed to the principles inherent in Te Tiriti O Waitangi and believe in engaging all learners in lifelong learning, continuing to offer them challenges to learn and grow. 
What do you like to do in your free time?
I love to travel the world, spend time with my partner and two teenage children, read, listen to music, shop, go for walks and bike rides, entertain and spend time with friends and family.
Diploma of Teaching (ECE), fully registered  teacher, current first aid certificate
more