There are a host of reasons why families choose Active Explorers Glenfield. Here are just a few of them:
Lovely modern building (just three years old) which is homely and welcoming
Convenient location handy to the motorway
Short day (8.30am to 3.30pm) and long day (7.30am to 6pm) options
We offer an environment that is clutter free and not too busy with activities to stimulate our children's natural exploration and interest
We supply nappies, book bags, and swim drawstring bags for wet clothing and togs
Our full time centre cook creates delicious, nutritious morning tea, cooked lunch and afternoon tea
Healthy Heart bronze award
Different classrooms for each age and stage
Regular physical education (PE) classes
Yoga
Strong community focus
Active Explorers provide a nurturing interactive learning environment where relationships that reflect our values are at the heart of supporting children to develop a love for learning to become capable competent lifelong learners. Our teachers/kaiako design the curriculum to support individual development within a collaborative environment that inspires curiosity, knowledge, imagination, and respect, fostering inclusivity and a sense of belonging as children grow in confidence discovering their valued place within the world and that which is around them. Active Explorers value parent whānau relationships as this partnership is pivotal in understanding, supporting, and providing meaningful learning experiences and opportunities for all children.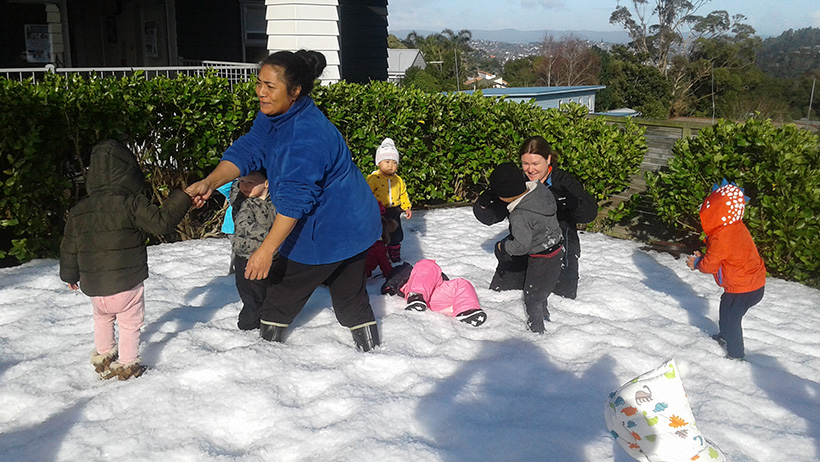 Evolve Education Group is a leader in early childhood education, with over 100 centres across New Zealand offering a range of top quality learning options for all of our families.
Our highly regarded brands – which include Active Explorers, Lollipops, Pascals, Learning Adventures, Little Wonders, Little Lights and Little Earth Montessori – nurture children to love learning and become the best they can be. Rich and diverse educational opportunities are delivered by passionate, experienced educators in purpose designed centres equipped with the latest learning resources.
Evolve Education Group is helping shape the future, preparing little minds for great things in today's ever changing world.